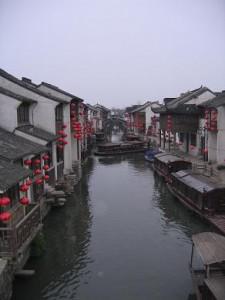 Image via sxc.hu
Have you been ever been Disney's Magic Kingdom? If you are so fond of Disney's theme park, then you'll definitely want to go to Shanghai for an incredibly awesome recreation experience. But of course, you can complete your travel escapade when you go to Shanghai not just to experience a recreational moment but to gain to opportunity to learn Chinese language. Wouldn't this be great?
Is it really necessary to learn Chinese in Shanghai? I mean, there are lots of ways known for a person to avail when it comes to language learning. What makes it different when the learner decides to travel abroad just to acquire language learning?
It has been repeatedly stated in most of our articles that immersion is the best way to learn a new language. With the type of difficulty Chinese language has, it is impossible to learn this language excellently outside immersion. We might want to consider other leaning methods aside from immersion, but we cannot expect the maximum results. So if you plan to make your Chinese language learning excellent and effective, decide to learn Chinese in Shanghai.
Besides, Shanghai is a very beautiful place to stay and travel. You will witness the incredible environment the city features. Parks and resorts are highlights to this place. You could at least go to Zhongshan Gongyuan in the city downtown to witness its famous Chopin; go to Jessfield Park filled with rose and peony gardens; or to the newest built Xujiahui Gongyuan where you can see the man-made lake that people will really love to go to.
The culture, arts, museum, cinema, and even fashion are highly distinctive here in Shanghai. You will witness the mark of history and the progression of their economy blended evenly. As you decide to learn language and explore the wonders of this city, surely, you will never regret it. If you're the person who strongly appreciates a distinct culture that a country possesses, I know you will love China. Mind you, it's a beautiful place. If you hesitant to what I'm saying then you will have to witness it yourself. You'll be amazed that what I describe here is far more than what you are about to see.
So what are you waiting for? Make Shanghai as your primary choice to learn Chinese language!