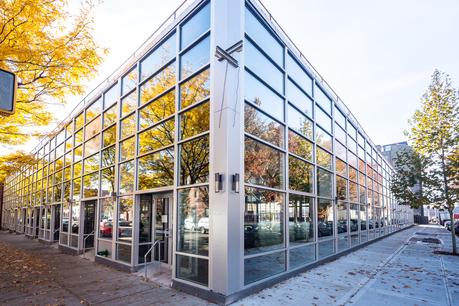 BKLYN DESIGNS at the Brooklyn Expo Center in Greenpoint from May 6-8, 2016. 
BKLYN Designs is almost here! Amongst exhibiting designers, industry leaders will lead interactive installations, workshops, and demos for adults and kids alike. The 14 panel discussions will cover design, architecture, technology, and more. Dwell editor-in-chief Amanda Dameron invites Brooklyn residents featured in the magazine, including the recently profiled Nick Cope of Calico Wallpaper, to share a behind-the-scenes look at their Brooklyn homes. Visitors will be able to participate in 3D printing and virtual reality experiences in addition to channeling their inner artisan with weaving and drawing demos with workshops led by the Brooklyn Craft Company and data visualization mapping with CartoDB. 
The 3-day event is May 6-8, 2016 at the Brooklyn Expo Center on 72 Noble Street in Greenpoint. You can register here to purchase tickets and attend.
Schedule
The show opens on Friday from 1:00 PM to 7:00 PM. Visitors can attend the show on Saturday at 10:00 AM to 7:00 PM and Sunday at 11:00 AM to 6:00 PM.