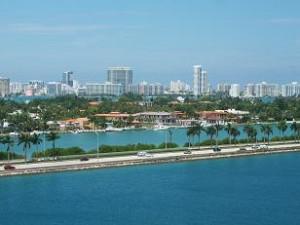 Image via sxc.hu
English language schools are typically one of the highlighted languages businesses in the world today. Of course, we all know how people are so eager to learn English not just for personal reasons but for professional ad employments reasons as well, right? And in order for these reasons to be executed, one must undergo the formal education that only language schools can provide.
This is where Miami makes the perfect location to learn English because English language schools are highly established in here! For the past years, English Language schools in Miami have been providing a quality education to its students. As far as quality is concerned, programs implemented by these language schools are designed "for international students who wish to learn English as a second language for academic, professional and personal purposes," a goal implemented by one of the schools in Florida.
English schools in Miami commits to offer personal service and high-quality, student-oriented curriculum and instruction. This where their excellence takes place because all the schools wanted is to provide courses to students to equip them with the necessary skills. Second, they also give students insight into the culture of the United States through activities and social experiences outside of the school. We all know that language learning requires a constant communication skill, that's why its process includes such social activities to enhance the language to its fullest. And lastly, learners in Miami English language schools will always have the opportunity to meet different people from different countries, nationalities, and walks of life. This way, they can discover its diversity and appreciate how differences can really be so amazing in this world today.
So where else would you want to go? Learn English at Language School in Miami and experience an incredible journey to learn the most influential language as you meet your personal, professional, and even mental, emotional, and employment needs!