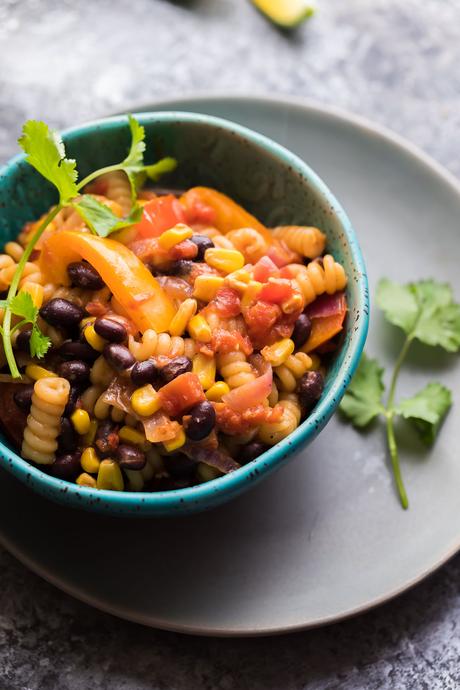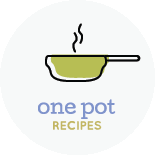 This one pot black bean fajita pasta can be assembled ahead of time and frozen!  When you're ready to serve, just dump everything in a pot and cook it up.
Oh my gawwwsh.  You guys, I've been at this food blogging thing for quite awhile now…since 2012.
I've had my share of flops.  But last week I had FOUR flops of the same recipe.  So I had hoped to share my Slow Cooker Moroccan Lentils with you today, but sorry.  It ain't gonna happen.
Luckily I had this one pot black bean fajita pasta on the list, and the recipe is basically the same as the one in my 30 Minute Dinners eCookbook, with the exception that this one is made ahead of time!
Continue reading: (Make Ahead) One Pot Black Bean Fajita Pasta