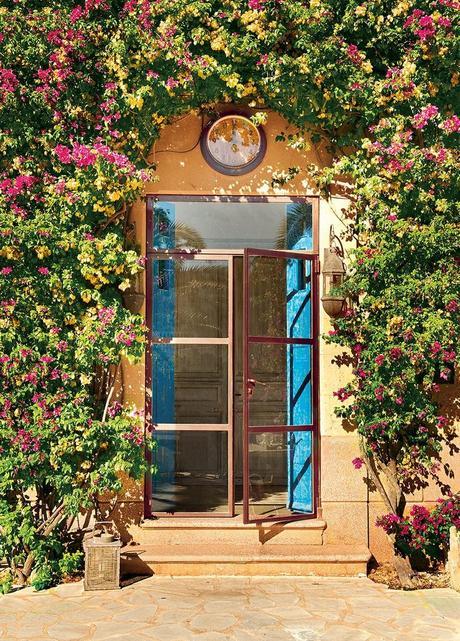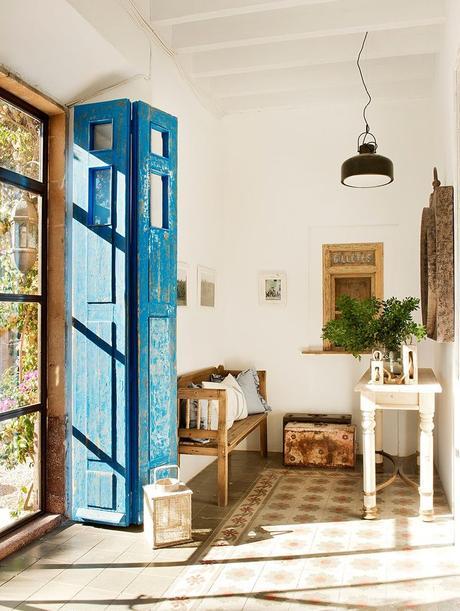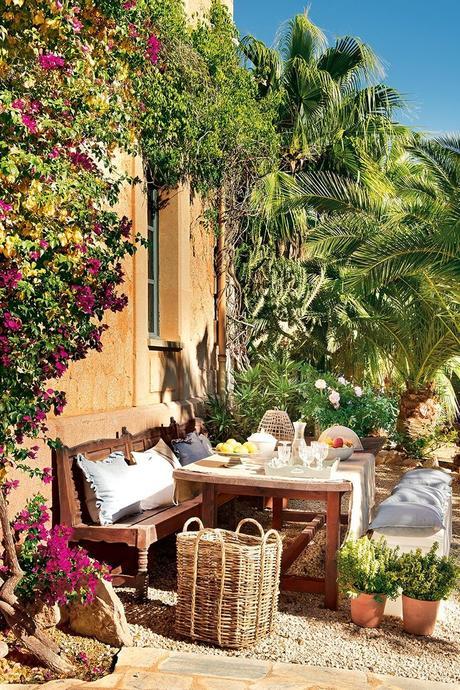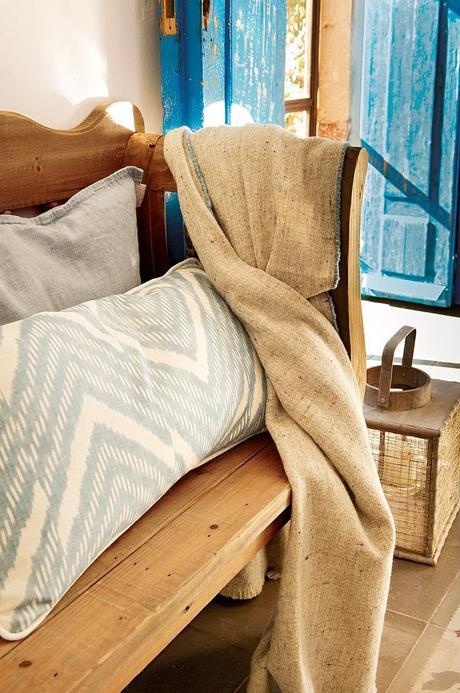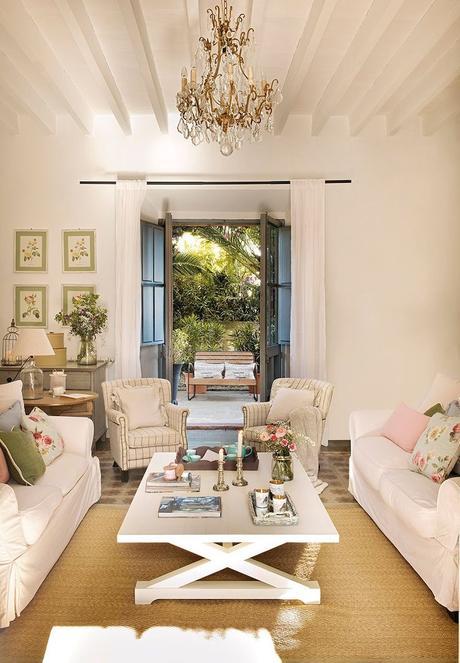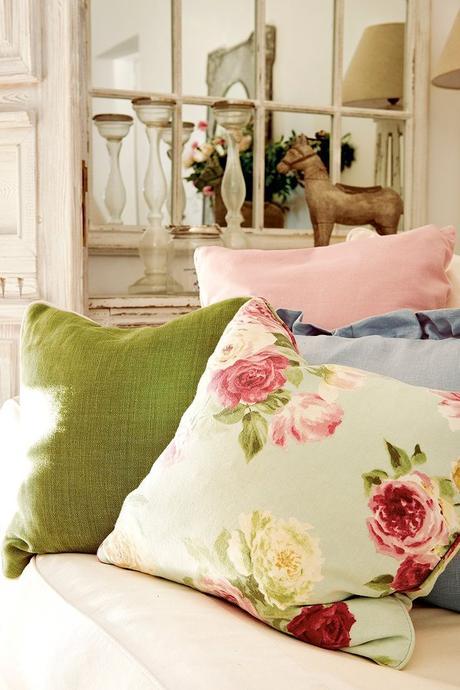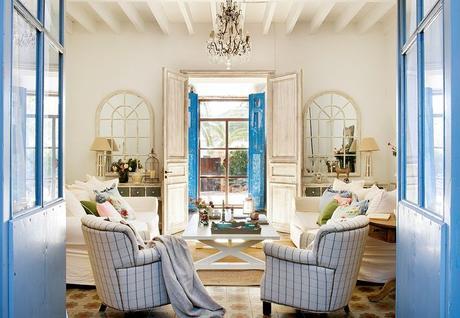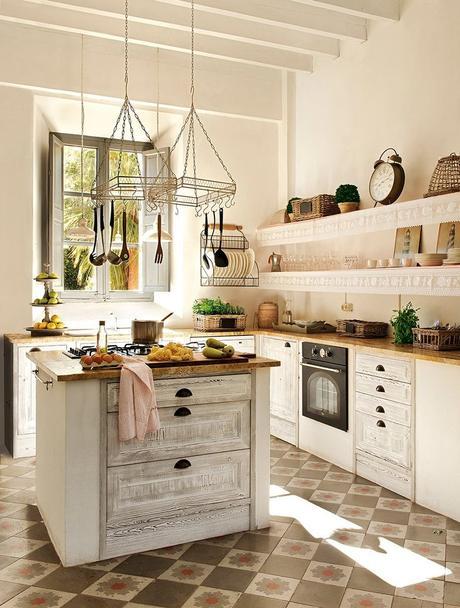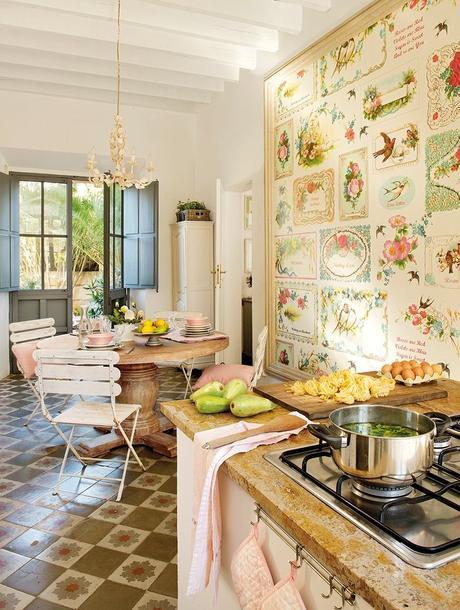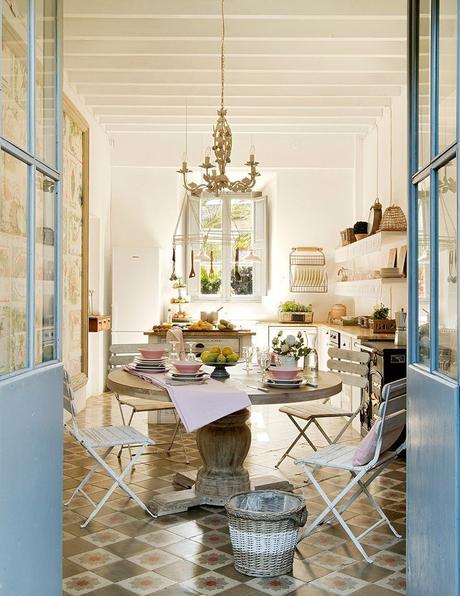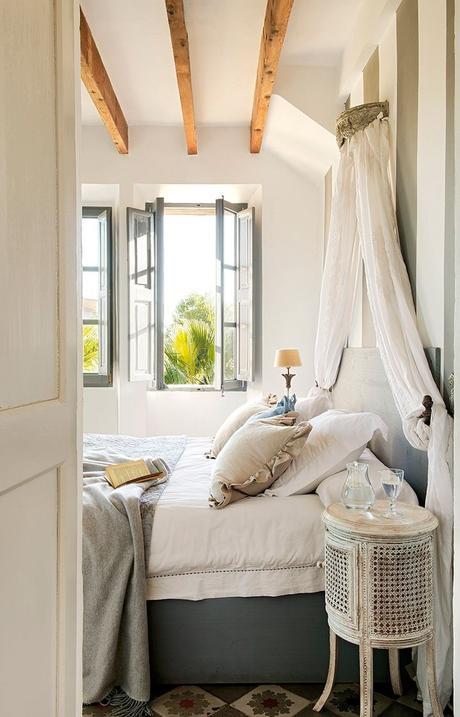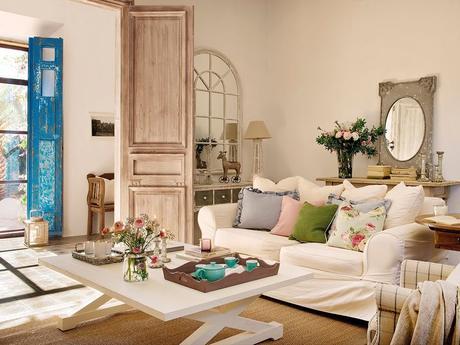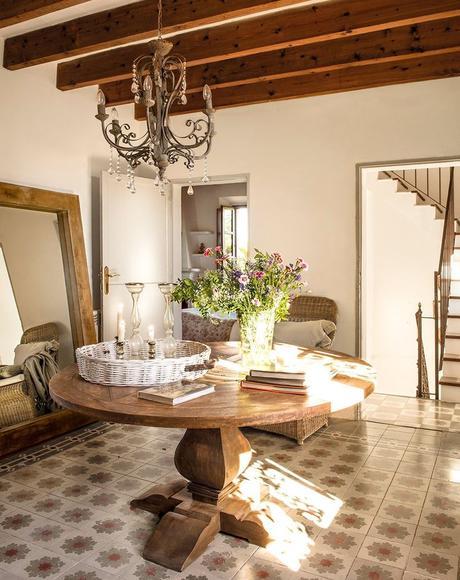 (Free translation from 

ElMueble.com)


Destination to happiness: The house was a station.
It was an old railway town and today, 50 years later, it is a romantic holiday  full of history pieces. A wonderful travel destination to happiness. A Majorcan house flooded clarity and calmness. 


 "Until 1964 it was the train station Ses Salines, 50 kilometers from Palma. 

When they removed the line, my husband's grandfather, who was the owner, sold. 

We always wanted it to be our's and the opportunity came three years ago 

when we knew it was back on sale. No doubt." 

"Luckily the old station still has several items left, with a great evocative power, 

but perhaps what attracts me is the amazing light that it has. 

Painted walls and high ceilings in white, this light flooded in every corner. 

We seek a decorative style between Provence and romantic,  with clear and natural tones, pickled wood and patterned fabrics. 

When we finished, we liked the work so much that we were about to move to live here, 

but eventually returned to the initial idea of ​​rent as a tourist home."


I would LOOOOVE to rent this. One day...


Bette

.