By Live Free or Die - Cross posted from BIN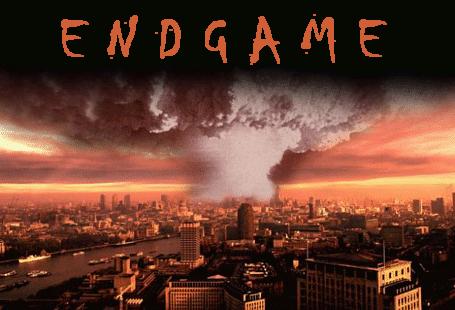 The following warning is a newly released alert from the website of Steve Quayle. The warning is not to be taken lightly. Warning that major American cities may soon 'disappear' after a nuclear strike leaves total devastation, we will repeat once again, we have been warned! The warning below is an update of 'V's revelation from a 4-Star US General. The video below is from 3 days ago when Steve joined Sheila Zilinsky and the Hagmann and Hagmann Report and warns we are at the verge of incredibly mind-boggling events for this country.
CONCERNING V'S REVELATION FROM 4 STAR GENERAL ADDENDUM!-UPDATE AND WARNING TUESDAY JULY 15TH APPROACHING MIDNIGHT I RECV'D AN EMERGENCY CALL FROM 'V' WHO RELAYED THE GENERALS WARNINGS TO HIM-A COUPLE OF THINGS DIRECTLY MENTIONED BY V'S SOURCE WERE LEFT OUT OF THE AUDIO-I HAVE HIS PERMISSION TO WRITE THESE OUT AND POST-NUMBER 1.)-THE AC-130 GUNSHIP PILOTS AND A-10 PILOTS AND GUNNERS ARE BEING TRAINED TO FIRE ON CHURCHES AND CONGREGATIONS TO TOTALLY ANNIHILATE THE CONGREGATIONS-WHEN THE BACKLASH FROM THE PILOTS AND GUNNERS ROSE IN PROTEST THE DECISION WAS MADE TO UTILIZE THE DRONES TO DO THE DIRTY WORK–NOTE THE TELLING NAME 'REAPER' FOR INSIDE CONUS DRONE KILLS VERSUS 'PREDATOR' FOR OUTSIDE COUNTRY DRONE KILLS.THIS WAS A CONFIRMATION OF PREVIOUS Q- ALERT POSTED IN THIS SECTION MONTHS AGO BY ACTUAL AC-130 GUNSHIP FIRE CONTROL OFFICER.TO SAY THIS TROUBLED MY SPIRIT BEYOND MEASURE, I WRESTLED WITH THIS IN MY MIND ALL DAY YESTERDAY, UNTIL I SENSED THE LORD JESUS GAVE ME CLARITY -IT WONT BE JUST THE NOMINAL CHURCHES THAT ARE DESTROYED BUT THE MEGA-CHURCHES THAT HAVE COMPROMISED WITH SIN AND EMBRACED THE WAR ON JESUS AND THE BIBLE-THE LORD GAVE ME THE UNDERSTANDING THAT EVEN THOUGH THE MEGA CHURCHES AND LARGER APOSTATE CHURCHES WHO HAVE COMPROMISED, THINK THEY ARE SAFE BY THEIR COMPROMISE -THE DEVIL WILL DESTROY THEM ALSO–WHY? EVERY LAST IMAGE OF ANYTHING REMOTELY RELATED TO THE OLD AGE WILL BE DONE AWAY WITH, BUT HERE'S THE BOTTOM LINE-THE CHURCHES WHO SATAN HAS DECEIVED WILL BE DESTROYED IN THE DEVILS CONTEMPT FOR THEM–JUST AS JUDAS HUNG HIMSELF AFTER BETRAYING JESUS !BIBLE BELIEVING CONGREGATIONS AND PASTORS CAN NOW PRAY AND ACTIVELY SEEK GOD FOR HIS PROTECTION AND GUIDANCE FROM THIS PLOT! NUMBER 2) MAJOR AMERICAN CITIES WILL DIS- APPEAR IN A SURPRISE STRIKE BY NUCLEAR WEAPONS.WE HAVE ALREADY BEEN WARNED FOR DECADES BY DIMITRU DUDUMAN HENRY GRUVER,AC VALDEZ AND OTHER MEN AND WOMEN WHO HAVE SEEN AMERICAS NUCLEAR AND BIOLOGICAL DEMISE! SEEK THE LORD JESUS WHILE HE MAY BE FOUND -FOR THE NIGHT COMES QUICKLY, WHEN NO MAN CAN WORK–PSALM 91



Sign Up To Live Free or Die and Susan Duclos' News Letter! For all our latest articles delivered once a day.