Since I heard about the Maison Martin Margiela collection for H&M, I've been tingly with anticipation. However, the Thursday morning release meant I'd probably miss the entire collection. Well, the stars aligned and I was able to be one of the first into the Downtown Crossing store in Boston. I was immediately impressed by the quality of the collection, especially the tailored items. I grabbed a blazer, draped skirt, and a silver candy wrapper clutch.
As lovely as the collection is, it's also quite expensive, even by designer collaboration standards. So I'm torn. Do I keep it all?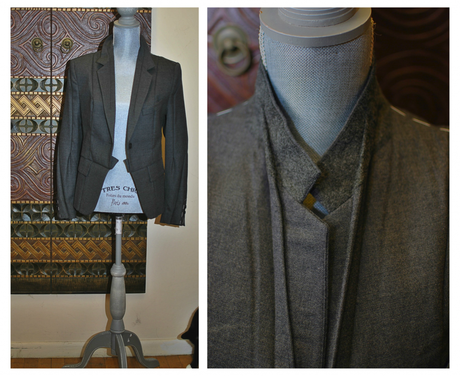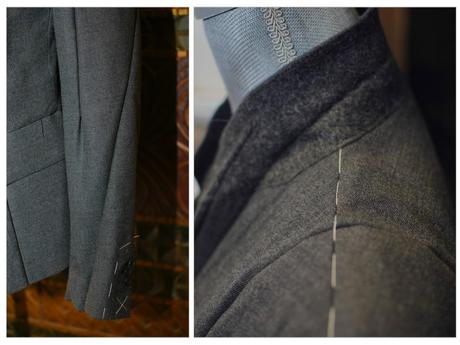 The detailing on the blazer is incredible, but I find it tight in the arms and too loose in the chest.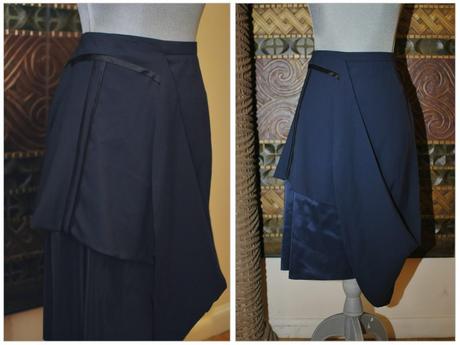 I love the skirt in theory, but the lining is thin polyester which shows every wrinkle.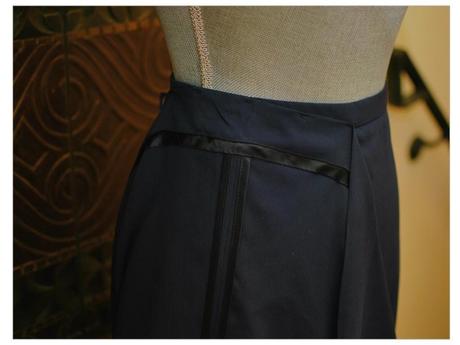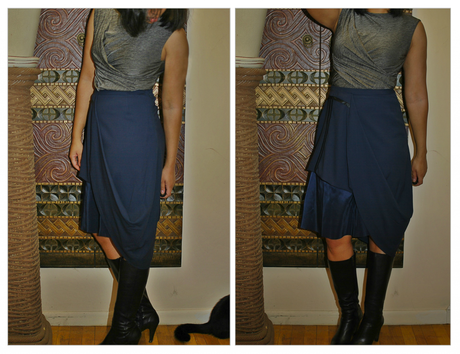 MMM x H&M skirt with a T by Alexander Wang shirt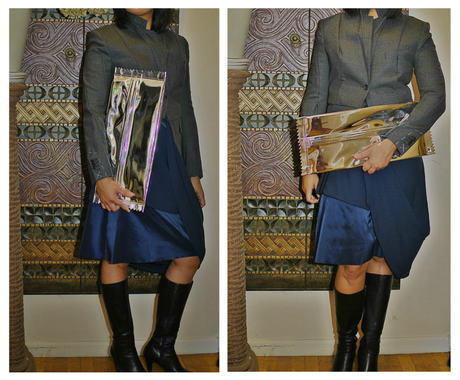 If I end up keeping anything from the collection, it'll be candy wrapper clutch. It's just large enough to go from functional to ridiculous. But it's so fun!
Ironically, after my excitement in getting a spot in line for the release, it seems that most stores have plenty of the items still available. I might end up going back for this sweater.
Share/Bookmark