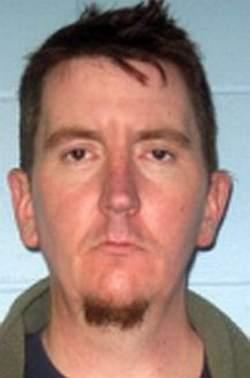 Matt Henderson
Local news reports
Bail was raised Monday to $100,000 for a Newmarket man charged with felony reckless conduct, who told police he was shooting inside his 6 Salmon St. residence aiming for — and successfully killing — a groundhog, according to court documents.
The actions of Matthew Henderson, 37, and Stephen Givens, 25, of North Berwick, Maine, prompted a rapid and heavy police response Friday morning after reports of multiple gunshots heard from within his residence at 6 Salmon St.
An affidavit indicates police have periodically checked on Henderson due to concerned friends and coworkers. On Jan. 12, he sent a text message to a friend stating he had eight loaded magazines with armor-piercing ammunition and that if police came to his house one more time "it would end in a shoot-out."
According to court documents obtained by Foster's Daily Democrat following a Monday morning hearing at 10th Circuit District Division Brentwood Court at Rockingham Superior Courthouse in Brentwood, no animal body or blood was found at the scene.