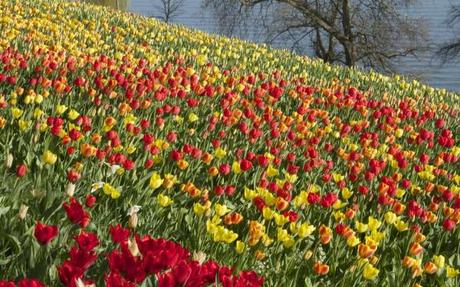 Mainau is an island in Lake Konstanz in the south of Germany.  It's famous for its flowers and is affectionately known as Blumen Insel (Flower Island in English) which seems appropriate given the 1 million flowers on the island.  I was curious, could a visit to such a beautiful island inspire me to become a green thumb?  Could I do better than just trying not to kill the flowers on my balcony? Warning, you may want to grab your sunglasses before viewing the rest of this post.
Visitors of all ages will enjoy the larger than life flower sculptures: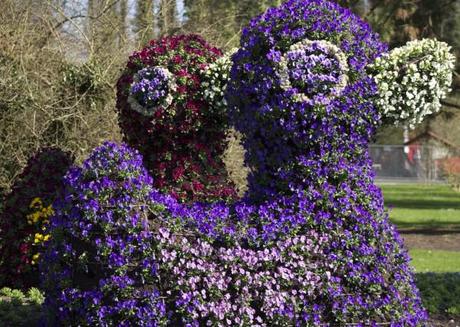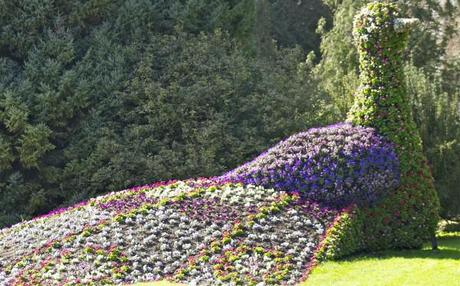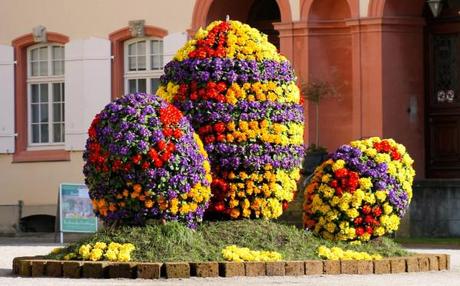 Sadly, I have no idea how to even attempt to replicate any of these even on a smaller scale and I don't think flower sculptures will transfer well onto my balcony.
Smaller future green thumbs will be pleased to learn that  Mainau is not just for adults.  Besides the huge flower sculptures, there's also a petting zoo, pony rides, a butterfly garden and a large playground.
Despite the family friendly environment, Mainau is also a romantic place for couples and also makes for a good girlfriends getaway.  Mainau was actually the reason my three girlfriends and I choose Lake Konstanz for our girls getaway and we thoroughly enjoyed it.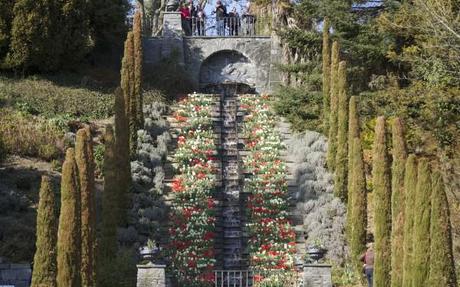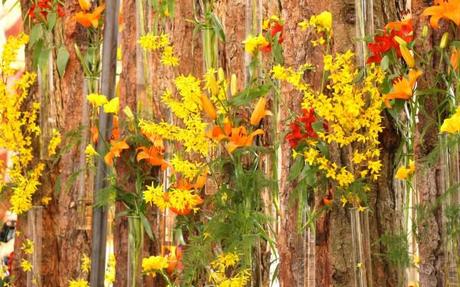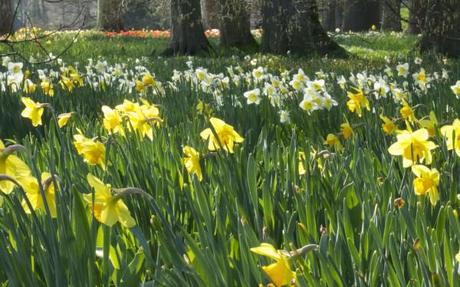 Mainau also has special exhibits on at certain times of the year.  The Orchid Show is currently running from March 23 to May 6th and showcases 0ver 3000 orchids: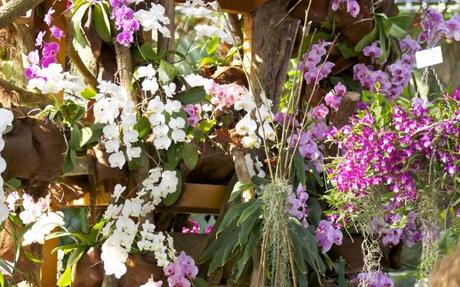 Perhaps I could start with one orchid?  That would be a start and I could take it from there.
But the real reason we went to Mainau in April?  The tulips of course!  Solid proof that you don't need to go all the way to Holland for tulips if you're in Germany (although Holland would make another fun girls trip!)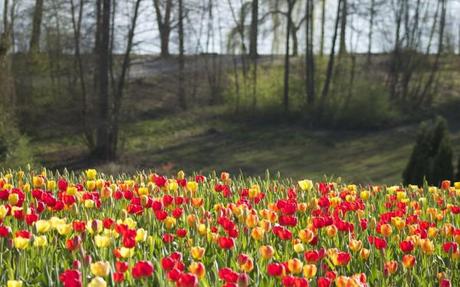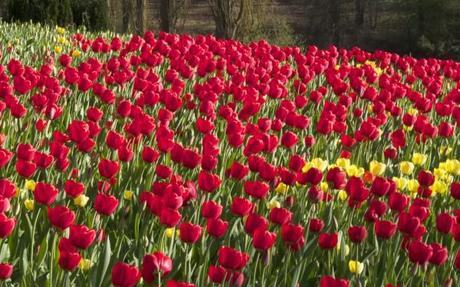 Did I become a green thumb after my visit to Mainau?  No,  but I left feeling very relaxed and inspired to plant my three balcony containers with colorful flowers. 
Most importantly I left Mainau happy – and that's more important than becoming a green thumb.
Know Before You Go to Mainau:
Mainau is an island on Lake Konstanze (the Bodensee in Germany), located 176km SE of Stuttgart in the south of Germany
Different flowers are in season at different times of year, check their website under What Flowers When
Mainau is open from the end of March to the mid/end of October, check their website for exact dates
Season passes are available which are worthwhile after just three visits
Mainau is accessible via bike, car, bus or ferry
Mainau offers several restaurants, cafes and terraces where you can eat and enjoy the view of Lake Konstanz (the Bodensee)
Adult admission is €16.90
For more information visit the Mainau homepage (information is available in both English and German)
Thank you to Mainau for providing me with a complimentary visit for a friend and I.  As always all opinions expressed are my own.