Ryan Mails's passion for woodworking started before he was ten years old. "When I was eight, I begged for a first pocket-knife and carved a model of the Mary-Rose, the English warship that sank in 1545," he says. The North Carolina–based craftsman began his studio,
Mails Woodwork
, about four years ago and produces pieces that celebrate traditional furniture-making methods. Through pursuing a career in academia Mails began to track the early architecture of the south. He also had the good fortune to apprentice with a relative who was a master of architectural wood working. "I learned to use the sorts of tools they had used, and fell in the love with a way of working wood that was visceral and ultimately dependent on the body and a sharp edge," says Mails. This led him to devote his time to craft. Below, we share four of his designs that reflect a modern sensibility with time-tested building techniques.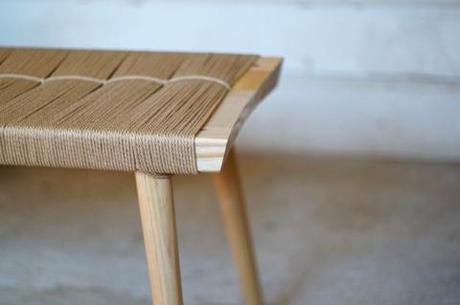 Here's the Gullwing Bench ($1,400), a Danish-influenced design featuring a cord seat woven to conform to the gull-wing shape of the frame. Made from solid ash, its members are held together with mortise and tenon joints.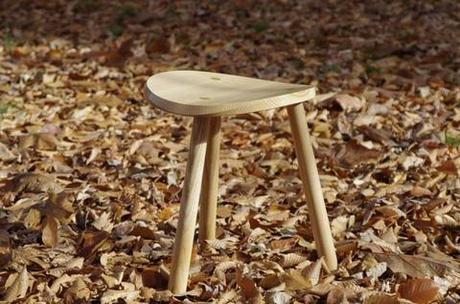 "The seat of the Henry stool ($900)is shaped from the linear grain of quartersawn ash wood, and both curved and decisively beveled for comfortable sitting. The curving seat, assembled the way a cooper makes a barrel, is shaped by hand," says Mails. We like the gentle curve of the seat and the beveled edge.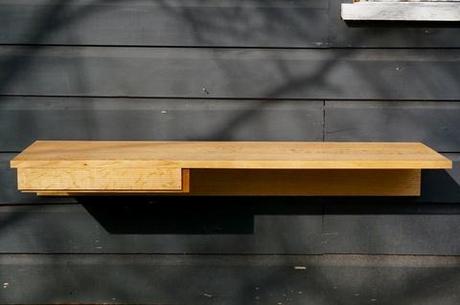 "Built from quartersawn red oak, the Floating desk mounts easily to the wall and provides a compact but ample work surface with a dovetailed, zero-hardware drawer. A good deal of joinery is required to support the drawer while leaving its dovetailed side entirely exposed," says Mails.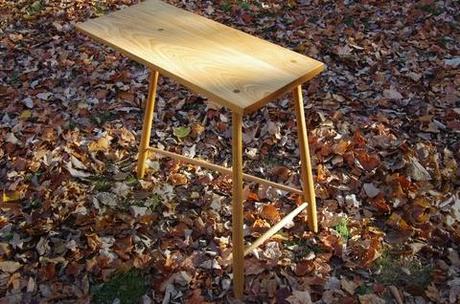 "The Springboard table ($1,100) borrows joinery from Windsor chairs to achieve the same end of strength with slightness of structure," says Mails.