Not sure what you should choose between Ontraport and Mailchimp to have a powerful system of collecting email addresses of visitors and also be regular following up? In this article, we will be comparing two beasts concerning email marketing services: Mailchimp Vs Ontraport.
But before comparing them let's dive deeper into knowing what these sites are.
Ontraport vs Mailchimp: Overview
Ontraport Overview
It is one of the most deep-rooted in the marketing automation industry. Ontraport stands in the list of those few software tools which continuously progressed along with time and transformation in technology. This makes Ontraport pretty relevant even today as it was in the past.
You might find Ontraport disappointing initially because of the limitations of features. But the more you use it you will understand how it focuses more on quality than quantity.
You might not discover innovative features in Ontraport as you do in others. But its email and marketing automation is one of the best amongst most of the tools we have today.
You can gather supportive possible data effectively and simply with this software. This helps you in staying relevant. It also encourages your users to take action by sending them newsletters and follow up emails.

Ontraport provides signup forms and landing pages which makes it exceptionally easy for its users. You can also send SMS, emails, and postcards which can help you further enhance customer relationships.
One of the key features of Ontraport is that you get as many conversions as possible. It thus lets you make modifications after tracking the activity of your visitors.
If you are a new user, you might find it tough to use. This is because its software interface fails to match the standards we expect today. This makes it less user-friendly. But if you manage to give it some time you will discover that it provides an exceptionally helpful set of features.
Mailchimp Overview
Mailchimp provides top-notch first-rate automation that enables you to keep track of your email and advertising campaigns. Its flawless conversion features boost your lead conversions by calculating both the requests and requirements of its leads. Mailchimp also offers its users complete details. This comes handy for them while carving out a conversion plan.
Mailchimp also lets you create profit opportunities with its secure trial and error methods. This is because it lets you modify your strategies. You can adjust templates the way it can attract clients.

You also get the best third-party integration with Mailchimp which enhances both business productivity and speed of delivery. It also enables you to send an email that is specific concerning the time zone. This is a great option for the clientele staying abroad as it eliminates any confusion concerning the time zone.
Ontraport vs Mailchimp: Features
After a basic overview let us talk about features of both these platforms in detail
Ontraport
Easy To Customize
In comparison with most of the other software in this price range, Ontraport provides a lot more customization options. This can add massive value to your business.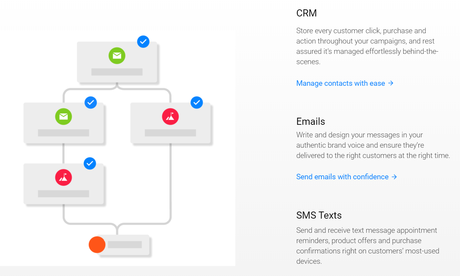 Excellent Support Team
Mailchimp boasts an incredible support team with astonishing knowledge and prowess. Their live chat support responds in a matter of seconds. Mailchimp also has a ticket and phone-based support system. But the efficiency they provide in chat support is so good that you generally don't need to resort to these options.

Magnificent Visual Campaign Builder
In comparison with other platforms like AgileCRM, Drip, Hubspot, Infusionsoft and more Ontraport proves out to be the best campaign builder in the market. Its visual builder is clean, instinctive, and convenient. Its marketing tracking feature and added performance mode is cherry on top. You can easily track who is moving and converting through your campaign and from which point.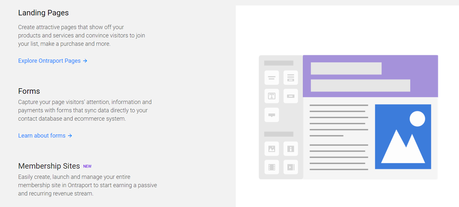 Supportive Community
Ontraport has a very helpful and friendly community. The Ontraport User Community Facebook group has over 5,000 willing and engaged participants. From getting advice on new campaigns set up to seeking proficiency and competence of a certified consultant their online community is worthy to be a part of.
MailChimp
Marketing Automation
Mailchimp 's sturdy and robust automation lets users customize their marketing the way it can talk to their prospects like the owner would. With Mailchimp, it is feasible to onboard new prospects and also design an email campaign that can regain lapsed consumers.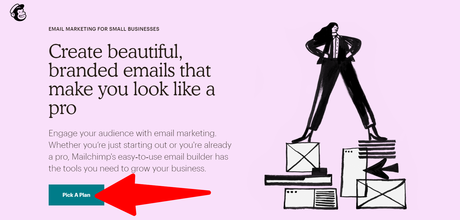 You can also connect your eCommerce store to Mailchimp. This enables you to retrieve deserted carts, send customized product suggestions, and follow up after purchase.
Advanced Segmentation
You can try and test many different combinations to discover what will work best for your business. Mailchimp enables you to save segments for both futures as well as present campaigns. Mailchimp provides you the opportunity of digging deeper. You can insert a set of conditions that link consumer data like gender, age, purchase activity, and a lot more to combinatorial logic.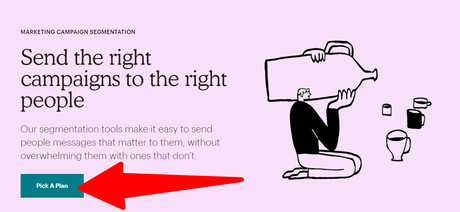 Performance Tracking
It lets you analyze individual campaign reports after every email. You can also keep track of how engaging your campaign is, the performance of your eCommerce, and the growth of your audience straight from the account dashboard.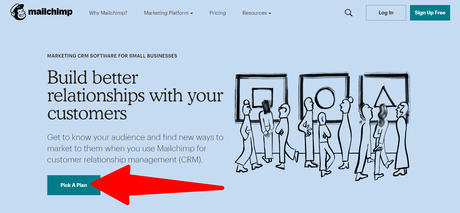 You can also check the rate of delivery of emails and the percentage of people opening and a lot more with the help of interactive graphs. Its email click map overlay shows you where people click on your email and also provides insights of email contacts that bounce and why. This will help you figure out what attracts recipients.
A/B Testing
With Mailchimp, you can test which subject lines and delivery times produce the best results.
You can determine the type of test to run and the size of the sample group. It allows up to 3 variations on every test. You can use different send times, subject lines, content, and images to test. This helps you decide which option will work the best.
Ontraport vs Mailchimp: Pricing
Cost alone is the most decisive feature when it comes to any service in the world. A person may not go for the better thing just because it is expensive. Budget is a very decisive feature when it comes to choosing a service for a particular job. So let us dive in so see how Ontraport and MailChimp compare to each other.
Ontraport
Ontraport also features multiple plans for different prices. This is to provide users with flexibility in their pricing options.
The first one is called the Basic plan which costs $79 per month. This gives you Unlimited emails and the one user login.
The next one is the Plus plan costing you $147 per month. It gives additional features like adding up to 2500 contacts,2 users, and eCommerce integration.
Then comes the most popular plan by Ontraport. Pro plan costs you $297 per month and gives you the ability to add up to 3 users. Email Consultation and up to 10,000 are also included in this package.
The last one is the Enterprise plan. This plan costs $497 per month and you can add up to 5 users. You can add 20,000 contacts in this plan . In addition to the features provided in the Pro plan, it also has a personal account representative at your disposal.
When we compare prices, Ontraport is pricier when compared to MailChimp. Moreover, we are not getting a free option as we do in MailChimp. So if you are low on budget then go for MailChimp.
However, some features are exclusive to Ontraport and you might want to grab those features. If you have a budget to spend, Ontraport is a no-brainer.
MailChimp
MailChimp comes in with many flexible pricing options. MailChimp gives you five options to choose from.
The first one is a free option. It provides you with custom domains, surveys, websites, some basic templates along with a marketing CRM. It is a great plan for new businesses that are just starting to put their first step.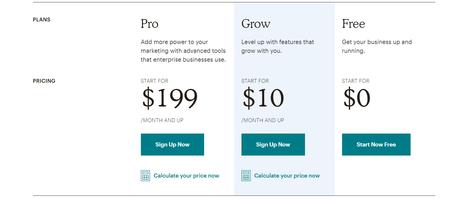 The next plan is the Essentials plan. It costs you $9.99 for a month. It features all the email templates available, A/B testing options, and a custom branding option. Apart from this, this plan also includes a 24/7 chat support.
The next plan is the most famous one. Costing you $14.99 per month is the Standard plan. It features a load of additions over the Essentials plan such as Retargeting ads, Custom Templates, and Behavioural targeting automation series.
The last and most expensive plan is the Premium plan. It costs you a hefty $299 for a month. It features all the things included in the Standard plan plus Advanced Segmentation, Phone support, and Multivariate testing options.
Integrations: Ontraport vs Mailchimp
Integrations are very essential to any service. These integrations help you to use other apps along with the service. This increases the productivity of the work by a large margin. Both Ontraport and MailChimp provide various integrations at your disposal. Some of the integrations are unique to particular services. To choose between these services, you will need to check that if the integration you want is available in the service.
OntraPort
OntraPort also provides a load of integration features. One unique feature which is absent in MailChimp is the ability to add integrations on the landing pages. This is a very crucial feature when you are looking to capture leads through landing pages.
Apart from that, several other integrations are also available. These include -
1 Shopping Cart: used for easy integration of people leaving their shopping cart without buying stuff. The service will send them a mail if they do so.
Go To Webinar: this integration helps you to hold a webinar with hundreds of leads with just a few clicks.
Paypal: PayPal integration is also available with Ontraport to get seamless payments with ease.
eWay: eWay is yet another payment integration plan just like Paypal.
Apart from these integrations, Ontraport has various other integrations available too. Moreover, Ontraport can take care of your data for you. For example, if someone purchases something, it will prepare you a purchasing history.
MailChimp
MailChimp offers a wide variety of integration available at disposal. You can have Buzzfeed running quizzes on your page. You can have an interactive email sent to customers. These things make the customers enjoy opening the mail. Customers no longer open spam-like boring emails sent by your business. Interactive and attractive mails are what the customer thinks of opening.

MailChimp also allows you to run quizzes made by yourself too. You can make quizzes according to your understanding of the market using MailChimp's integrations.
Various other integrations are also available for you to use on MailChimp like :
Ecomm365: This integration allows the user to segment lists depending upon the items purchased by people individually.
Simplified: This integration is used to add Shopify directly to your MailChimp account.
Zapier: Zapier will allow the user to instantly connect your MailChimp account to various other apps like Google+, Facebook, and many more.
Onboarding: Ontraport vs Mailchimp
Onboarding is a major part of any service. An easy onboarding means that any person can easily get onward with the service. So let us see how well both the services hold in terms of onboarding.
Ontraport
You can begin with importing your website URL and then verify your ownership. Simply assign the campaign name to the website of the task you want to achieve.
Next, you need to focus on specific content types like video marketing, eBook promotion, and more. In this way, you can determine the direction of the campaign and get specific tools according to your need.
Ontraport enables you to set up jobs and marketing campaigns separately. It helps you create landing pages. You can just click on the landing page creation tab and get started.
You can also identify, measure, and track vital aspects that you can improve on your website. This will help you optimize overall marketing results and the number of engagements. Ontraport makes it easy to integrate and migrate existing campaigns.
You can continue building a current report and also apply previous settings in just a click.
All in all, you can say that the navigation of Ontraport is very fulfilling and yet easy to use.
MailChimp
After registering for a free or paid account, customers are taken to an optional "train brain chimp" tab. This is a survey that takes less than a minute to continue with.
The survey asks a few situation-based questions. These are focused on the features of the tool.
The survey focuses on getting your business needs and customizing the service according to you.
These custom specifications make the onboarding an easy experience.
Onboarding wise, MailChimp is a tad simpler process than Ontraport. Though, Ontraport is pretty easy for a new person too.
Pros and Cons: Ontraport vs Mailchimp
Every service on the Internet has its share of advantages and disadvantages. Ontraport and MailChimp share the same fortune too.
Ontraport
Ontraport's notable advantages are its Excellent CRM management and a landing page building system. It also provides a 14 -day trial and the capability of having A/B testing and reporting.
Though Ontraport is more expensive than other tools in this category.
Who should use Ontraport?
Ontraport is a very powerful CRM and marketing automation tool. It is a complete tool for building landing pages, CRM, and such. If you have a budget and need only the best tools then Ontraport is there for you.
MailChimp
MailChimp has a list of advantages. It is an industry-leading software for marketing Emails. It has various user-friendly elements and a smooth, intuitive UI.
MailChimp provides a free trial as well as a lifetime free plan. It offers hundreds of mail templates to check from. It is a robust CRM & marketing tool.
However, there are some pain points to MailChimp. It does A/B testing but it is not as good as Ontraport.
FAQs
Mailchimp Vs Ontraport &Testimonials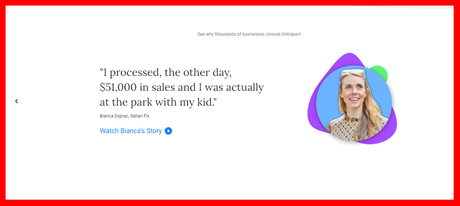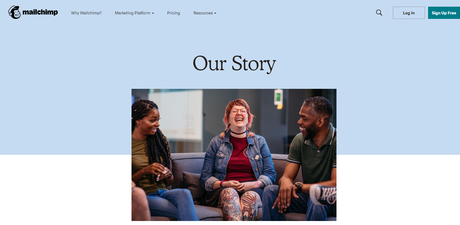 Quick Links:
Conclusion: Mailchimp Vs Ontraport 2020 | Which One Is The Best? ( Pros & Cons)
Ontraport
If the main focus of your business is to convert leads. Ontraport can prove out to be a great choice for the requirements of small scale entrepreneurs, healthcare clinics, shopkeepers, and restaurants. Ontraport is a very powerful CRM and marketing automation tool. It is a complete tool for building landing pages, CRM, and such. If you have a budget and need only the best tools then Ontraport is there for you.
Mailchimp
If you lack experience as an entrepreneur. It is user-friendly and affordable which makes it best for the beginners. Mailchimp works best for bloggers, podcasters, and graphic designers.
In the end, there is no such thing as perfect marketing software that can work for all your business needs. Before you choose one between both the platforms you should make sure what these platforms have to offer. Most of the time you would already be putting into use other SaaS software programs in your company. It is better to choose products that can integrate well with each other. This makes sure that the exchange of data between your teams and apps is smooth and also reduces the time needed to migrate between products.