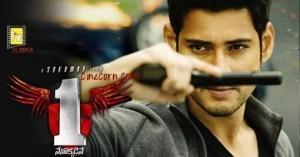 BUY NOW! Atharintiki Daredi Official Merchandise

@CelebOutfit
Enjoy reading cinecorn.com on your Smartphones. Download the FREE App right now.

Android App

/

iOS App
Superstar Mahesh Babu's much hyped thriller directed by Sukumar has completed its premiere shows. Here is how the film has fared for our source. No need to worry about spoilers,it's completely spoiler free.
1 Nenokkadine begins with a bang literally giving fans the josh at the very start. As it progresses its visuals and Mahesh Babu's performance begin to attract and make us glued to the screens. As it progresses further one starts to feel that they are losing track of things, courtesy the screenplay. However the songs and visuals make up for it. Finally as the interval approaches the film picks up and ends on a good note giving a satisfactory feeling after the end of first half.
The second half in comparison is simpler on the screenplay side, while this might be a relief in a way it also exposes the hollowness of the film's overall story which is pretty basic in nature. The feeling of an endless drag seeps in intermittently but it again gains mild momentum in the pre-climax stage but it's a little too late. The climax ends on a positive note but the excessive length and drag wears one down. In the end the film offers a new experience at cinema with a story at the core that is predictable. Director Sukumar presents this predictable story in an unpredictable manner and loses plot midway. He ties up things in the end though. Would the great visuals and Mahesh Babu cover that lag in between will decide the fate of the film.