Maharashtrian Thecha (Spicy Green Chilli-Garlic Chutney)
…
when you need something to spike your day
!
Like every other chutney, this too has several different versions – mine comes from my friend N
…
do play around with the quantities and ingredients to zero in on "The One" that will bring a smile to your face, "The One" you will look forward to seeing at every meal, "The One" you will stick around with for a lifetime
…
"
The One" you can call the spark of your life
!!
J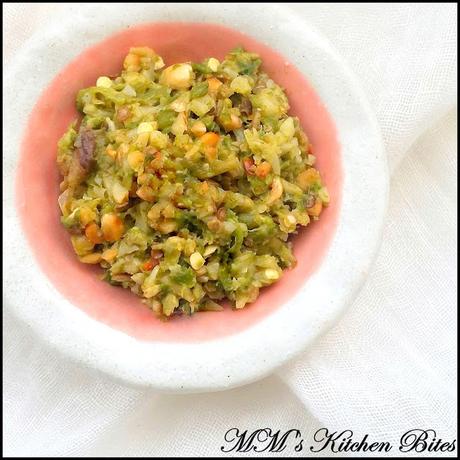 Maharashtrian Thecha (Spicy Green Chilli-Garlic Chutney)  
Ingredients:
Fresh Green Chillies, 4 large or 8 small

Garlic Pods, peeled, 8

Raw Peanuts, 1/8 cup (or de-skinned ready roasted peanuts)

Oil, 1 tsp

Salt, to taste
Optional Ingredients (refer to notes):
Fresh Coriander, finely chopped, 1-2 tbsp

Fresh Coconut, scraped or finely grated, 1-2 tbsp

Cumin seeds, ½ tsp
Instructions:
Heat a non-stick pan on medium low heat. Add the peanuts and lightly dry roast till the color changes, while stirring continuously.
Remove from heat, de-skin and keep aside.
Make a couple of slits in the chillies to avoid popping while roasting or cut them into 2-3 pieces each.
Heat ½ tsp oil in the same pan. Add the chilies to the pan and roast evenly till the skin blisters or chars slightly. Remove and let cool.
Heat the remaining ½ tsp oil to the pan and roast the garlic till you see black-brown spots on the garlic. Remove and let cool.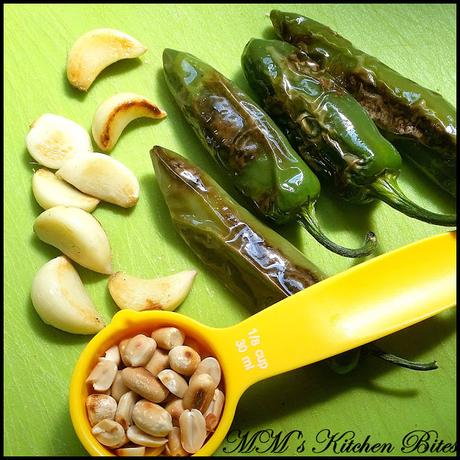 Once cooled, lightly pound the roasted green chillies and garlic together with the peanuts and some salt in a mortar and pestle to attain a coarse consistency (alternatively you can use 'pulse' function and grind it in mini food processor or a blender – just ensure the consistency remains coarse)
Thecha can be stored in the refrigerator for about 3-4 days in an air-tight container.
Traditionally eaten with Jawar Bhakris or Rotis, but also works very well with puri or parantha of any kind.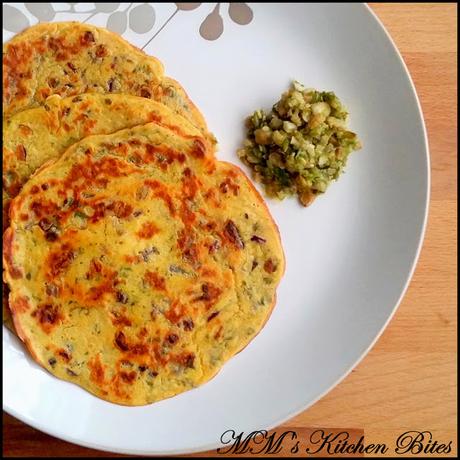 Notes:
For a nut free version, feel free to skip peanuts and use coconut instead.
The potency of the chillies here reduces after storing – hottest when eaten fresh.
Choose the kind of chilies that work for you – hot, medium hot or mild. The roasted blistered skin adds enough flavor even if using mild chillies.
If it turns out too spicy/hot, add coriander, coconut or lime juice to tone it down.
Coriander – add fresh finely chopped while grinding
Coconut – add freshly grated while grinding
Cumin – roast lightly with the garlic first and then grind with the rest of the ingredients