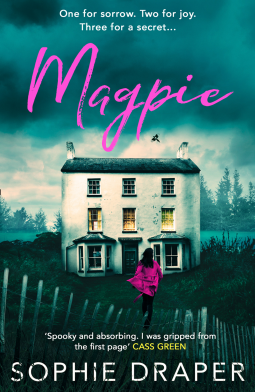 Claire lives with her family in a beautiful house overlooking the water. But she feels as if she's married to a stranger - one who is leading a double life. As soon as she can get their son Joe away from him, she's determined to leave Duncan.
But finding out the truth about Duncan's secret life leads to consequences Claire never planned for. Now Joe is missing, and she's struggling to piece together the events of the night that tore them all apart.
Alone in an isolated cottage, hiding from Duncan, Claire tries to unravel the lies they've told each other, and themselves. Something happened to her family ... But can she face the truth?
You'll get lost in this dark domestic mystery - with a twist you won't see coming...
***
[There's a dog protesting from one of the cages on the ward]
***
(Avon Books UK, 28 November 2019, 400 pages, ebook, ARC from @AvonBooksUK via # NetGalley and voluntarily reviewed, #BlogTour 5 December)
***
***
This book wrecked me so much. It will be in my heart and head for a long time. Magpie lured me into a false sense of security, gradually leading me to the conclusion I was reading a sad, often dark book about a marriage falling apart and secrets between spouses only to yank the rug from under me, toppling me flat on my back and completely winding me. I loved the way the book is narrated and structured, alternative first person narrators from Claire and Duncan's point of view which move back and forwards in time. This works really well, revealing piece by piece the secrets, lies and eventually horrors of their marriage and offers two different views of the events. I felt such sympathy for Claire, struggling to win the love of her odd son Joe and coming to terms with the fact that whatever love she once had for Duncan and vice versa has been erased. I really didn't like Duncan. He swans around like he's hot shit and treats his wife and daughter with indifference. My heart was in my throat as Claire frantically wonders what's happened to Joe, why he didn't come to the cottage with her and where he is now. The twist at the end completely stunned me. I didn't expect it at all. You find out the truth about Joe's disappearance and the true function of the cottage. Utterly heart-breaking.