Oh em gee, there is a Magnum pop up store inside Westfield Sydney. I don't even remember when was the last time I had a magnum. If I was to guess I think it was at least 6 years ago? and even then I opted for the mini magnums. I find magnums to be too sweet but hey customising your own magnum is a totally different story. The wait for a magnum was about 45 minutes all up. 
The obvious golden question is... 
was it worth it
?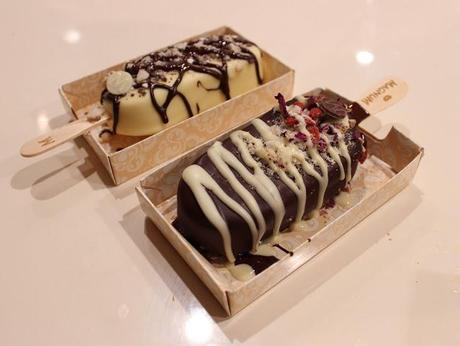 Customised Magnums - White and Dark chocolate - $7 each
The Magnum Sydney Pleasure Store is at Westfield Sydney from the 16th of July to the 25th of August  2013. The magnums are $7 each and you can choose your coating (white, milk or dark), four toppings plus a drizzle of chocolate (again being white, milk or dark).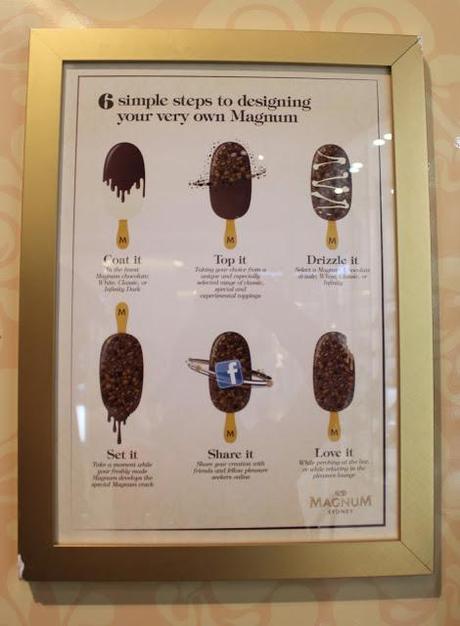 6 steps in creating your own magnum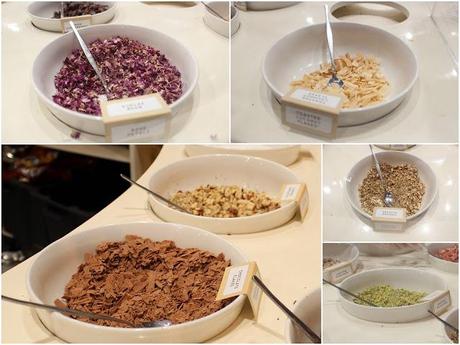 Toppings to choose from
There were endless amounts of toppings to choose from including rose petals, almond pieces, mixed nuts, hazelnuts, coffee beans, chocolate flakes, chocolate sprinkles, pistachio, dried strawberries and  berries, honey comb, meringue pieces, rock sea salt, rar rar far. You name it.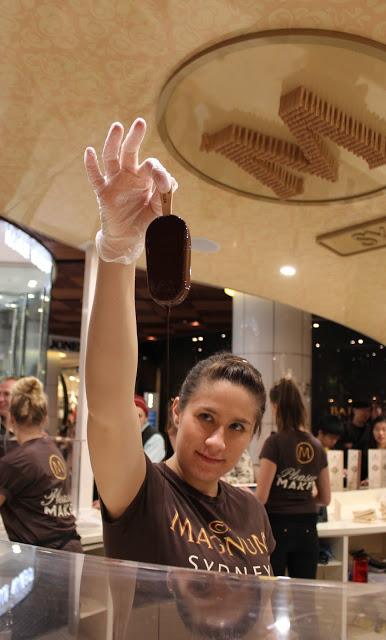 Dipping a nude magnum in your coating of choice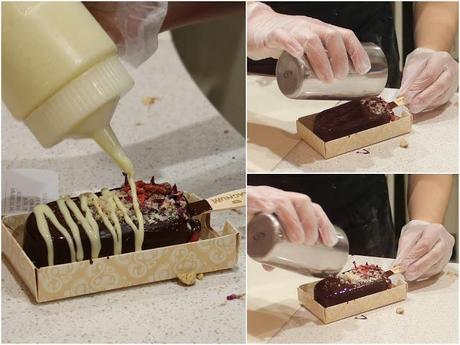 The decoration process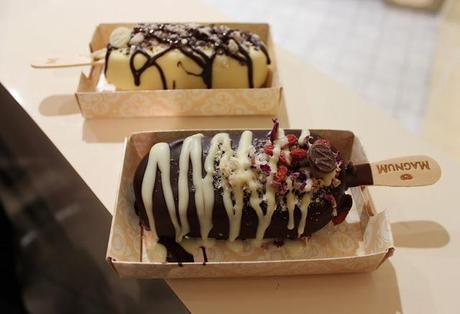 Tada!!
Can you guess what toppings are on the magnums? DC got a white chocolate coated magnum topped with hazelnut, almonds, crumbed meringue and crushed coffee beans followed by a drizzle of dark chocolate. I got a dark chocolate coated magnum topped with rose petals, rock sea salt, dried strawberries and berries followed by a drizzle of white chocolate (ps I chose white only because it would make my magnum look better lol).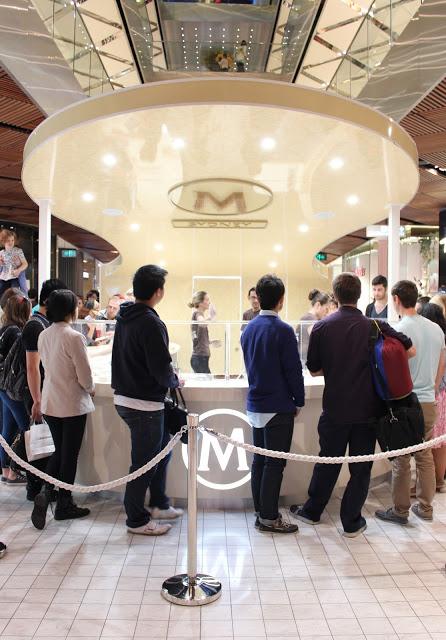 Magnum pop up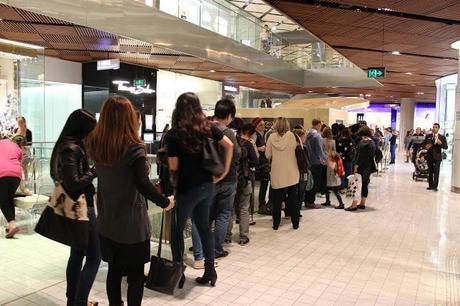 The waiting line
So to answer the
golden question
...
Even though DC and I waited about 45 minutes, I would say the line was about 30 minutes till you reach the register to place your order. After that, it is another 15 minutes wait whilst watching everyone's magnum being made. For the novelty and as a one-off experience, it's worth the wait but I don't think I would be keen to wait 45 minutes again for another one. If you haven't been, I would definitely say it is still definitely worth a try though!
Gotta go eat!!