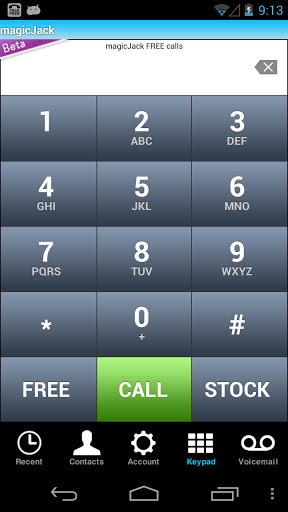 I was introduced to MagicJack some three years ago when my sister married and moved abroad. At first we thought it was great. Not, not my sister moving so far away from us, but the little shiny device that we could use to make free international calls. But slowly, the device fell into disuse. For then the MagickJack was only a gadget, about the size of matchbox, and had to be connected to a computer to be used. And since a computer was on, and online, it always felt much better to video chat instead, using Google Chat or Skype. And if the time was not opportune for a video chat, it felt more convenient to just use a mobile phone with an international call package on it. So the MagicJack started gathering dust.
But here, MagicJack is back in action, though in a different avtaar. I recently came across its Android app. A quick search revealed that it's available for iPhones too. So no more switching on the computer to use it. A smartphone is all you need.
I installed and used the android app. And here's how my experience was:
1. Registration: I could use it without going through any registration process. No, my previous account is no longer active either.
According to the app description, one can use an existing MagicJack account. However, if, like me, you don't have an account, the app gives you two options. As the App Descriptions says:
If you do not have a magicJack account, you have two options with magicJack APP:
1. Test drive it! No account needed. Make outgoing calls to U.S. and Canadian landlines and cell numbers and any magicJack number.
OR…
2. Receive a free magicNumber phone number to make and receive FREE calls and receive FREE Voicemail.
I installed the app and tried placing a call. I was connected almost instantly and found the voice quality quite good too. Didn't experience any call drops or breaks, but then, I have as yet used the app only a couple of times.
Interface:  The UI is quite easy and simple. It has a big keypad to dial the number on. Alternately, one can also use the numbers in the phone or tab's contact list, or add some to MagickJack contact list and dial from there by just tapping on the contact. Quite easy.
Compatibility: Android app is compatible with OS versions 2.3 and up. iPhone app is compatible with iPhone 3GS, iPhone 4, iPhone 4S, iPhone 5, iPod touch (3rd generation), iPod touch (4th generation), iPod touch (5th generation) and iPad. Requires iOS 4.0 or later.
Price: Free
Upside: Many apps offering free international calls are available in the market. But as far as I know they all require the app to be installed not just on your phone but also on the phone of the person you wish to call. But with the MagickJack, users can call any number in US or Canada, for free. The option of MajicJack number to MajicJack number is also available of course, for the rest of the world.
Downside: I don't know about the iPhone app, but I did not find the Android app totally bug free. It kept on popping up after every ten, fifteen minutes and it took me almost a whole minute to exit it and go back to what I was doing. But the reviews on the app page shows that not everyone is having this problem. Besides, as the screen shot of its dial pad shows, it's still in Beta. So, it should get better with more updates.
Another things is that it stays active in the background and that would mean excess battery consumption.
Well, if you are looking for a free app that could help you call any phone, especially in US and Canada, it's worth a try.
***
Jyoti Arora
Author of Dream's Sake, Samsung Mobiler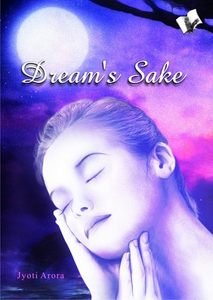 DREAM'S SAKE