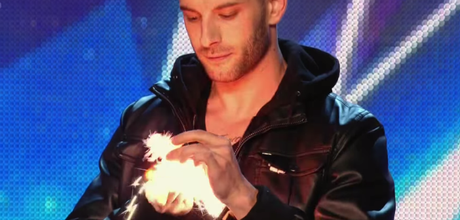 Magician Darcy Oake Stunned the Crowd on Britain's Got Talent
0
Never have I understood how people have always been so amazed by magicians. To be frank, they are not much different than the professional wrestlers in WWE – trained professionals doing things that they aren't really doing. It's not real magic and it's not a real fight. But that's probably only me, always asking those troll questions such as "why don't they show that in slow motion then?" or "why is he hiding his left hand in that moment?".
Anyway, we are all suckers for that moment when a rock becomes a dove and when dove turns into a lovely naked lady in a cage. You get my point, magicians are entertaining. People say magic is an art of distraction and perhaps that is what humans like about it, not thinking too much and just enjoying the show.
Winnipeg magician Darcy Oake is a young man who surely knows how to put up a show. His performance has gone viral after his audition for Britain's Got Talent. Ladies and gentlemen, your jaws are about to hit the floor, unless you're a cynical douchebag like me…Enjoy!