May is one of my favorite months of the year. Not only do both my husband and I celebrate our birthdays in this month but we've also filmed some of my all time favorite weddings in the late spring/early summer month of May.
Way back in 2010 my second ever wedding was in May and I had the pleasure of driving all the way to Somerset to film it! St Audries was the picturesque setting and on one of the hottest days of the year I had the silly idea of packing tights, funny what you remember! The ceremony was held in the beautiful glass orangery in the gardens and then everyone enjoyed the sunshine on the lawn while drinking and mingling, it really was a special wedding.
Click on their image to see their wedding films…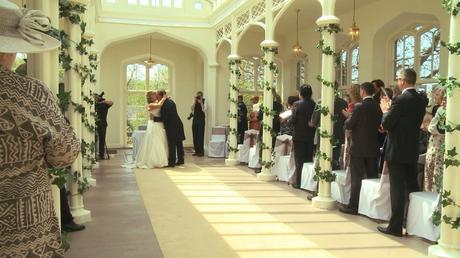 The year after I had the pleasure of filming my first wedding at Thornton Manor in the Wirral, now my most popular venue to film at! Tracy wore a stunning silk Jenny Packham gown and her bridesmaids wore different blush tones and gray for a really vintage feel. I also LOVED their VW camper van with it's black and white checked floor, very cool!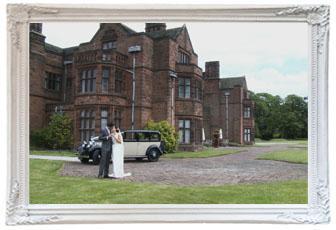 In 2013 we had a cheeky break and blocked out all of May to celebrate our joint 30th birthdays as well as an amazing holiday where we drove from Vegas to San Diego via Yosemite, San Fran and Santa Barbara (to name a few) and we even made a film of that (I just couldn't help myself haha)
2014 was a wonderful year for weddings and May had two of my all time favourites! Hannah and Trevor went for a DIY feel with lots of entertainment and gorgeous handmade details, including a cake table that guests had contributed to. Their day was held at Sandhole Oak Barn in Cheshire and they filled the beams with beautiful paper poms poms. The bride wore a cute capped sleeved wedding dress and the groom rocked gold shoes…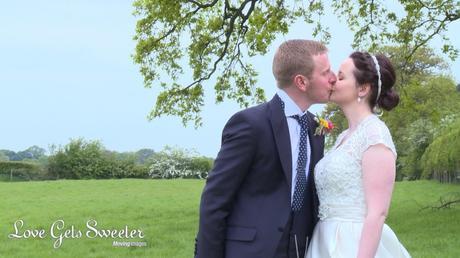 Rebecca and Rob went all out at their wedding at Carlton Towers. The groom even arrived in a helicopter, they danced back down the aisle after being married and drank Pornstar martinis…epic!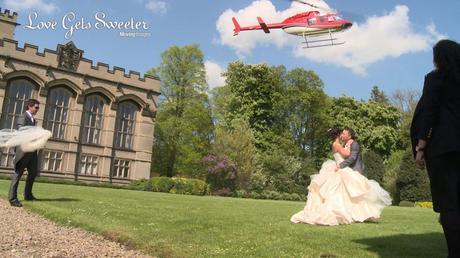 If you're getting married in May then get in touch! I only take on a few each year so I can ensure I give each special couple the best, most personal service I can so it books up quick! This year I've already been to Leeds and I'm also filming in Lancashire and Cheshire!