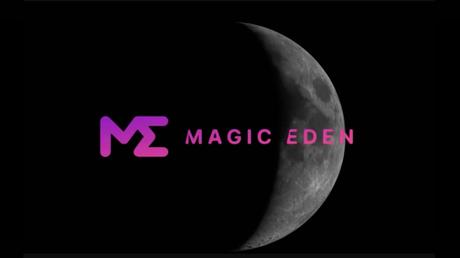 The Open Creator Protocol enables the creators of new NFT collections to block exchanges that refuse to pay royalties on OCP-enabled assets.
Creator royalties are in jeopardy in the NFT arena, particularly on Solana, where virtually all important marketplaces have stopped demanding traders to pay the costs. Now, however, the largest Solana marketplace, Magic Eden, has taken a step toward establishing a more robust mechanism for the enforcement of creator royalties.
Open Creator Protocol (OCP) is an open-source mechanism that may be implemented by developers of new Solana NFT projects to ensure that royalties are paid anytime their assets are transferred on secondary marketplaces. It is developed upon the current SPL token standard for NFTs on Solana by Metaplex.
Creator royalties are payments paid on NFT trades, often by the seller. Typically, they range between 5% and 10% of the sale price, with the cash flowing to a digital wallet held by the NFT project's creators. These fees can be a lucrative revenue stream for NFT enterprises with substantial secondary trading activity.
Magic Eden's OCP seems to be similar to OpenSea's recently released Ethereum toolkit in that it lets NFT creators block marketplaces that won't pay royalties on eligible assets. In other words, if a marketplace doesn't enforce royalties for OCP-enabled NFTs, that platform will be put on the OCP blocklist and those NFTs won't be able to be traded through it.
"Creators have the option to adopt the Open Creator Protocol, which will allow them to use the protocol to protect their royalties and create their own rules of their collection's trading," Magic Eden CEO Jack Lu told. "This will only be available to creators launching new collections, but we feel many will opt into the protocol."
Lu said that Magic Eden will keep track of the marketplaces that are blocked, but that creators can also change the list of blocked platforms if they want to. He also said that any Solana NFT marketplace that wants to pay royalties on OCP projects can support the open-source tool, which will be ready for creators to use on Friday.
Creator-set royalties were enforced by Magic Eden until mid-October, when a wave of rival Solana NFT marketplaces started rejecting royalties or making them optional for traders. This meant that sellers kept more of the money they made. Facing a dwindling market share in the Solana NFT space, Magic Eden decided to make royalties optional for buyers, like a tip for creators.
Ethereum NFT platforms started doing the same thing, and the top overall marketplace, OpenSea, said at the beginning of November that it was thinking about doing the same thing. OpenSea said that it will continue to pay royalties on existing collections and on new projects that use its Ethereum blocklist tool. This was in response to complaints from creators. Since then, another marketplace, X2Y2, has done the same thing.
Magic Eden's new tool only helps creators who use it for new projects. The marketplace has not changed its policy on optional royalties for projects that are already out there. The company had already promised $1 million to build tools to make sure creators paid their royalties, and Lu told that creators can re-mint projects using OCP if they want to.
"It's not mandatory of course—it's just an option, in the spirit of being solutions-oriented," Lu explained. "While that might appear scary for some creators, some remain undaunted and we look forward to working with them."
Magic Eden built the OCP tool without help from Metaplex, which is making its own new Solana NFT asset class that will enforce royalties. Lu said that the team had talked to Metaplex and shared the tool with them before today's announcement. He also said that Metaplex's new standard wouldn't be ready until the first quarter of 2023.
"We don't foresee any conflict between our protocol and what Metaplex plans to roll out. We want creators to have as much choice as possible," Lu explained, pointing out that both will support migrating existing collections. "Our goal is for the ecosystem to consolidate a standard that any business can unreservedly build on top of."
Magic Eden said that the OCP toolkit gives creators more ways to use their work. One feature is a dynamic royalty option that uses a linear price curve to reduce the total fee that buyers pay for higher-priced NFTs. This could make royalties seem less scary when buying expensive things.
Creators can also change certain details about transferability, like whether NFTs can be resold before the initial mint is over. They can also set limits based on NFT metadata, which describes an asset's unique qualities, or the total number of NFTs that have been traded in a collection to date. Magic Eden says that these options can help NFT creators "gamify" their products.
Leave this field empty if you're human: