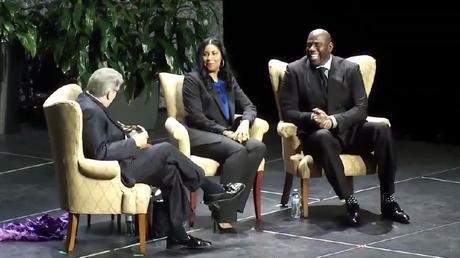 NBA legend, Magic Johnson and wife NYT's Best Selling author, Cookie Johnson shared their story of faith and redemption at Lipscomb University on Monday night during the schools Imagine 2017 "Nashville: Prosperity for All Corners of the City" event.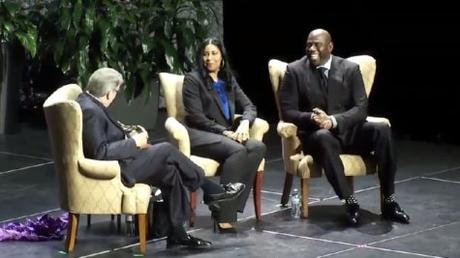 While addressing students, Magic discussed the importance of getting an education and relying on their faith.
"Make sure while you are in school, you take advantage of your education," said Johnson. "That is how you will achieve your goals and dreams."
On being a part of the event, Johnson said:
We've been so blessed. God has used us in so many ways. I think that is why we are excited about being here."
Cookie Johnson also spoke about the importance of faith and how to maintain a strong marriage.