Lina Zedig and Marcus Åhrén founded their design studio Oyyo in Stockholm in late 2011. Since then, they've been ramping up for Oyyo's first collection, a series of six dhurrie rugs woven from organic cotton and tinted with vegetable dye. The pieces are handwoven by craftspeople near Jodhpur, India, pairing time-tested weaving techniques with contemporary design motifs.
Slideshow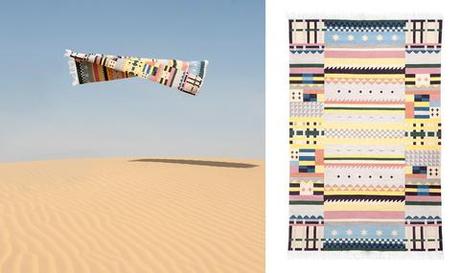 Never Ending Story, which comes in two sizes, is heavily reminiscent of Bauhaus instructor Gunta Stölzl's decorative weavings.
Oyyo is planning to release one or two new, limited-edition products per year—not just rugs, but furniture and accessories. Finally, a note on dhurrie upkeep: The flat weave of the rugs makes them colorfast, and the studio says they can be washed (with care!)
The rugs will be available in Oyyo's online store this May 2013, and orders can be placed in advance by contacting [email protected].