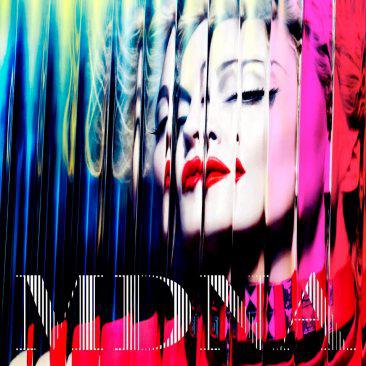 Image from requiem4adream.wordpress.com
On Thursday night, Madonna club show in Paris intended to promote tolerance ended with the crowd shouting refund. The show was supposed to be an intimate show at the City of Lights and streamed on YouTube. The show turned out to be a disaster when Madonna left the stage just after 45 minutes.
The stop in the show prompted shouts of "refund" from the crowd and YouTube had to disable the comment on the stream because it got so many bad reviews. The stream also got over 12,000 dislikes. Around 11 p.m. a couple of angered fans yelled "salope" meaning "slut" in French at the star. This didn't help the already stirred up controversy over the past couple of weeks about the Nazi swastika symbol on her tour. However, people need to understand that the Nazi's weren't the first and only people to use the swastika. The swastika was used in ancient Rome and Greece.
The club was packed with die-hard Madonna fans since these tickets were released to her fan club before being released to the public. People waited hours and slept overnight just to see her. A number of people shouted, "Give us our money back!" In French. Not only did the fans boo her off stage they also went to twitter and complained about the club show. Madonna made headlines for on her tour flashing people her naughties and refusing to give up a section of the show for the tragedy in Aurora, Colorado. Now, Madonna canceled a show without explanation.
What will happen next?