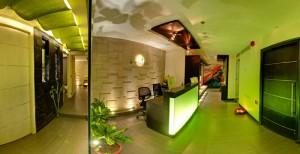 It's wifey time when my wife and I spend some happy moments together without kids, phone and any other irritant. We can go to a pub, a restaurant, coffee shop, spa, movie or anything that gives us happiness. This time we are at Aresa wellness spa at cross point mall in Gurgaon that is to be followed by a south Indian dinner, my wife's favorite cuisine.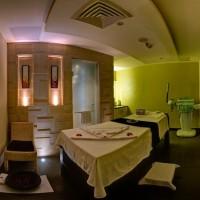 Having tried many spas across the city including spas in star properties and on my friends recommendation I try this too. The entry to Aresa spa fails to impress. It looks like getting inside a flat. However inside it has seven well appointed rooms equipped with steam-shower. Opting for our favorite spa, Balinese (Rs 1800), that is a cocktail of few massages and not only relaxes but also rejuvenate the body, we are in for a delight. A good massage is a mix of skill, technique and strength, and I can say without a doubt that masseurs for both of us are amongst the best that we have ever experienced. This massage made us light and the steam made us fresh. Very hungry post the massage we move on to the second floor of the same building to try Madhuban.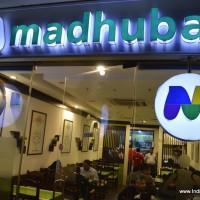 This 40-seater simple looking Madhuban restaurant is like any other neighbourhood eating joint which offers south Indian saatvik food without the use of onion-garlic. This has influence of its very pious and calm looking lady, WB Shubha, who wants to serve almost home style cooked food at her restaurant including her family habit of not serving any aerated drink with food. The south Indian instrumental music is soothing while steep green color ambience is a tad overwhelming for me.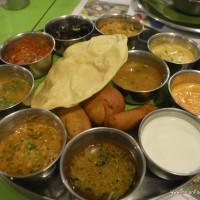 We ask for Rasam with papad (75), along with an Andhra Thaali and Pesarattu Upma (dosa; 185) which was served with coconut chutney, tomato chutney, ginger chutney, and Bengal gram chutney. Rasam is mediocre, and served in a bowl with a small spoon makes tasting it a bit tedious, however the papads are crisp and do not seems dripping in oil. Pesrattu Upma dosa is not only healthy but very delicious too. I only wish it had a little more filling of upma for the big-sized dosa. Andhra Thaali gives a kick with its Maajjiga Pulusu (kadi), korma and beetroot sabji, while sambhar is fairly average. The spices are toned down and do not reflect true Andhra punch. Carrot Payasam in the thaali is simple yet nice. With unlimited poori, and sabji, it is more than a sufficient meal for anyone.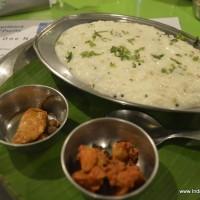 The Malabar parantha is flaky (345; served with korma) and tamarind rice (125) addictive. However the rice in curd rice (125) is almost dissolved taking away the flavours of this simple yet mandatory dish in any meal.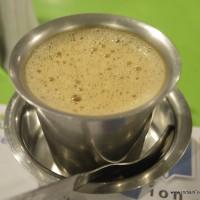 Even in the desserts, the kesari (130) is not worthy of a second bite given the dry halwa. Luckily I end my meal with good sevai payasam (165) and filter coffee (70). I would definitely comeback for the Pesarattu Upma (dosa) and filter coffee. Still with not many options for vegetarians, Madhuban can be a good choice for them, if you know what to order.
Aresa Spa Ratings (Out of 5)
Ambience: 4.0 | Technique/Massage: 5.0 | Service: 4.5 | Overall: 4.5
Aresa Spa Address: Aresa Spa, 702-703 (7th Floor), Cross Point Mall, (Opp. Galleria), DLF Phase IV, Gurgaon | Tel: 0124-4078383 / 4148383
Madhuban Restaurant Ratings (out of 5):
Food: 3.0 | Ambience: 3.5 | Service: 3.0 | Overall: 3.0
Meal for two: Rs. 600 | Alcohol: No | Credit Card: Yes | Home Delivery: Yes
Address: Madhuban, GL 216, 223, 2nd Floor, DLF Cross Point Mall, Phase-4, Gurgaon | Telephone: 0124-4300714/6458369