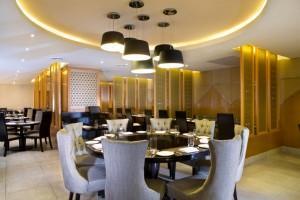 First few weeks after a  restaurant's opening is a settling time and perhaps not the best time to form an opinion. My first visit to Made in Punjab at cyber hub at Gurgaon within the first week wasn't a very pleasant experience; more so because we ordered the regular buffet. Those teething problems like credit card machine not working or service delays in the kitchen were common as the restaurant pulled in huge crowd from day one of its operation.  I revisited Made in Punjab recently after almost two months of its launch and was pleasantly surprised with its delicious offerings.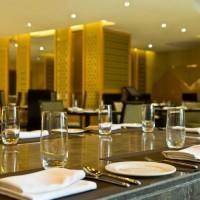 Opened by
Zorawar Kalra
, son of legendary Jiggs Kalra, Made in Punjab has already created waves in gourmet circuit. Located in the happening cyber hub that is dotted by young executive crowd, Made in Punjab has an inviting fire fountain that is visible from the watch window at night. Interiors are subtle with an area that has a laid out spread for buffet served during the lunch. Ample leg room and comfortable seating make me ready for the dastarkhwan and soft music plays in the background.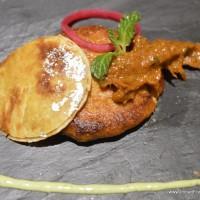 I start my meal with what they call '
world's heaviest lassi
'(220); a mix of thick yogurt, rabri and peda (Khoya sweet), it finely balance the sweetness. However order it if you want this to be your entire meal. It is too heavy for one to eat anything else. The tangy
spinach chaat
(145) with delicate tempura batter let it remain crisp much longer. The
shakkarkandi chaat
is nice sans the smoky flavors associated with it. The hand pulled mutton morsels on
galaouti kebab
gives it a completely new dimension and helps me enjoy a dish which otherwise I feel is so over-rated.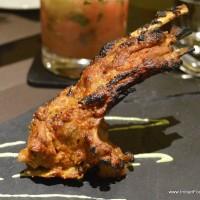 I am still to have better tandoori
mutton champ
(595). Either they are dry, charred, undercooked or meat tough to get out of bone. Chaamp at Made in India is anything but that. The tender morsel was falling off the bone, yet retained a bite, it was juicy still properly cooked. For me it is the world's best chaamp and not to be missed on every visit of mine. The
beetroot tikki (275)
is lightly coated with panko which makes it soft inside and srisp outside.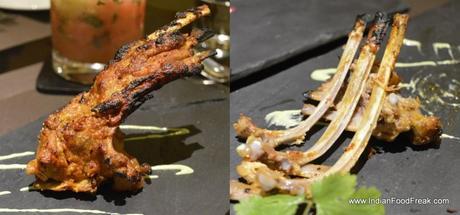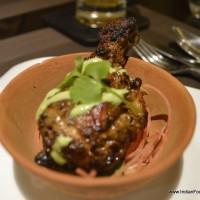 The
salmon tikka (650)
is flaky,
murgh bhatti (375)
is a much better version of traditional tandoori chicken and charms with black pepper, and
stuffed gucchi
(Kashmiri morels; 495) is equally addictive while each strand of rice has flavors of gucchi in
gucchi pulao
.
None of the dishes uses red chilly and that helps me enjoy different flavors without the fear of acidity the next day.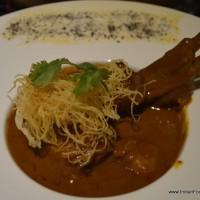 With hardly much space for the main course, I still try the
butter chicken
(450)
, railway mutton curry
(475)
and dal makhani
(295). In Butter Chicken, the cream hasn't curdled, chicken is juicy and color is natural without any preservatives; all sign of a good dish. I just want it to be little tangier with smokiness and it will definitely be a top contender in its league. Made in Punjab uses the best cut of meat and it seems to be its specialty. If the chaap is any reference point, railway mutton has equally well cooked morsels. Railway mutton is a tad spicier but it has been mellowed down for the corporate palette.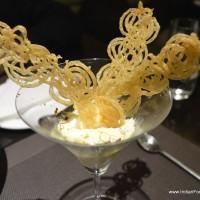 Rasmalai (195) is good but does not overwhelm. Rabri Jalebi (195) again manages to strike a chord with super thin crispy jalebis that are soft inside and balancing the sweetness quotient with rabdi. Don't miss the chooran box – a mix of aam papad, ram laddoo, anardaana, and heeng dana. Obvioulsy with eating so much, a true Punjabi needs to eat more to digest

Made in Punjab draws huge crowds and fills up pretty fast. So expect to be in the waiting list and also expect slow service. It is an excellent addition to Gurgaon gourmet scene. My recommendation, go ala-carte to enjoy the true flavors.
Ratings (Out of 5)
Food: 4.5 (Ala-carte) | Ambience: 4.0 | Service: 3.0 | Overall: 4.0
Meal for Two: 2000 (Ala Carte), 1300 (Lunch Buffet) | Credit Card: Yes | Alcohol: Yes
Address: Made in Punjab, 6&7, Cyber Hub, Ground Floor, Gurgaon | Phone: 0124-4949605/ 8130911899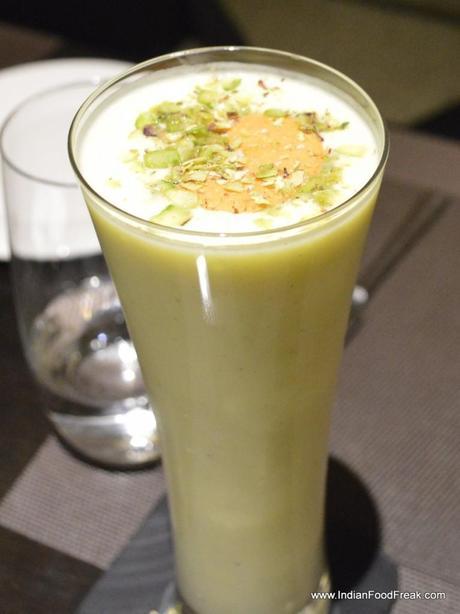 Worlds heaviest lassi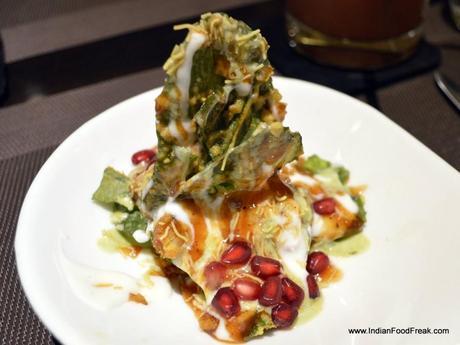 Spinach Chaat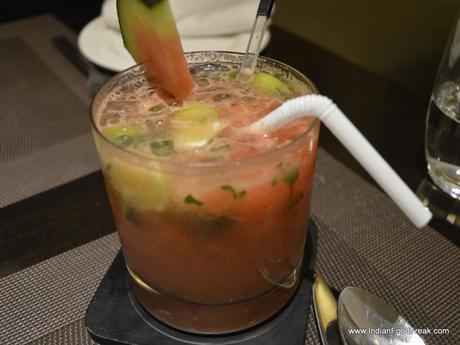 Pomegranate Mojito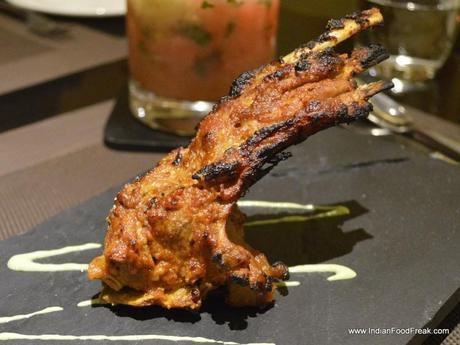 Mutton Chaamp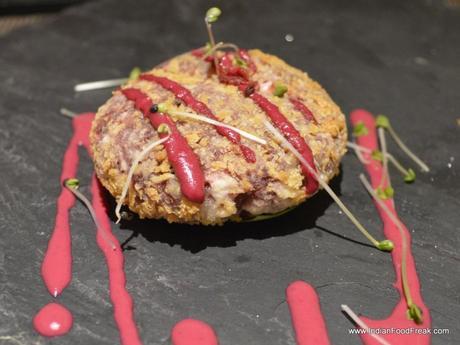 Beetroot Tikki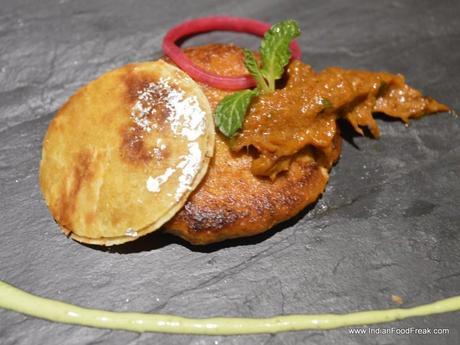 Galouti Kebab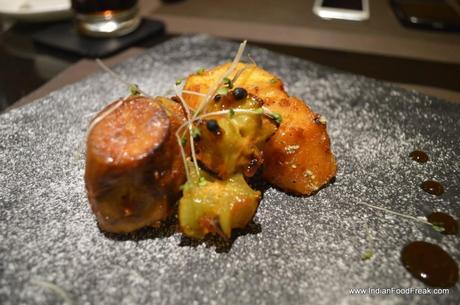 Tandoori Fruits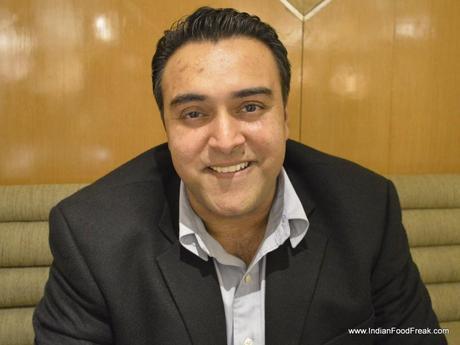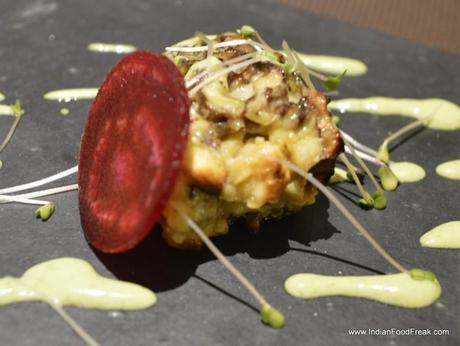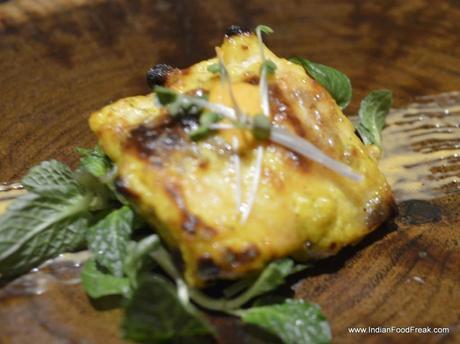 Salmon Tikka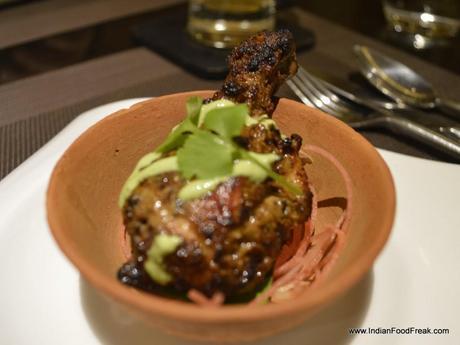 Bhatti ka Murgh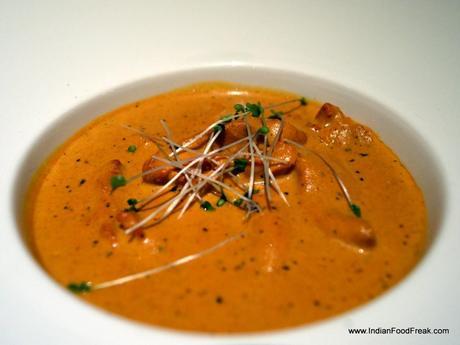 Butter Chicken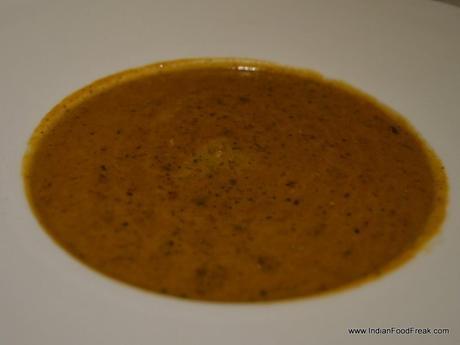 dal makhani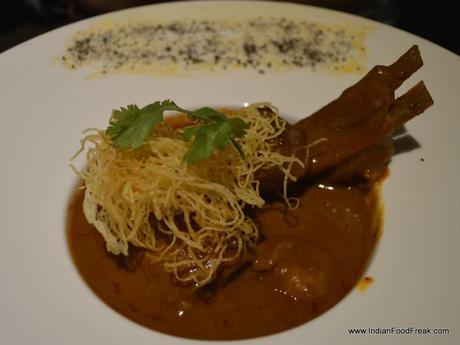 railway mutton curry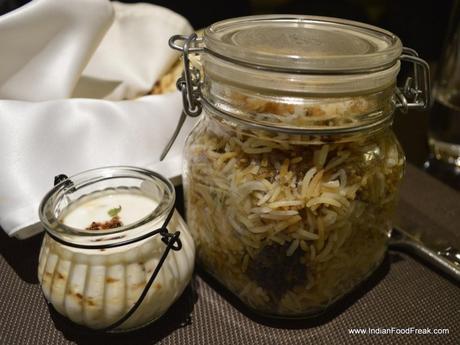 Guchhi pulao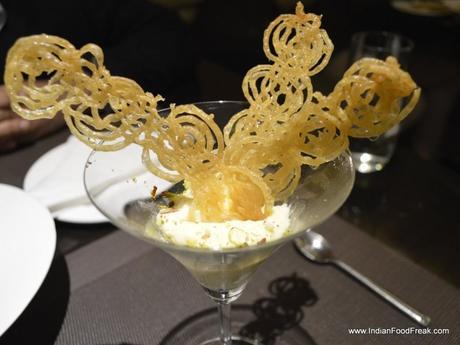 jalebi with rabdi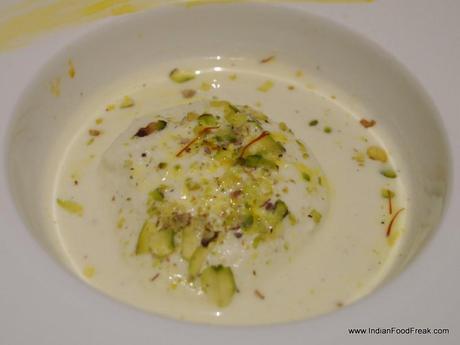 rasmalai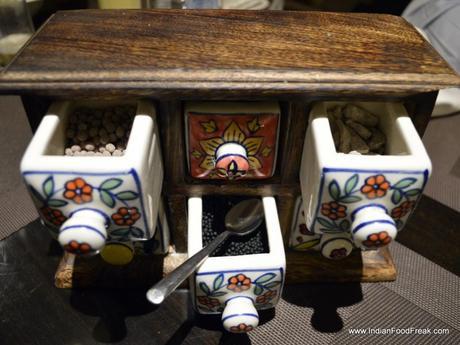 Chooran Box