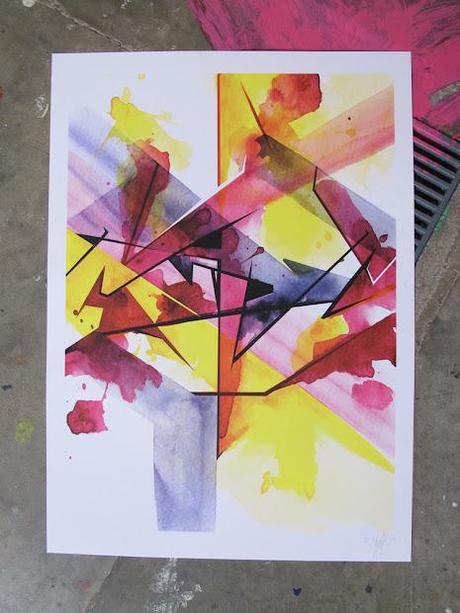 Graffiti artist
MadC
has just released a new edition with
La Grille Gallery.
The "Between the Lines" silkscreen print pictured is available for 80CHF/70EURO here from La Grille Gallery! It is limited to 50 pieces, 50x70cm in size, 4 colours, hand printed, signed and numbered.
Earlier this month saw the opening of her solo show also at La Grille Gallery, located in Yverdon Switzerland. MadC has a selection of photographs from the work on show over on her website
here
. Looks pretty fresh be sure and have a look.