So, Mad Men is FINALLY back on our screens, and we at The Fashion Visuals couldn't be more excited to see what Don, Megan and the rest of the Mad Men cast have to offer us this season, and just like at the beginning of every season of this fantastic show, we are eager to see what fashion we will be introduced too.
Luckily for us, award winning costume designer, Janie Bryant who is the costumier on the hit show has sparked a whole new wave of Sixties-inspired looks which have hit out high streets. Banana Republic, is even modelling a line around Mad Men's, Don and Megan Draper. The couple, played by Jon Hamm and Jessica Pare, are often seen as elegant dressers representing the late 1960s era in business. The high street store teamed up with Janie Bryant, once more for the spring/summer 2013 line, which has hit Banana Republic shops and the web.
The Mad Men-inspired range carries all of the mod '60s hallmarks we've come to expect and love from the costumes in the series, think cute shift dresses, button down dresses in geometric prints and cropped capri pants. We're in love!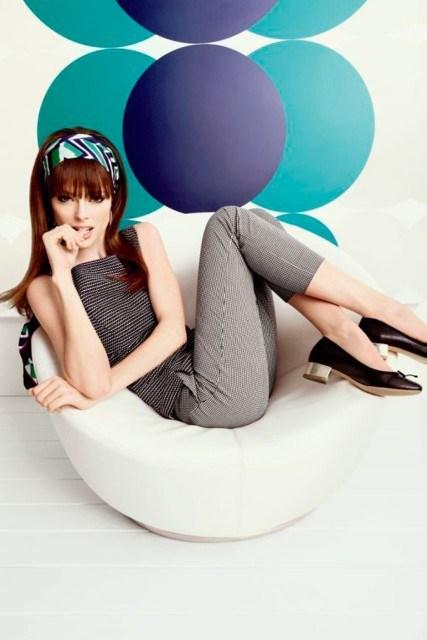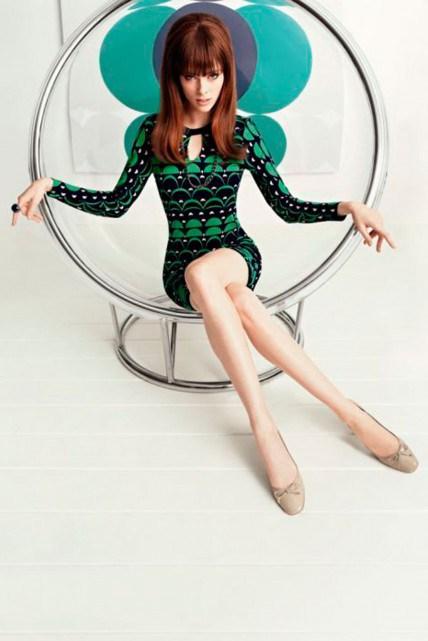 Of course, Banana Republic have teamed up with Janie Bryant before in 2011, for their first Mad Men collection. Simon Kneed, the stores creative director and his team collaborated with Janie to create an offering that, whilst modern and wearable, closely echoed the style and feel of the show.
"I love the Mad Men aesthetic – and what's not to love about beautiful, dressed‐up tailoring?" Kneen said. "I was also very inspired by the time period the series embodied, the whole Sixties era in America. The idea of such strong characters reflected in strong dressing is powerful, whether that is a slim-cut suit and fedora hat for him, or a perfectly fitted pencil skirt and silk blouse for her. I'm drawn to the playful and sexy nature of the time as well. Women were just beginning to find themselves in the workplace. I wanted to reflect that empowerment but also push the femininity with a few fun, sexy touches – leopard print heels, silk print scarves, and a leopard print trench coat."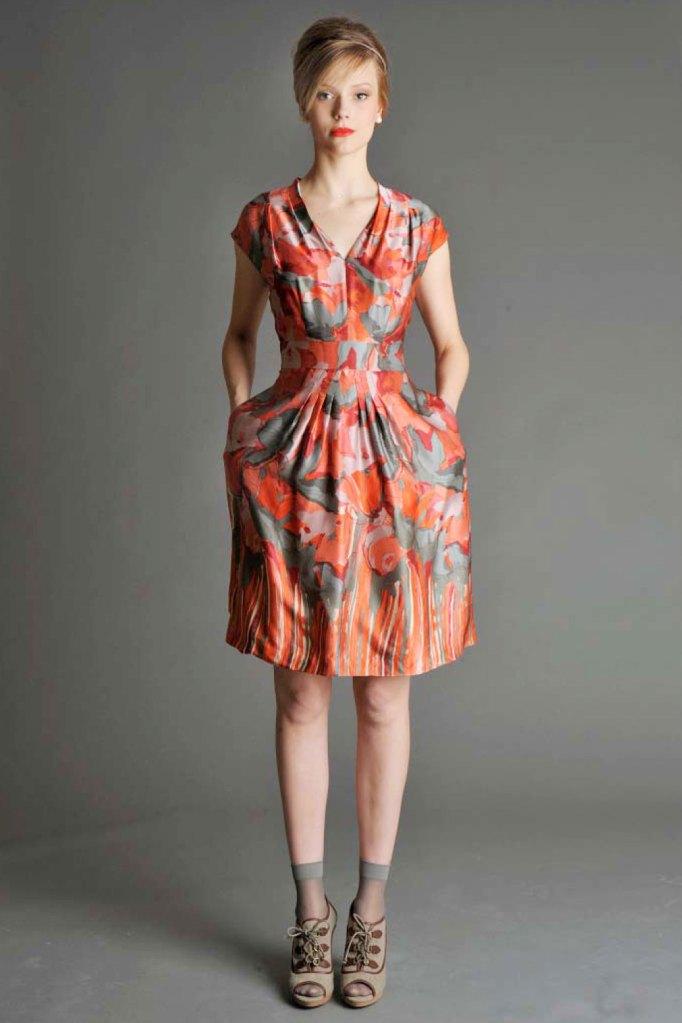 Even Mad Men's very own, Christina Hendricks her self has admitted to the show influencing her style. The 37-year-old actress is a big fan of the clothes worn by her character Joan Harris in the advertising drama and says playing the glamorous role has taught her just how flattering pencil skirts are for her curvy frame. It just goes to show that women's designer fashion such as the ranges sold on Cavells.co.uk are for every shape and size.
What we love about the Man Men style is that no matter what your shape, whether you're more like Megan, or Joan, the style of fashion of the sixties suited everyone beautifully. We are thrilled to see, Banana Republic and many, many other high street stores grasping the opportunity to bring back this wonderful era of fashion!