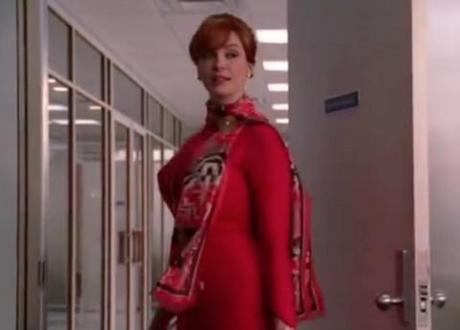 Joan Harris AKA Christina Hendricks, Mad Men Season Five
Unless you've been hiding under a rock for the past fortnight or so, you'll be acutely aware that the fifth series of Mad Men has just started to air on both sides of the Atlantic. To Mad Men enthusiasts this is obviously a big event.
But what about the rest of us? Us cultural heathens who haven't caught a solitary minute of Mad Men series 1-4. Are we obliged to lock ourselves in a dark room and race through all 2,444 minutes before we are allowed to re-enter polite conversation?
Well, not necessarily. That's because Dan Higgins of Pure Movies has come up with an ingenious time-saving, blush-saving blog – www.madmeninpostitnotes.com - which summarises all that has gone before in snappy post-it note form.
"It is aimed at those caught up in the current hype around the show and want to start watching from season five (obviously ill-advised) and this blog will catch them up by summarising the previous four series and each episode of the current one in post-it notes," explained Higgins via email (rather than post-it note). Below, are a few tasters: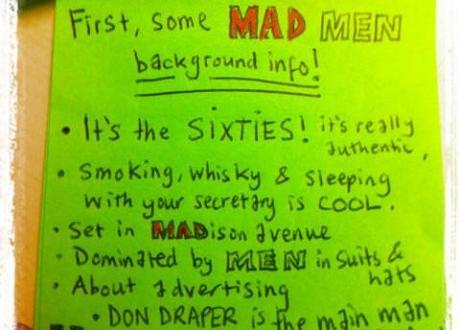 Mad Men background. Photo credit: www.madmeninpostitnotes.com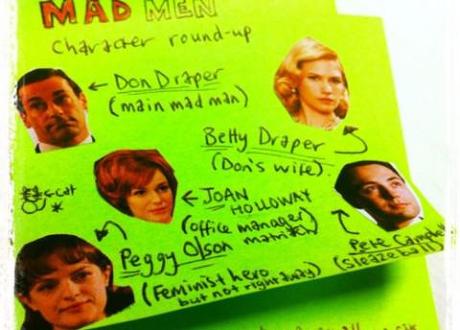 Mad Men characters in (very) brief. Photo credit: www.madmeninpostitnotes.com
More Scoped Out

The Daily Otter, for all your otterly needs that occur daily
David Mitchell looks like a koala – it's uncanny
Vodka! Russians!
A dead stuffed weasel in an apron