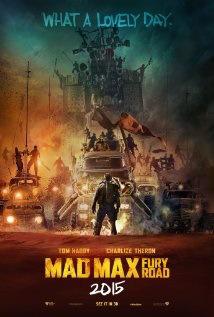 Director: George Miller
Writer: George Miller, Brendan McCarthy, Nick Lathouris (Screenplay)
Starring:  Tom Hardy, Charlize Theron, Nicholas Hoult, Hugh Keays-Byrne, Josh Helman, Nathan Jones, Zoe Kravitz, Rosie Huntington-Whiteley, Riley Keough
Plot: In a stark desert landscape where humanity is broken, two rebels just might be able to restore order: Max, a man of action and of few words, and Furiosa, a woman of action who is looking to make it back to her childhood homeland.
There may be spoilers the rest of the review
Verdict: Marvellously Mad Mental Max
Story: Mad Max: Fury Road starts by showing Max (Hardy) a broken man who travels alone through the dessert wasteland the world has become. He gets tracked down by savages who want to parade him around on their fancy cars. Immortan Joe (Keays-Byrne) keeps the water supplies strict while his best warriors go out in search of the next gas shipment. His warriors of choice include Imperator Furiosa (Theron), but Furiosa has other ideas taking the convoy into hostile territory taking of Joe's woman planning to take them to a safe place.
Joe sends out his troops to retrieve his property with Nux (Hoult) seeing this as a chance to prove himself to the leader, his car also gets a new ornament of Max. These actions instantly get us into a position where we have three different fighting sides all out for their own goals. It also shows us just what level of action we will be seeing through the film.
When the dust settles Mad somehow makes it out alive but attached to Nux where he finds Furiosa and the woman where they team up to get to safety as Mad sees this as his chance to make it out of his captivity. What follows is an all-out race to the safety zone for the one rig against countless followers.
Mad Max: Fury Road tears up the rulebook on sequel, reboots or remakes here by not focusing solely on the character we all know in Max whose name we don't even learn until very near the end of the film. The film mostly focuses on Furiosa and her mission where Max helps out. I am will to go far enough to say this isn't even really a Mad Max film this is an Imperator Furiosa film that Max is part of. As the story it would be fair to say the idea is very simple with the idea of trying to rescue a group slaves and making them free from their evil master. The story works because the film lets the action unfold with the whole film literally being a car chase going on for 2 hours. This really is how you make a popcorn action film with ease on the story side. (9/10)
Actor Review
Tom Hardy: Max is the lone warrior captured by the Warlords before being used as a hood ornament where he manages to escape teaming up with Furiosa to rescue the brides of Immortan Joe in the all action race across the wasteland. Tom does give a good performance but almost lets his character slip into the background too often. (7/10)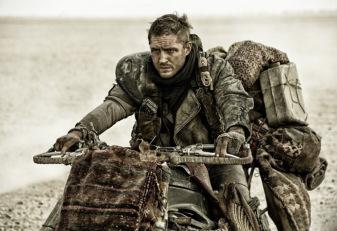 Charlize Theron: Imperator Furiosa is the lady freeing the brides of Immortan Joe but she finds herself outnumbered and out gunned before teaming up with Max and Nux to escape once and for all. Charlize gives a great performance becoming the dominate presence in every scene she is in. (9/10)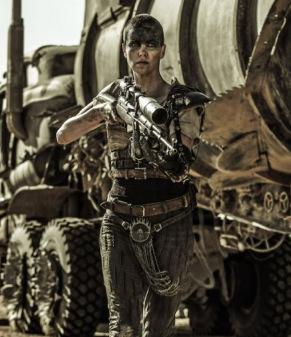 Nicholas Hoult: Nux is one of the follows who is always out to impress but when he finally starts getting noticed things go wrong leaving him outside the loop and teaming up to escape with Max. Nicholas continues to show he isn't afraid to take a chance on his role choices with a good performance as the deranged Nux. (7/10)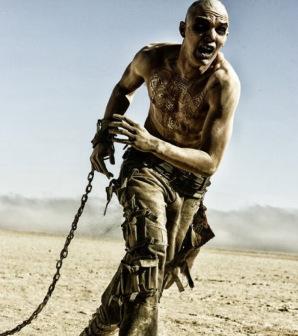 Hugh Keays-Byrne: Immortan Joe is the leader of the warlords who gets tricked into losing his people before setting out with all his men to bring them back from the people he believes betrayed him. Hugh makes the character feel like he is part of the world with ease because of his unique over the top cartoon like image. (7/10)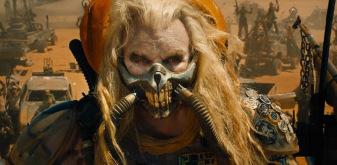 Support Cast: Mad Max: Fury Road has countless supporting characters we have the brides but most of all we have the seemingly endless amount of warriors trying to track them down who fill up the body count.
Director Review: George Miller – George brings his classic into the modern era with ease here making it one of the most enjoyable films of the year. (9/10)
Action: Mad Max: Fury Road could easily have given us the best action scenes of the year with the crazy mental car chases. (10/10)
Sci-Fi: Mad Max: Fury Road brings us into a very bleak future where we don't seem to have much hope but will always fight on. (9/10)
Thriller: Mad Max: Fury Road really keeps you guess because you just want to know what could possibly happen next. (9/10)
Settings: Mad Max: Fury Road puts us in the wasteland world where we have to see our character deal with the problems of that world. (10/10)
Special Effects: Mad Max: Fury Road uses brilliant mostly practical effects for the car chases but makes everything come off stunning on screen. (10/10)
Suggestion: Mad Max: Fury Road is simply put a must watch for all action movie fans, but anyone who is into serious films should really skip it. (Action Fans Must Watch)
Best Part: Endless car chases.
Worst Part: Not enough focus on Max.
Action Scene Of The Film: Most of the first hour is one action scene.
Believability: NO (0/10)
Chances of Tears: No (0/10)
Chances of Sequel: Could easily have another film in the series.
Post Credits Scene: No
Oscar Chances: Could easily get a few special effects nominations
Box Office: $50 Million Opening Weekend in US
Budget: $150 Million
Runtime: 2 Hours
Tagline: Only the mad survive
Trivia: Instead of the reboot being a remake of Mad Max (1979), revealing how Max Rockantasky became The Road Warrior, George Miller decided that the reboot will take place in the post-apocalyptic Australia, years after the new Max (Tom Hardy) lost his family, because he did not wish to do a remake or retell the story that had already been told and had wanted to update the universe and the wasteland and wanted new moviegoers to remember Max as a man with nothing to lose after losing his family.
Overall: Mad Max is brilliant action pack car flying crazy film that will leave you saying one word 'Wow'
Rating