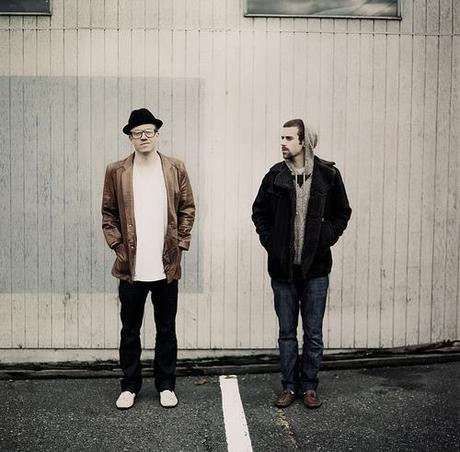 [Image from stupiddope.com]
Macklemore and Ryan Lewis are a collaborative team out of Washington state that have been working together since 2009. Together, they have released two EPs (The VS. EP and Redux) and the debut album, "The Heist". They have been described by some as a "conscious" rap effort, but Macklemore has dismissed those claims in lyrics, saying that he only raps about his reality.
Lewis met Macklemore after becoming a professional photographer and taking pictures at his shows in 2006. The two became friends, and eventually began collaborating after his release, "Instrumentals", in 2009.
Macklemore, real name Ben Haggerty, has been at it since 2000, releasing EPs and tracks independently on the internet, and gaining a significant online fanbase. His debut album, "The Heist", was released through an indie record label, and contained the infectious hit, "Thrift Shop", as well as "Can't Hold Us" (currently used in the Microsoft commercials for their new email layout), and "Same Love".
And even though Haggerty remains unsigned to a major record label, The Heist skyrocketed to the #1 position on US iTunes within hours of release and debuted as #2 on the US Billboard charts.
Fastforward to 2013, and the two are selling out shows and performing at the Roots Picnic, Bonnaroo, SXSW, and other major events this year.
As time passes, it seems that Haggerty and Lewis only get bigger and bigger.
"The Heist" is available on iTunes. Follow @Macklemore and @RyanLewis on Twitter.
Listen to "Can't Hold Us" ft. Ray Dalton: