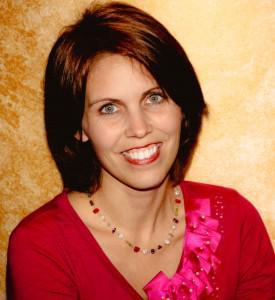 The website for Mackinac Island, Michigan, contains this fun question: "Is romance in your soul?"
On this small island nestled in Lake Huron in Michigan's Upper Peninsula, you can step back in time and tap into a slower pace that allows your inner romantic to escape. The island has the magical quality that I love for a book setting. Even though A Wedding Transpires on Mackinac Island is a contemporary novel, the moment you set foot on the island you sense an escape in the making.
It doesn't take many moments on the ferry that transports you to the island to recognize that Mackinac is special. If you arrive from the St. Ignace's port, one of the first places you'll see as you approach is the Grand Hotel. This year the stately hotel is celebrating its 125th anniversary. If you've never been, it's an experience. After 6:30 you must be dressed for the evening…even if you're on the verandah. If you don't want that level of elegance and expense, then be sure to check out the numerous B&Bs. We've stayed at Haans 1830 Inn and loved the experience. A B&B can be more intimate and private and can afford more space that the Grand, but there is an air of romance and elegance that pervades the Grand from the red geraniums and sunny awnings to the incredibly dinner menu.
But there's so much more than wonderful places to stay. Mackinac Island transports visitors back to a time that is slower-paced. Travel is by horse drawn carriage (what's more romantic!), bike (a bike for two sounds pretty romantic to me) or by foot (stroll quaint streets? Sign me up!). While each of these has charm and appeal, the reality that peace permeates your time on the island because something key is missing. The noise of cars and the requirement to rush around.
The island is distinctive, too. The scent of fudge permeates the air. Fort Mackinac dominates part of the harbor view. And the sound of hoses hooves provides a soothing backdrop.
In my mind Mackinac is a perfect place to escape for a long weekend. It's fun with children, but would be even better alone with the love of your life.  And if you can't make the trip, then slip away in the pages of A Wedding Transpires on Mackinac Island.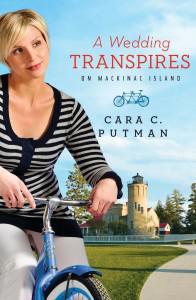 A Wedding Transpires on Mackinac Island.
Attorney Alanna Stone vowed long ago to avoid Mackinac Island. Although it may seem the perfect place to heal, for Alanna it holds too many memories of a painful past.
But an exhausting high profile case and an urgent plea from her parents have brought Alanna home. Moving into the house next to Jonathan Covington doesn't help her. Jonathan may have been her first love, but he was also her first lesson in betrayal. Now Alanna must protect her privacy and her heart. Then Secrets and a murder intersect, and she's thrust into controversy again as tragedy turns public opinion against her and potentially her family.
For years, Jonathan has stubbornly resisted the urging of his family and friends to date, believing he's already found the perfect woman. With Alanna's return, he begins to wonder if he's waited too long for someone who isn't the right one after all.
Visit Cara Putman:
Website: http://www.caraputman.com
Blog: http://blog.caraputman.com
Facebook: http://www.facebook.com/caraputman
Twitter: http://www.twitter.com/cara_putman
Pinterest: http://www.pinterest.com/caraputman