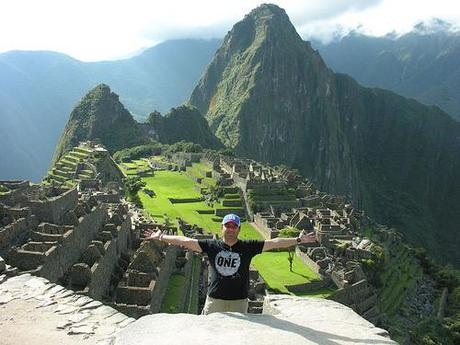 Have you heard of Machu Picchu? If not, you've probably never heard of Peru, or South America! Machu Picchu is a famous Inca Citadel located in the Andes mountains of Peru.
It is a destination that attracts hundreds of thousands of tourists a year on Peru vacations. Here are five reasons why you should follow in their footsteps and go and see Machu Picchu for yourself.
One of the 7 wonders of the world
In 2007, Machu Picchu was voted one of the new 'Seven Wonders Of The World' in a worldwide internet poll involving millions of people. Other sites included the Taj Mahal in India, Chichen Itza in Mexico, the Colosseum in Italy and the Great Wall of China in…China.
If there was ever a place to see before you die, Machu Picchu is globally recognized as one of your best options.
An incredible setting
2,430 meters above sea level on a mountain ridge in cloud forest, Machu Picchu was hard to find and was never discovered by the Spanish conquistadors. Despite improved access for the high numbers of tourists, visitors can still get a sense of the remoteness of the site.
Visitors to the site can stare down over dizzying drops to the Urubamba river that churns through a deep valley surrounding the site. Peaks rise up on all sides, covered in thick vegetation. There is no substitute for visiting Machu Picchu and getting a true sense of what it must have been like for the Inca inhabitants hundreds of years ago.
Adventurous access – the Inca Trail
Machu Picchu isn't just a site, it is a destination. For travelers with a sense of adventure and a desire to test their legs, Machu Picchu can be accessed by a 3 or 4 day trek along a section of the ancient Inca highway known as the Inca Trail.
The route passes through cloud forest and Andean tundra, climbing over 4000 meters on mountain passes in full view of snow-capped peaks. It is impressive, which is why it books out quickly – if you're interested, get in touch with a tour operator at least 3 months in advance to reserve your space.
See it while it is still around
On the World Monuments Fund 2008 list of the 100 Most Endangered Sites, Machu Picchu showed up. With the number of annual visitors in the order of hundreds of thousands, the site is degrading under the physical effects of so many tourists.
Geological surveys on the site have revealed that certain areas are in danger of collapsing – if you want to visit one of the most iconic sites on the planet, you may not have much time left.
See the classic photo for yourself
Almost everyone has seen the famous photo of Machu Picchu – the Inca ruins perched on top of a mountain ridge with the impressive steep slopes of Huayna Picchu mountain in the background.
However, no photo can give you the full impression of the site. The only way you'll ever appreciate the majesty of Machu Picchu is to visit it for yourself!
Have you been to Machu Picchu? What did you think?
Author: Gary Sargent – Escaped to Peru / Escaped to Latin America