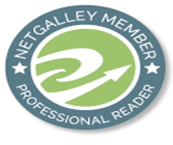 He's the best cop they've got.
When a drug bust turns into a bloodbath it's up to Inspector Macbeth and his team to clean up the mess.
He's also an ex-drug addict with a troubled past.
He's rewarded for his success. Power. Money. Respect. They're all within reach.
But a man like him won't get to the top.
Plagued by hallucinations and paranoia, Macbeth starts to unravel. He's convinced he won't get what is rightfully his.
Unless he kills for it.
***
[THE SHINY RAINDROP FELL FROM the sky, through the darkness, towards the shivering lights of the port below]
***
(Vintage, 20 September 2018 ebook, 624 pages, ARC from publisher via NetGalley and voluntarily reviewed)
***
***
I really enjoyed Macbeth. I enjoy original takes or alternative version of well-known stories so I was eager to see what Nesbø did Shakespeare. My confession: I've never read the original Macbeth so have no idea how this book compares. I just found this an enjoyable, fast paced thriller. The book is set in the 1970's. The characters are fantastic, flesh out and so real they almost walk off the page. Macbeth is a fantastic leading man. I thoroughly enjoyed reading about his gradual descent into paranoia and madness. This is very well written. Macbeth's lover, Lady offers an interesting and sinister layer to it all. Macbeth is well worth a read.