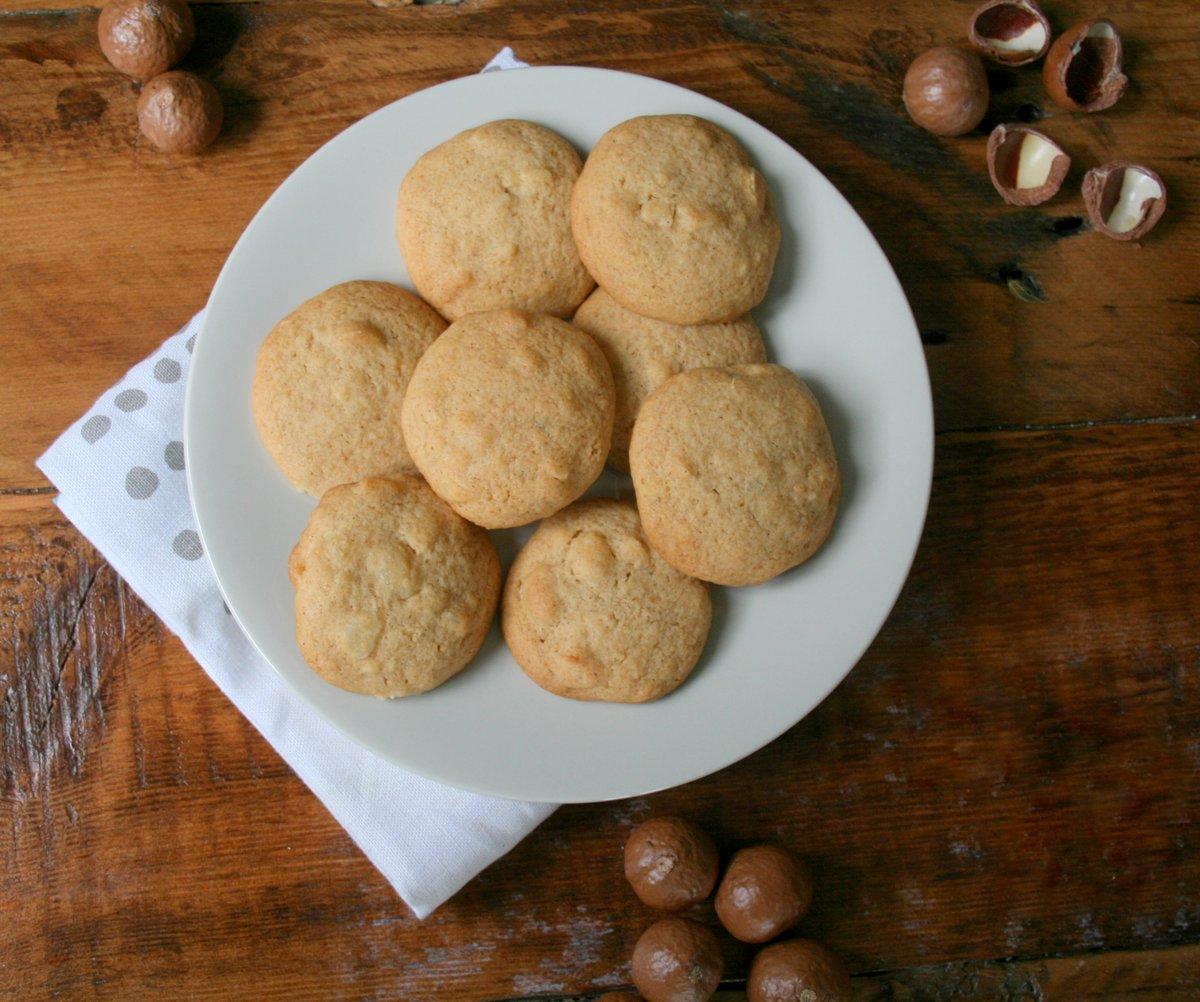 I was inspired to put this recipe together after receiving two bags of fresh macadamia nuts from a lovely friend. She is lucky enough to have a tree in her garden and harvests nuts every year. And they are so delicious - I think I'll have set up a standing order!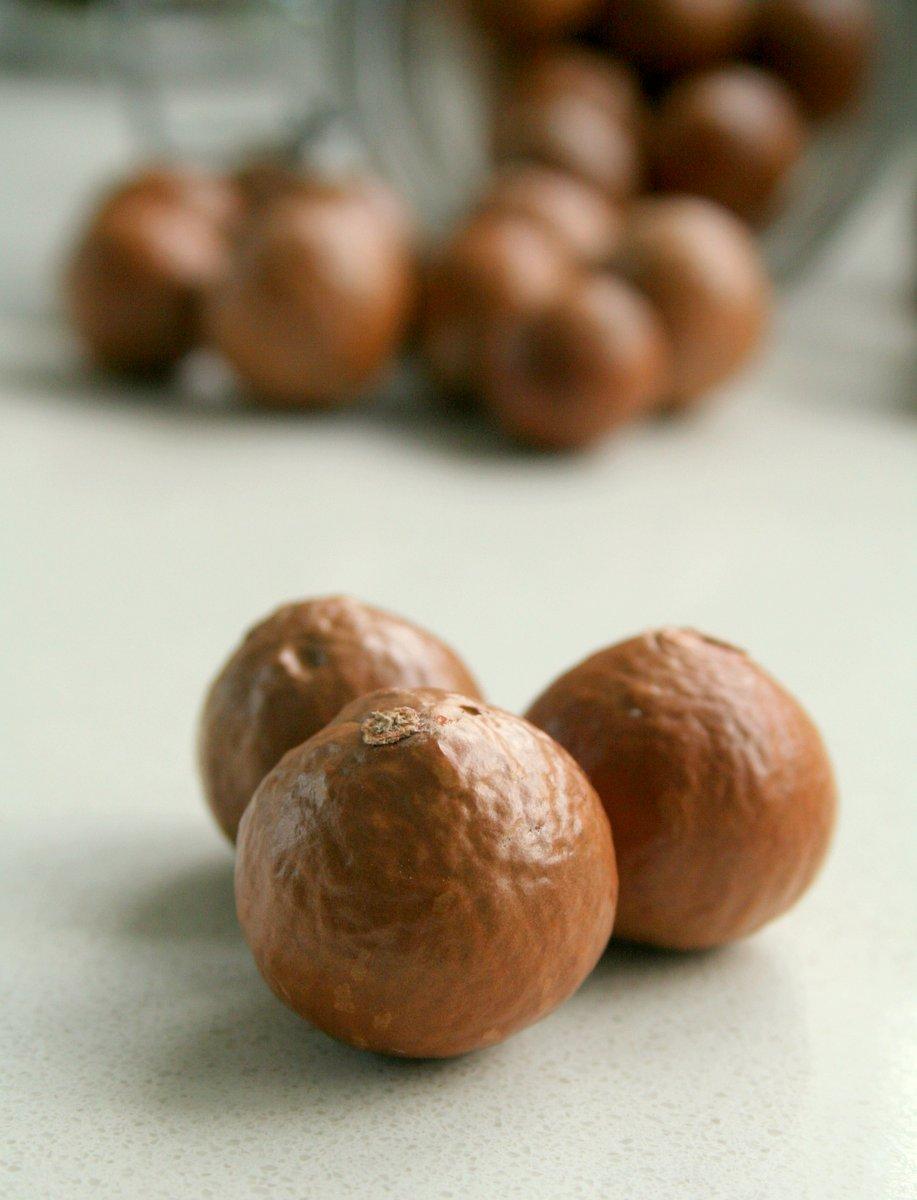 The macadamia is ... er.. a very, very tough nut to crack, (quite literally) and I soon realised that my good old nutcracker wasn't up to the task. Picture macadamia nuts ricocheting off the kitchen counters and walls! But I didn't give up there, and with what I have subsequently learnt is called a "G clamp" in hand I tackled the bag again and was rewarded with a pile of perfect, scrumptious nuts. Look at me all handy and stuff! 
If you can restrain yourself from munching all the raw macadamias and spare enough of them for this recipe I'm sure you won't be disappointed. I have used the creaming method  for these biscuits - super quick and simple. Your mouth will be watering soon after you pop these delights into the oven, the aroma reminded me so much of fresh nougat I wanted it to linger in my kitchen all day! In fact, the combination of honey and creamy macadamia nuts does give these biscuits a nougat-like flavor. Very, very moreish indeed. You have been warned.With another bag of nuts still sitting in my pantry cupboard I have a few more recipe ideas up my sleeve which I can't wait to try. In the meantime I'd love to hear about your favorite nutty recipes! Remember, you can also get in touch on Facebook and Twitter.
_______________________
MAC
ADAMIA & HONEY BISCUITS
Makes 32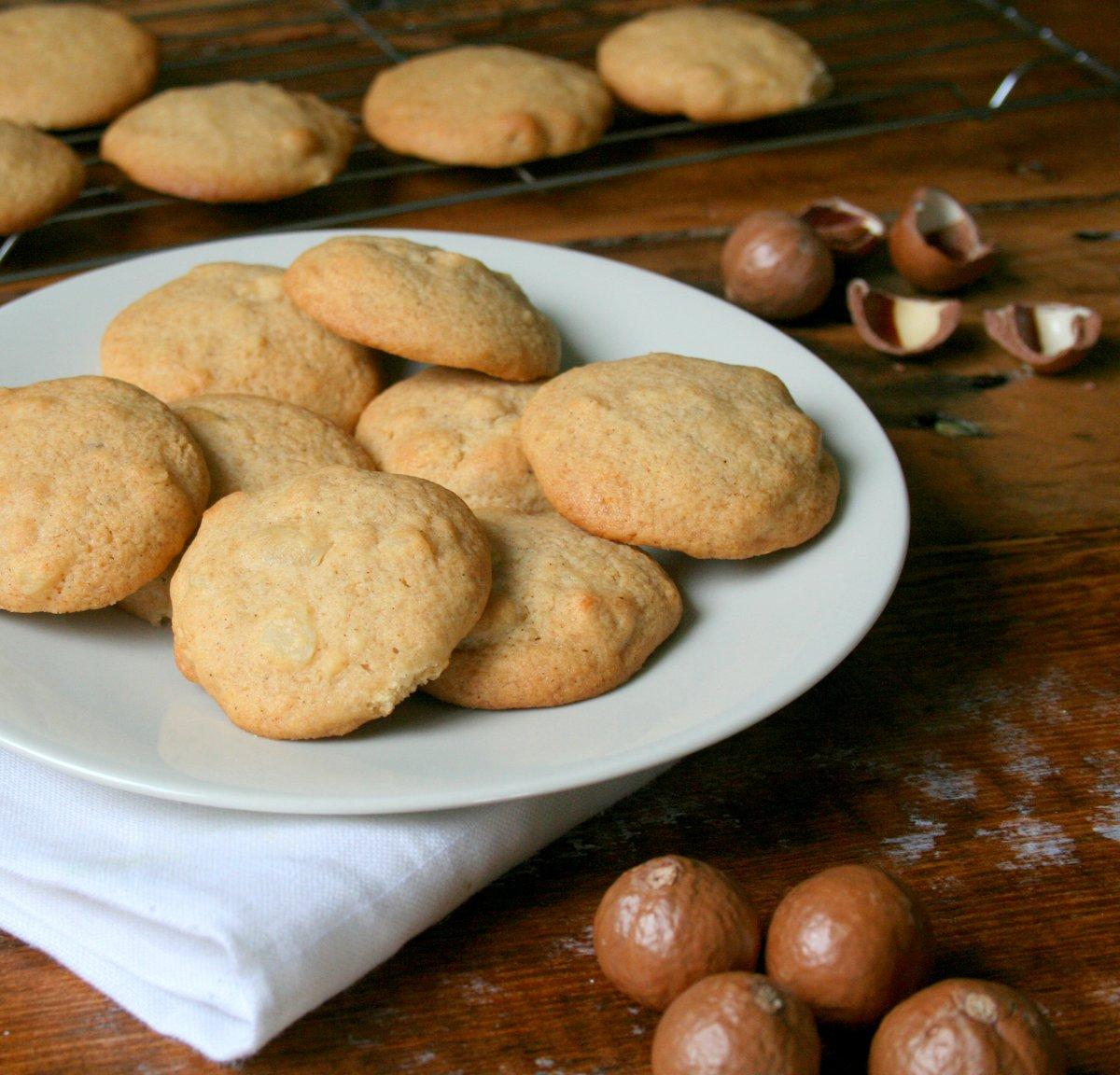 150g butter
1 cup castor sugar
2 large eggs
3 tablespoons runny honey
1 teaspoon vanilla extract
2 cups flour
1 teaspoon ground cinnamon
1/2 teaspoon baking powder
120g macadamia nuts, roughly chopped
Step 1.) Preheat your oven to
17
0
°C
 and line a baking tray with greaseproof paper.
Step 2.) Place the butter and castor sugar in a bowl and cream together until fluffy and pale.Step 3.) Add the eggs, honey and vanilla extract and mix until everything is combined.Step 4.) Combine the flour, cinnamon, baking powder and macadamia nuts in a bowl, then add to the butter mixture and mix in well.Step 5.) Wet your hands slightly before rolling the dough into walnut sized balls. Arrange these on the baking tray, allowing space for the biscuits to spread. Use the palm of your hand to flatten the balls slightly.Step 6.) Bake the biscuits for 10 minutes, then turn the tray in the oven and bake for a further 8 minutes, or until the biscuits are golden.Step 7.) Transfer the biscuits to a cooling rack and allow to cool before serving.