Hi Huneybees,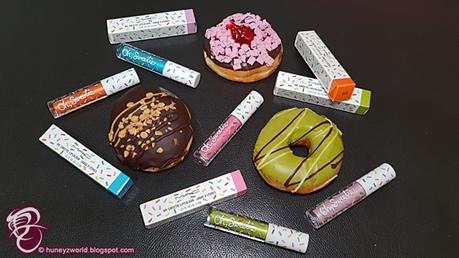 Oh, Sweetie
! An affectionate name for M.A.C's latest collection of Lip Glosses, that are not only named after different desserts, they smell just like those sweet treats too! The 15 piece collection is 
headed up by model and influencer 
Caroline Daur
 and they are not to be missed, especially for those who have a
sweet tooth
.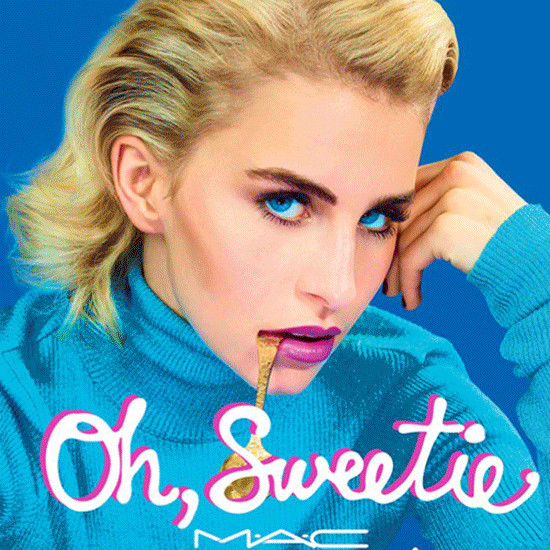 With names like Funfetti Cake, Sugar Cookies, Banana Muffins, Coconut Macaron, 
Death by Chocolate and Purple Panna Cotta, this collection is super fun and colourful to have and great for this Spring.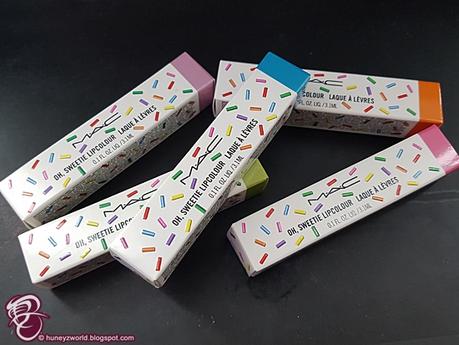 The rainbow confetti packaging are so lovely to look at, brightening my dresser and even brightens my day! For those who are always in nude or natural eye makeup, pairing these colours with your OOTD will definitely make your photos pop!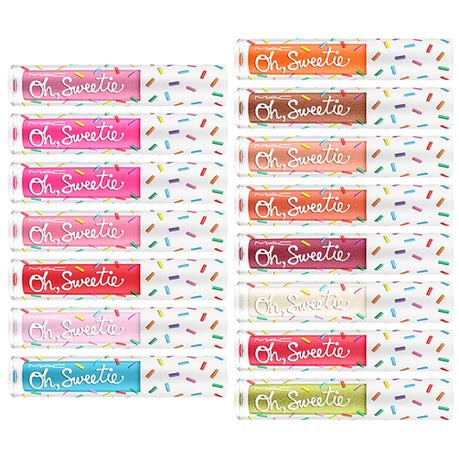 The lip glosses have a sheen of iridescence in them and the texture is creamy like mousse and opaque. They are not like the usual M.A.C Lipglasses that are just a sheer top coat and are not drying like those velvet lipsticks. Some of the colours do require a few swipes to get its full intensity, but what's fun is that you can mix them up, especially with the unconventional colours, to create new shades and even new flavours!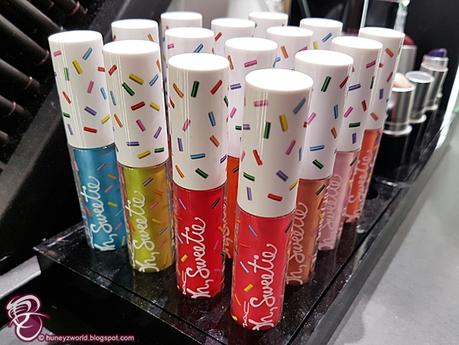 The Oh, Sweetie Lip Glosses are surprising long-wearing, yet not drying to the lips. They do leave some marks when drinking or kissing but there's still a stain of the colours left. It does take abit of effort to remove the lip glosses, you might need a dedicated lip makeup remover to do the job. Below is a first impression and review of the collection, alongside with the swatches of all 15 shades.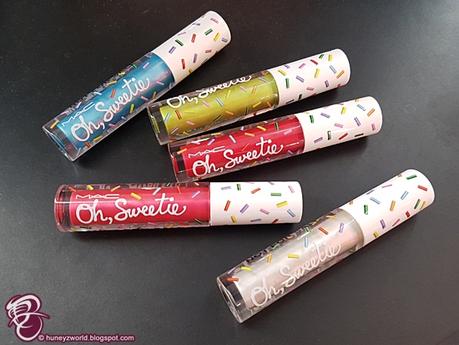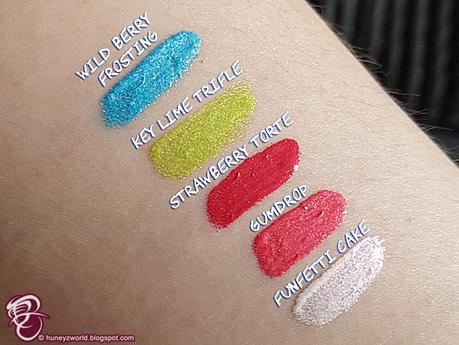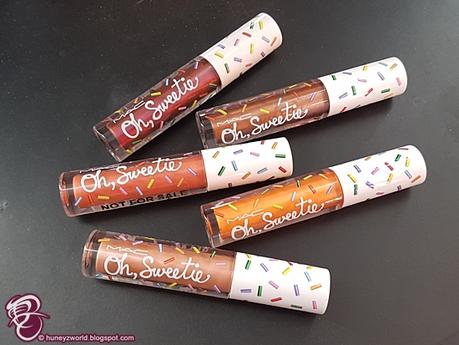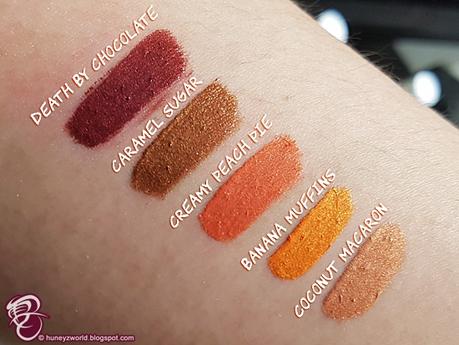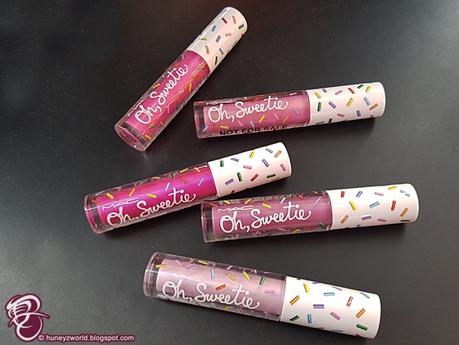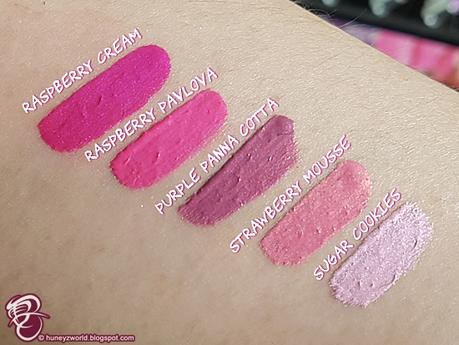 The M.A.C Oh, Sweetie collection is already out in all M.A.C counters islandwide, retailing at SGD33 each. Have fun shopping and do share your photos ~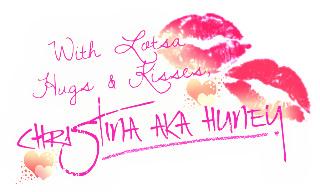 Don't forget to stay tuned to my blog / like my blog's Facebook page / follow me @huney_84 on Twitter & Instagram  for the latest updates!http://www.huneyzworld.blogspot.com