This is a post for the ladies!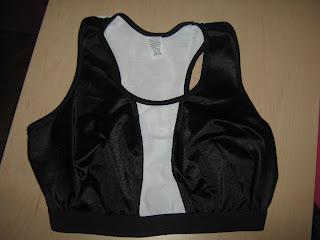 Front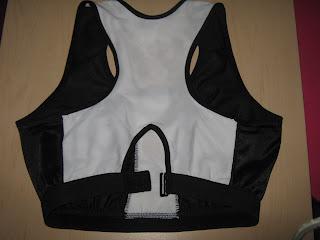 Back
I am a pretty active person, 4 nights a week I have Tae Kwon Do for an hour, and I also like to run or do exercise videos. When I'm exercising I usually have to wear two 'sports bras' because I could never find one that works well enough to feel comfortable. Of course, wearing two sports bras isn't comfortable and I still didn't feel 'secure'! I often end up with sore shoulders. I have never found a sports bra that works for the larger chested ladies... Until now!
I cannot tell you how excited I was to try out this
Lynx sports bra
. As soon as I received package I ripped it open and immediately tried it on. So far so good, it was comfy, and I felt secure! So I gave it a test - 10 jumping jacks! It passed that test and I was IMPRESSED! I had Tae Kwon Do that night, and if you have never been to a class, there's a lot of jumping, moving, kicking, punching. The whole hour I am there I am moving. This bra passed all my expectations. I was comfortable and didn't feel self conscious about the 'bounce' factor, and it was a lot cooler then sweating in two thick bras.
Lynx sports bras and tanks were designed with larger chested ladies in mind, and offer bras up it a J cup! They are breathable, fast drying, comfortable and most importantly give amazing support and control! You must measure your self around the rib cage and around your full bust to make sure you have the right size. I only wish I had found the
Lynx Sportsbras
sooner!
*I was sent product in exchange for an honest review, all opinions stated above are 100% my own.*