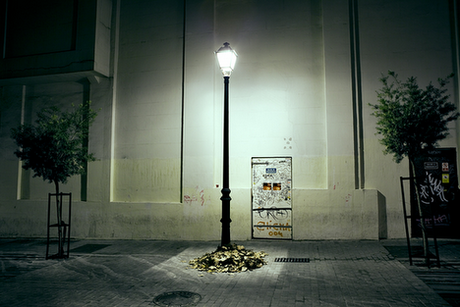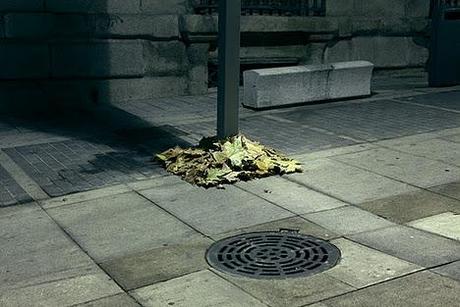 Spanish artist's Luzinterruptus sent us an email with images of their latest intervention in Madrid "Deciduous Lampposts", which is their personal tribute to the autumn that has gone by.
"We love this season, which fills the streets with dry leaves covering the cold asphalt in wonderful orange tones. 
But there are streets in Madrid to which, unfortunately, autumn never arrives, they are deprived, with only perrenial leaves, which makes strolling in them like entering into an area with no climatic or seasonal references. In these harsh gray streets we wanted to carry out our installation Deciduous Lampposts."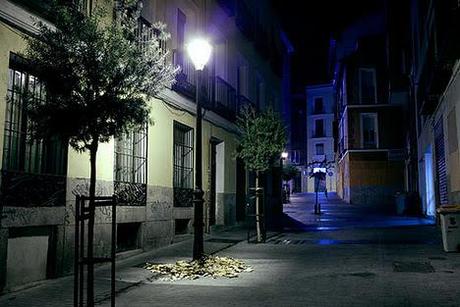 More info about this and their other interventions can be found over on their
website.
Images ©
Gustavo Sanabria.