Have you ever bought a pair of inexpensive slippers only to find they don't last long? Or they don't quite fit or feel flimsy? I have purchased a fair few pairs and find if you want quality on your feet when at home then it's worth paying for a better fair.
I am very pleased with my new sheepskin slippers from a company called Moorlands of Glastonbury. Moorlands have been around since 1870 and specialise in sheepskin slippers and boots for both men and women.
Being made from sheepskin, you will obviously pay a bit more for footwear here than you perhaps would on the high street or supermarket but that's because the footwear is much better quality and will last longer.
I was able to choose my own pair of slippers and went for a pair of sheepskin seaforth slippers.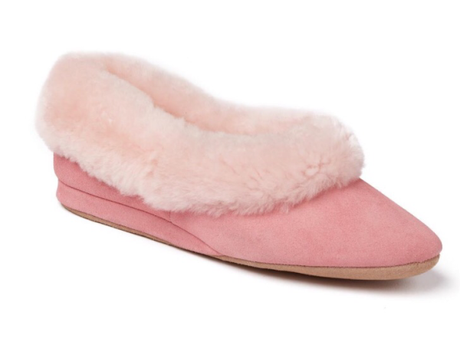 These are available in a choice of four colours, I have rose and sizes 3-8. The slippers look much better when they arrive than in the picture. They arrive boxed and individually wrapped in moorlands shoe bags.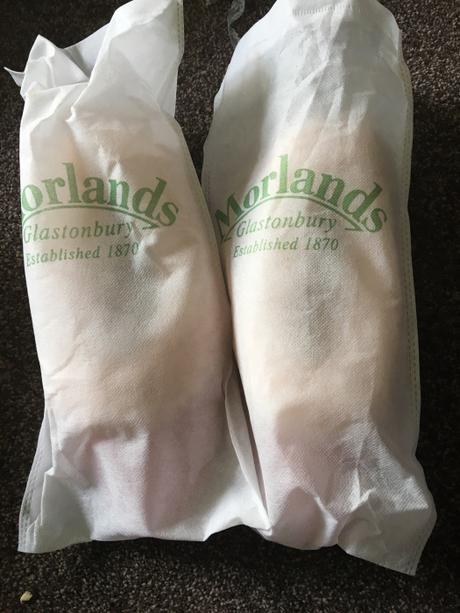 It's the first time I have had shoes or slippers arrive like this and it just adds a special touch to it all.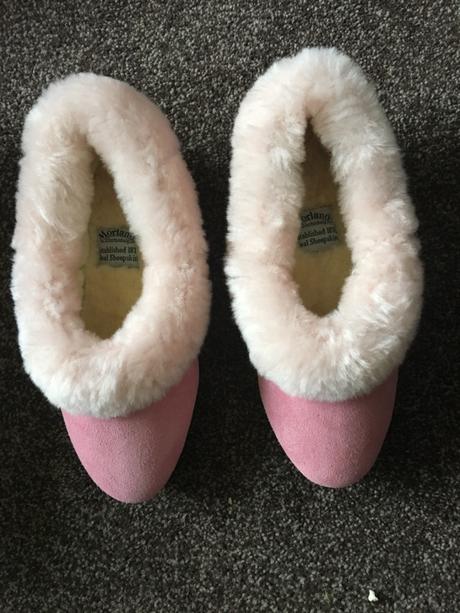 These fluffy slippers look so warm and inviting almost like they are shouting out for my feet to go in them. The fluffiness does not stop at the rim either as they are soft and fluffy all the way through giving tired feet some pure relaxing comfort.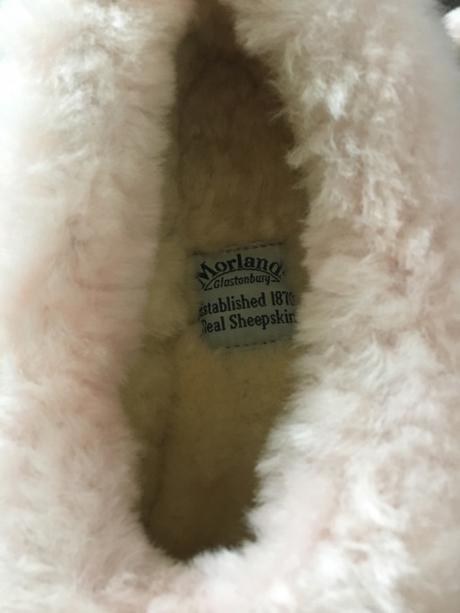 They are very comfy to wear and true to size. I'm a size 5 and these fit snuggly. I don't really like slippers with the open backs as they tend to slip off. I prefer this style so my whole foot is kept nice and warm.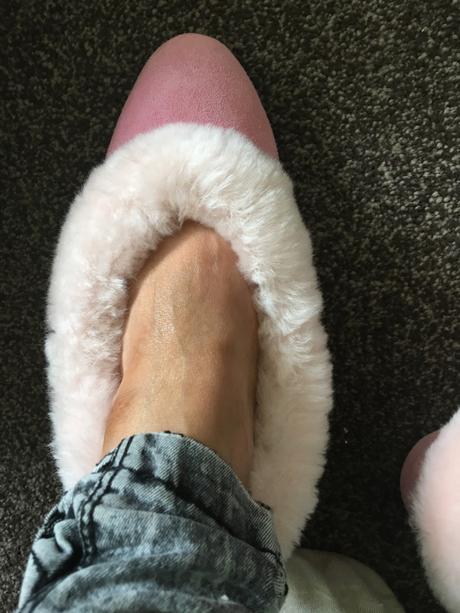 A pair of seaforth slippers will cost you £64.00 which to many will seem like a high price for a pair of slippers. The higher prices reflect the products quality. Sheepskin is a natural insulator and believe me these keep my feet warm, the sheepskin process means that feet are cushioned and cradled to provide ultimate comfort and these have to be the comfiest pair I have ever owned.