How about staying in a Luxury Presidential Apartment in Kensington?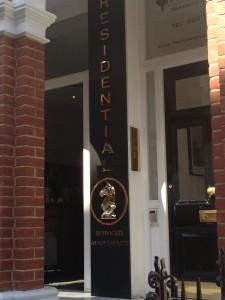 The front
Today I had the pleasure of being shown around a selection of luxury rooms and serviced appartments in Barkstan Gardens, Kensington, London, They are situated a few minutes walk away from busy Earls Court Station. I was surprised how easy they were to find in fact, literally cross the packed Earls Court road and in no time at all you are arriving. I traveled from Hampton Court and the journey via the District line from Wimbledon took less than an hour door to door. The first thing that struck me was how quiet and convenient it was – being so close to the tube station is a massive advantage. Earls court might not be your obvious choice of London accommodation but has a lot to offer in terms of communications getting away from the hustle and bustle of the city.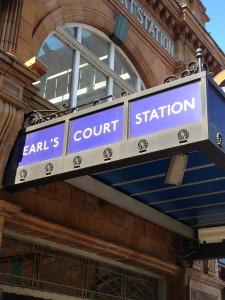 About 5 minutes walk from here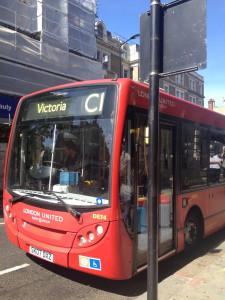 Excellent communications near Earls Court Station
The luxury London accommodation is in the Royal Borough of Kensington and Chelsea and part of the Presidential Serviced Apartments collection.
As I walked into the doorway the first thing that struck me was the deep pile carpet. I felt like taking of my shoes and socks immediately.
You walk almost immediately into a reception area not unlike you would find in a small boutique hotel. There are seats for waiting, a large television showing the UK news and a selection of leaflets advertising all the best of London and the UK as seen from a coach. One leaflet that struck me was "Bath, Stonehenge, Winsor and complementary pub lunch". This seemed like a tall order, I certainly wouldn't visit Windsor and Bath in the same 24 hours. As I was waiting fresh flowers were being delivered for the reception area which looked beautiful.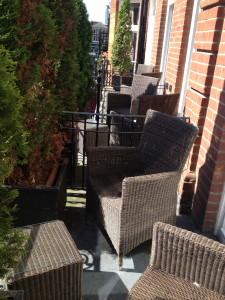 How about a drink on the balcony?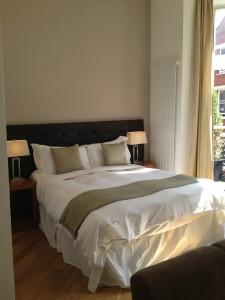 Imagine sinking into this bed after a fun evening in the big smoke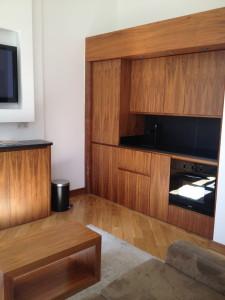 The kitchen workspace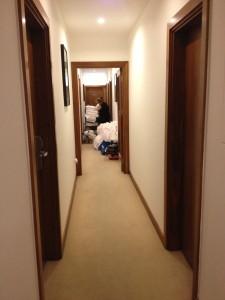 Is my room being cleaned at the end of the corridor?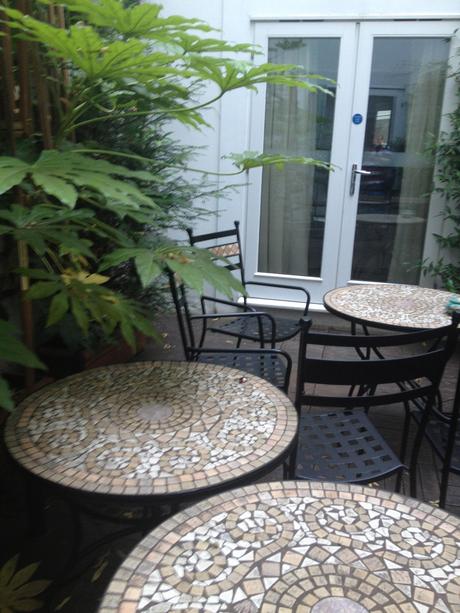 Basement courtyards – no one knows I'm here !
A friendly lady enthusiastically showed me the apartments. She had worked there for the company for two years and was happy.
The rooms and suites I saw were very pleasant indeed and far better than any London hotel accommodation I have personally seen or have stayed in. They really suit people who want to be self contained. You could however be a bit lonely here on your own. The rooms contain a small kitchen area completed with cooker and microwave and a good amount of food preparation space. They have a washer machine to avoid the need for worrying about that small tube of travel wash that seems to last for ever.
The beds look comfortable and the rooms I saw had either a balcony you could walk out onto with tables of chairs or small courtyard – some of these courtyards were shared and personally I would want a private one. Imagine looking forward to relaxing and having to socialise to an unknown.
The bathrooms were spacious (however they did vary and I have seen bigger) and equitted with bath, shower and the usual row of lotions and potions position near the sink. The rooms themselves seemed to dwarf to bathrooms.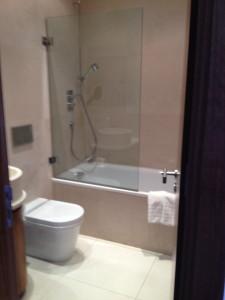 The bathroom of a typical room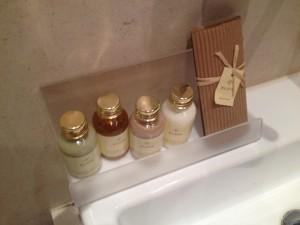 Lotions and Potions on the sink
From the outside of the property you wouldn't guess there is so much luxury going on inside. There are 52 rooms (of all different sizes and amenities – make sure you know all the different options when you book). The corridors are small but interesting. The rooms are located on four floors – upper floor rooms having a balcony and downstairs rooms having a courtyard.
The reception is very friendly and will arrange anything you want from a taxi to the Heathrow to food being delivered to your suite door for you to cook. To be honest there is a Marks and Spencer's less than 5 minutes walk away and this will more than provide for your gastronomic needs. No breaksfast is served in a hotel sense in a dining room but breakfast can be brought to your door. I assume this is uncooked and you cook it yourself.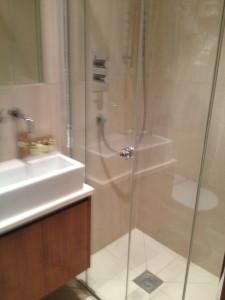 A good quality and spacious shower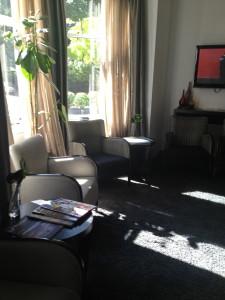 The reception area
The property is situated on Barkstan gardens. This is quadrangle of properties ranging from expensive residential homes, hotels and a hostel ( I noticed). The gardens themselves in the middle of the quadrangle is locked and can be opened by residents. It would be worth asking if guests have use of these gardens as they look beautiful.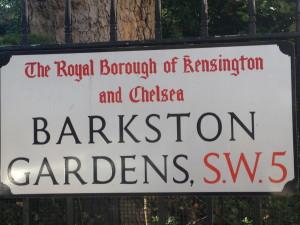 I'm here!!
In summary
This accommodation is a touch of luxury not far from Central London. The rooms and suites have a modern feel and are designed to be self contained. The rooms I saw slept three. The courtyards and balconies for me are the real selling point. What could ne nicer than sharing a bottle of prossecco on evening just before jumping in the tube into Central London to see a show. The bathrooms are a little small but not that important given the fantastic location and facilties in the apartments.
5 things to do today if you are staying at Presidential Serviced Apartments.
1. Buy an expensive bottle of wine and enjoy it on the balcony of your room. If you have a courtyard basement room then equally as nice.
2. Take a short walk to Marks and Spencers and buy in some top quality food. Make yourself a meal better than any restaurant can offer.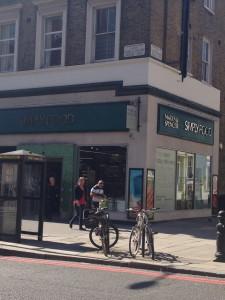 Stock up at Marks and Spencer's for food
3. Walk to the end of the road and have a pint in the Blackbird Pub.
4. Watch a DVD using your room DVD room. Lie in bed and get involved in the movie.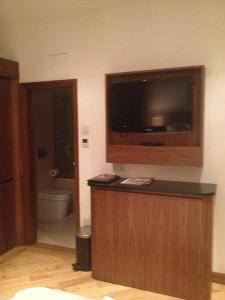 Large television to watch movies
5. At the end of your stay do some washing so you don't have to when you get back.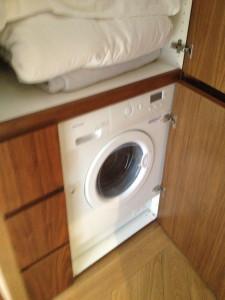 Time for washing
and one extra…………..
make full use of the reception as they will serve you your every need.
If you have a property or hotel you want me to review then please drop me a line at [email protected] or fill out the contact form.
David Ridings