Not the one saying 'rich' - it is much better to describe it as
luxury that makes use of great design and great quality materials for perfect function.
That is my idea of
luxury in interior design. 
Have a look at some examples and get inspired! The first one is my idea of a
perfect kitchen island
: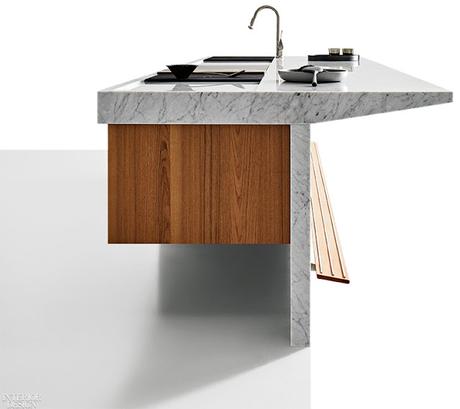 Lignum et Lapis by Arclinea, design Antonio Citterio
"Dubbed a "kitchen sculpture," Lignum et Lapis is a refined mixed-media island with teak drawer fronts and side panels topped by a hefty Carrara marble slab. At 161 by 51 nches, the cantilevered countertop is expansive enough to offer bar seating (with footrest) for guests on one side and, on the other, a chef-worthy work surface with a walnut chopping board, a flush-mounted induction hob, and a deep stainless-steel sink and drip guard." source: 

interiordesign.net
And especially that: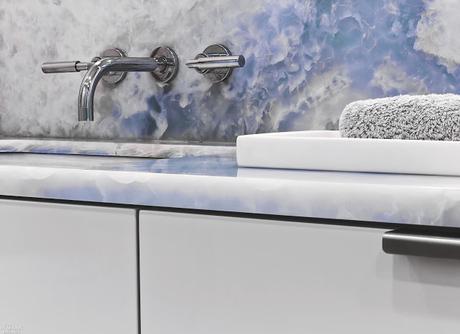 Harry Heissmann's Master Suite for a NYC Town House, Photography by Eric Laignel, source: interiordesign.net
Onix! This is one of the most beautiful natural stones that you can choose for your interior design project! It is slightly transparent and this gives a certain depth to its look. Can you see how it resembles here a bautiful cloudy sky?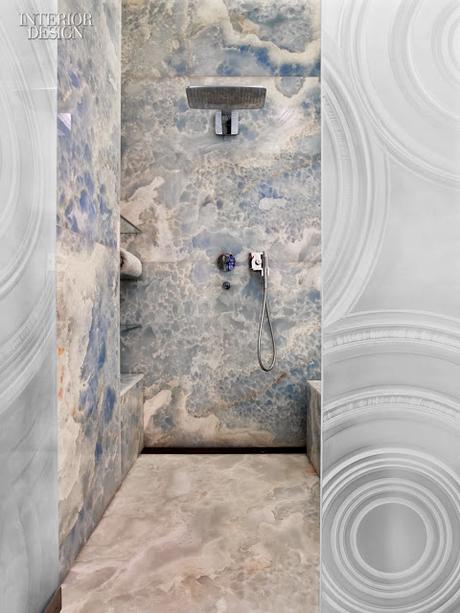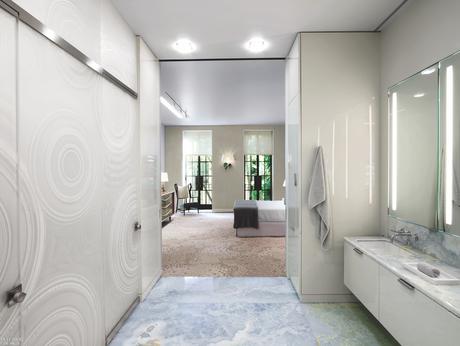 From your bedroom you enter directly into your bathroom in the clouds!
And made to order especially for your home - that is the design you can call a luxury design! We can see an example in the same home - 
closets' custom sliding doors: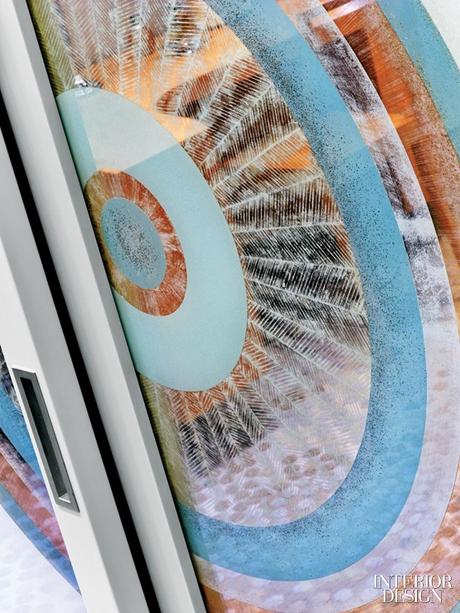 tempered glass gilded and painted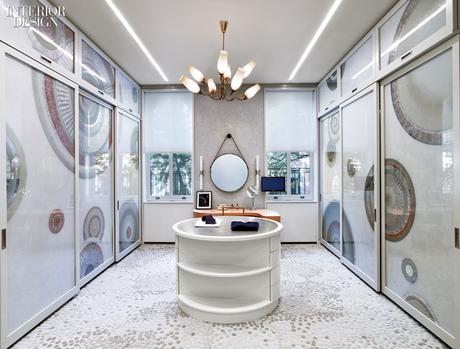 On a smaller scale we can have a luxury interior design, too - even if you have a small apartment, you can use some distinctive elements from the interior to make it special. Like the coloured glass door that we used in
this kitchen
I did for my clients: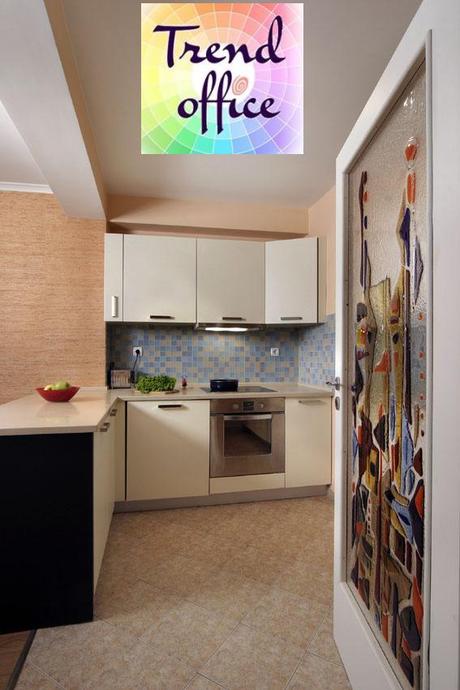 or this special cupboard: