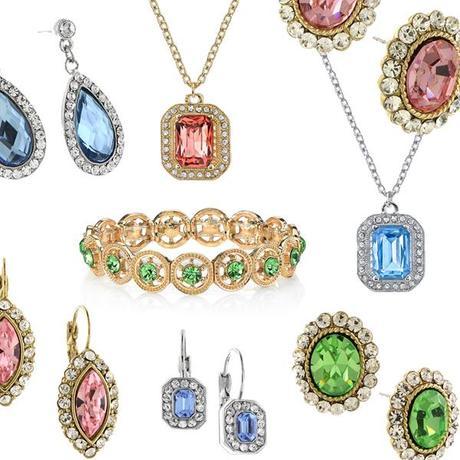 Luxe Pastels Collection
If you love pastels, you're going to love this season, because it's all about them. Think creamy colors like periwinkle, mint green, dusty yellow and orange sorbet! For those who love color but have an aversion to being too flashy or sticking out like a sore thumb, this is the perfect solution.
1928 created a collection that captures the look and feel of fine jewelry without it costing an arm and a leg. Using luxe-cut glass crystals, the jewelry is meant to turn heads…but in a subtle and charming way—which also makes it ideal for bridesmaids!
{Click above to see the whole collection}