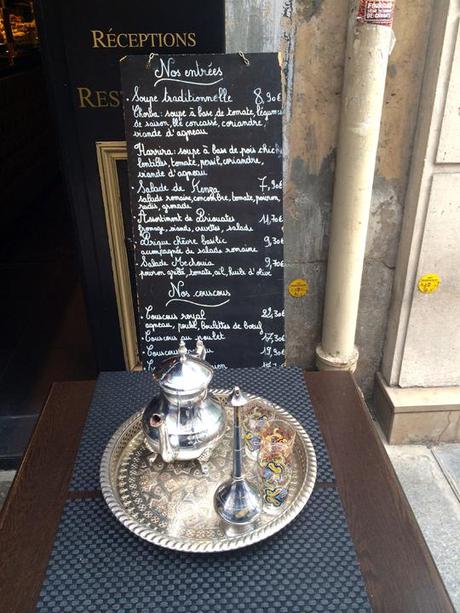 Lynn wasn't available this month, so I flew solo on this one.
I used to pass La Bague de Kenza, an outpost of the legendary Middle Eastern pastry shop on the rue Saint Honore when I used to go to the Club Med Gym across the street. I would ogle at the dazzling array of inviting pastries in the window but rarely bought any because I had just worked out. I passed it recently and discovered they had a full mid-East food menu and a three-course lunch for 18 euros. The menu looked appetizing and it included one of their delectable pastries, so I was sold.
The front of the shop is for take out food and pastries and that's where I ordered my lunch. They kindly took my order and invited me to sit either outside or in the rear dining area. It was a cold day and I sat in the small, inside dining area decorated with warm jewel toned, patterned chairs and pillows.
First up was chopped eggplant and red peppers served chilled in a pool of olive oil. It had a fresh taste to it but was a little too bland. A bit of salt went a long way and livened the dish up. Next, a terracotta tagine embossed with a pretty decoration with steam coming out of the top was placed on the table. The waitress took the cover off and the still boiling tagine of chicken, lemon confit, green olives, and potatoes smelled divine. I was in such a hurry to eat it I burnt my tongue twice and then patiently waited for it to cool down. (I made the mistake of going when I was super hungry.) It was one of the better tagines I've had in a long time, with moist, tender chicken, intensely flavored olives, and wonderful bitter taste of the lemon. Instead of pita bread, I soaked up the tagine juices with thick tasty semolina bread.  
Now I was more than ready for my pastry and I thought I would have a hard time choosing from the overwhelming selection. It turns out I was only able to choose from a section with limited to five pastries, which was a good thing, otherwise I would have been there all day trying to decide which one. A pastry looking like a cross between an éclair and a hotdog made with pistachios and honey was served on a bent square clear glass. I have never been a huge fan of mid-east pastries because most of the time it's loaded with too much honey, which makes them sticky and overly sweet. It was delicious and although it was still sticky, more importantly it wasn't overly sweet and I can appreciate the taste of the pistachios.
The service was friendly but a little on the slow side considering it was lunchtime and I had an appointment.
For the appetizer you could also have a goat cheese log or traditional Algerian soup, but they were out of soup that day, and for the plat you could have a vegetarian tagine or kefta tagine, with ground beef topped with fried eggs.
La Bague de Kenza
136 rue Saint Honore, 75001
Metro: Louvre Rivoli
The 18-euro three-course menu is served Monday to Friday till 3:30PM
http://www.labaguedekenza.com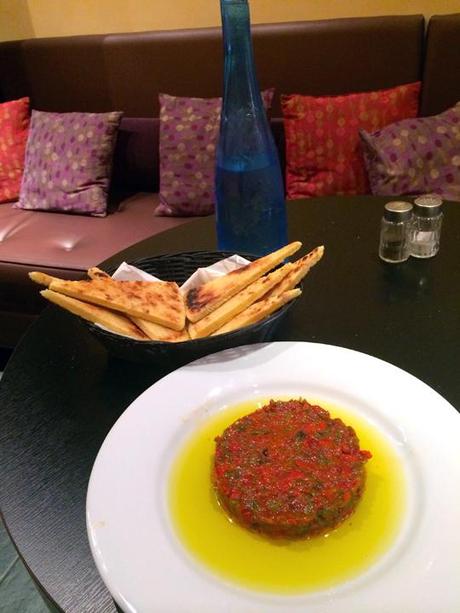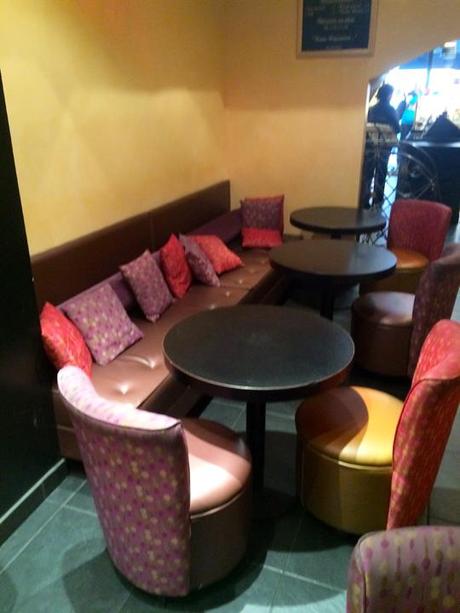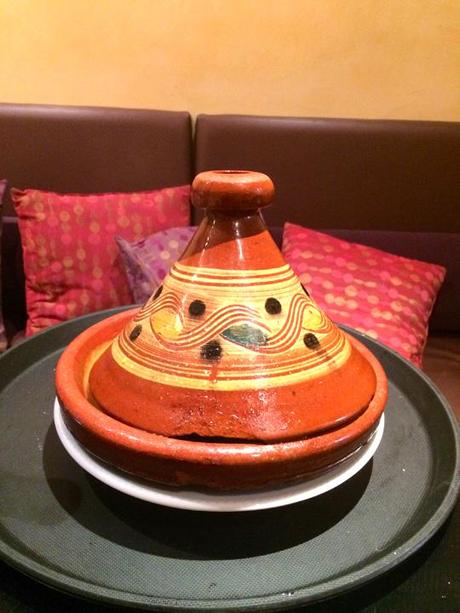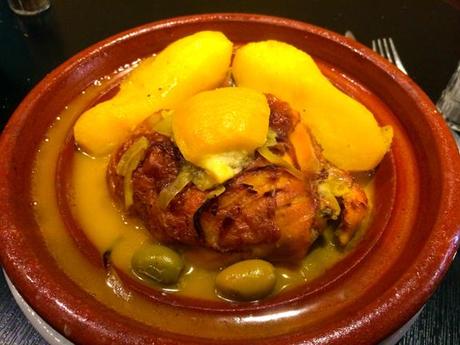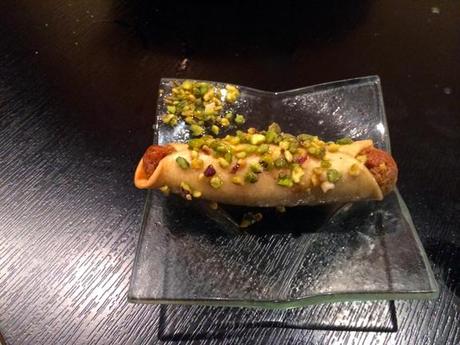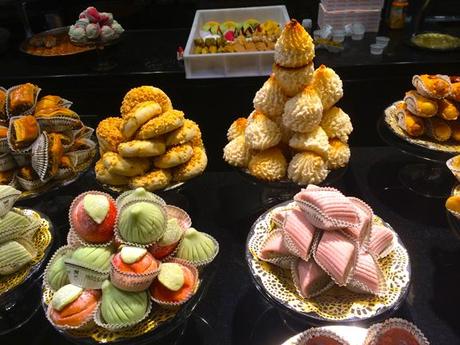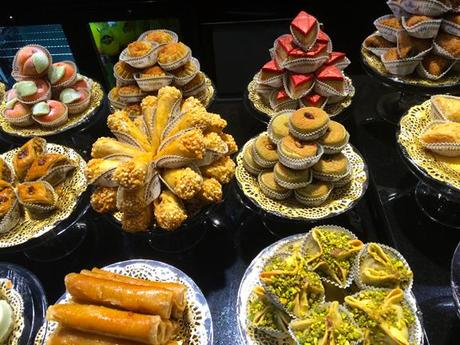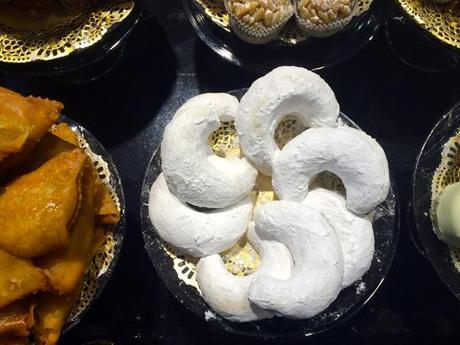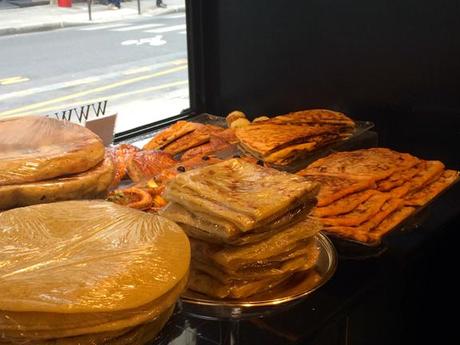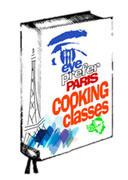 New! Eye Prefer Paris Cooking Classes
I am happy to announce the launch of Eye Prefer Paris Cooking Classes. Come take an ethnic culinary journey with me and chef and caterer Charlotte Puckette, co-author of the bestseller The Ethnic Paris Cookbook (with Olivia Kiang-Snaije). First we will shop at a Paris green-market for the freshest ingredients and then return to Charlotte's professional kitchen near the Eiffel Tower to cook a three-course lunch. After, we will indulge in the delicious feast we prepared along with hand-selected wines.
Cost: 185 euros per person (about $240)
Time: 9:30AM- 2PM (approximately 4 1/2 hours)
Location: We will meet by a metro station close to the market
Class days: Tuesday,Wednesday, Thursday,Friday, Saturday, and Sunday
Minimum of 2 students, maximum 6 students.
Click here to sign up for the next class or for more info.

I am pleased as punch to announce the launch of Eye Prefer Paris Tours, which are 3-hour walking tours I will personally be leading. The Eye Prefer Paris Tour includes many of the places I have written about such as small museums & galleries, restaurants, cafes & food markets, secret addresses, fashion & home boutiques, parks, and much more.
Tours cost 210 euros for up to 3 people, and 70 euros for each additional person. I look forward to meeting you on my tours and it will be my pleasure and delight to show you my insiders Paris.
 Check it out at www.eyepreferparistours.com 
Click here to watch a video of our famous Marais tour