The roadside in northern California is lined with a variety of harvest colored trees, grass and weeds. I rather refer to the "weeds" by name, but since I do not know the names most of the plants growing alongside of the road, weeds will have to do. Though the texture and color of such doesn't match the word that weeds evokes.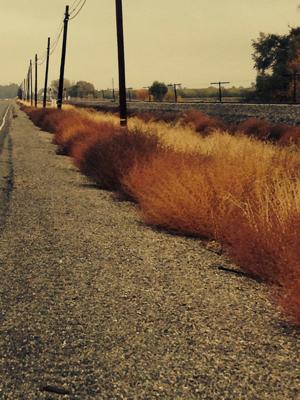 Tumbleweed. I do not recall seeing tumbleweed in these various shades, the overcast day made the tumbleweed stand out brilliantly along the roadside. Enchanting, it could not have been prettier if planned.
Oh the pleasure of finding beauty in the ordinary, the uncomplicated, the cheap, on the side of the road... giving root to bloom where you are planted.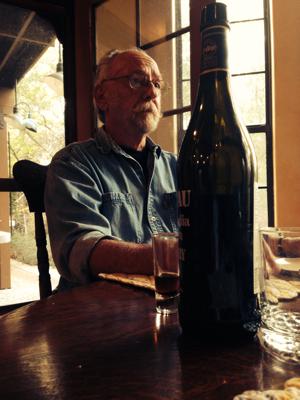 Gary and Francine, blog friends invited me over to their home. Gary a storyteller, car collector, and amongst many other things a cook made lunch for us. Angel hair pasta with the last of the home grown tomates.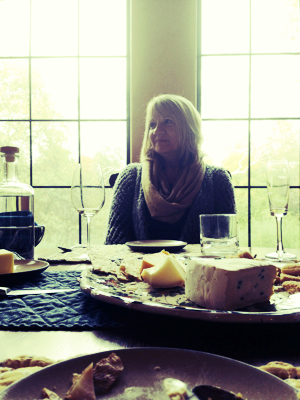 Patrice, a mutual friend joined us. Patrice came and stayed with me in France. The world is a small place. A fragile place. A tender spot. Where beauty abounds. 
Why is there such unrest?
Often I think if countries would just gather people together to share a meal, a potluck of sorts in silence. A few children, a baby or two, a few people in their nineties and  several more people from various backgrounds.... well I think it couldn't hurt.
Food nutures. Being together does too.
Francine, Gary's wife, son lives in Paris. I know how she feels. I know how many miles and hours there are between here and there.
Shared experiences brings compassion.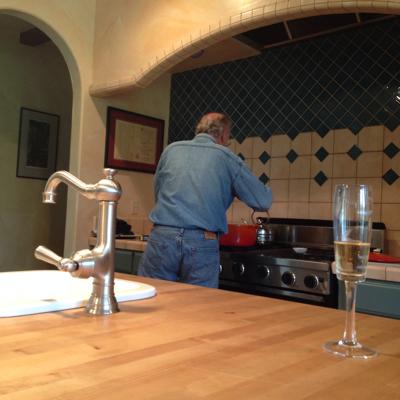 A man in the kitchen.
Trading places with tradition.
Experiences first hand what is someone's path, their daily life.
I didn't mean this to edge on politics. You know that isn't what this blog is about. And yet having lunch with people I have never met makes me think about such things. If we can meet and share a lovely lunch why cannot others? Oh I know the complications as well as you do... but still.
If only borders, language, culture, faith, awareness... 
If only happiness was valued more than being right wouldn't the price of peace and harmony be easier to obtain?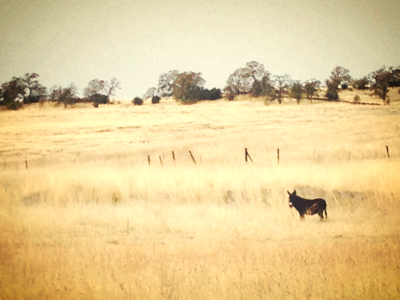 A mule stands in the middle;
instead
Love one another.






Related Stories