Top 5 places in London to have lunch
Lunch is an oft-overlooked meal, with most people being pressed for time in the middle of the day, or only being allowed a meagre 30 minutes, and just end up grabbing a pre-packed sandwich to eat over their keyboard, or worse, just forgoing the whole thing altogether and stuffing ourselves silly at dinner. It's about time we took back our lunchtimes, and what better way to do it than at some of the best eateries in London? Let's take a look at some of our favourites.
Pollen Street Social, 8-10 Pollen Street, London W1S 1NQ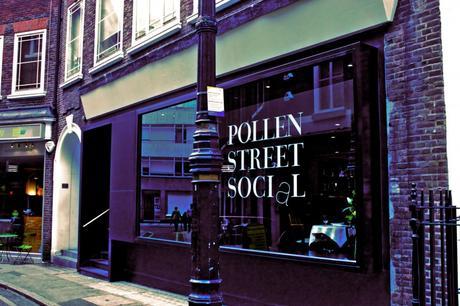 This lively Michelin-starred venue is described as a "modern urban meeting point", which sounds a little pretentious, but you will surely be won over by their delightfully presented and quirky offerings such as crispy pig's ears, pumpkin cappuccino, and braised ox cheeks. We would recommend you book well in advance so you have plenty of time to enjoy the 8-course tasting menu. (tell your boss you might return to the office a bit later!
Fat Lorenzo's Kitchen & Bar, 5-6 Clipstone Street, London W1W 6BB
This incredibly popular Italian/American restaurant is perfect for a sumptuous and filling meal at any time of the day, with friendly and helpful staff, hearty, large portions of fantastic food, and modern yet comfortable furnishings. Their signature pizza is a must-have, as are the decadent desserts.
Arbutus, 63-64 Frith Street, London W1D 3JW
This high-end eatery serves traditional British food with a Gallic haute cuisine twist, and would be great for a business lunch with clients you want to impress. With such delights on offer as squash veloute with egg and grapefruit, and the intimidating-sounding but delicious crispy pig's head, you're sure to make a grand impression. Located in the West End, Arbutus is also well-placed for grabbing a bite to eat before watching a show in the evening.
Lima, 31 Rathbone Place, Fitzrovia, London W1T 1JH
Few places rival award-winning Peruvian restaurant Lima for a truly authentic taste of the raw fish dish ceviche, one of their specialties created by their Head Chef Robert Ortiz. If you're not sure what to order, the professional and attentive waiting staff will be more than happy to advise you. All the food is so beautifully presented and authentic, you will feel as if you've popped over to Peru for your lunch!
Vanilla Black, 17- 18 Tooks Court, London EC4A 1LB
A completely vegetarian restaurant is rare enough, let alone one so dedicated to fine dining as Vanilla Black. Vegetarians need not miss out on all the delicious lunchtime fun, or get stuck with some tired old goat's cheese and mushroom lasagne with Vanilla Black's incredible menu. They offer such amazing delicacies as the decadent double-baked cheese soufflé, pumpkin terrine with orange purée, and seared seaweed and cabbage with pickled potatoes, all part of their set lunch menu.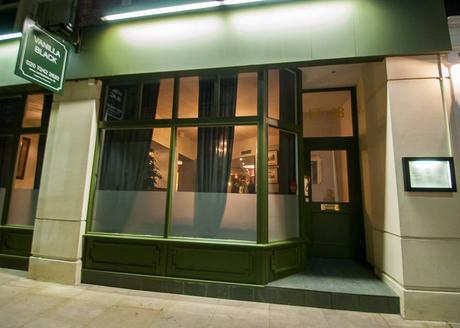 Vegan and gluten-free options are also available, so everyone can enjoy the innovative and creative dishes on offer here.

by the Corinthia Hotels