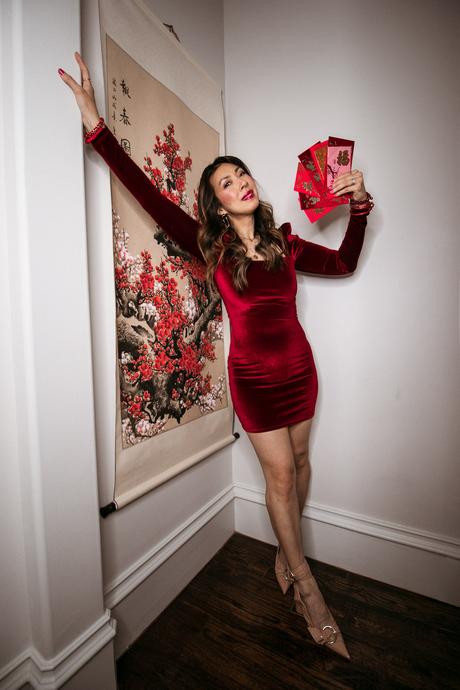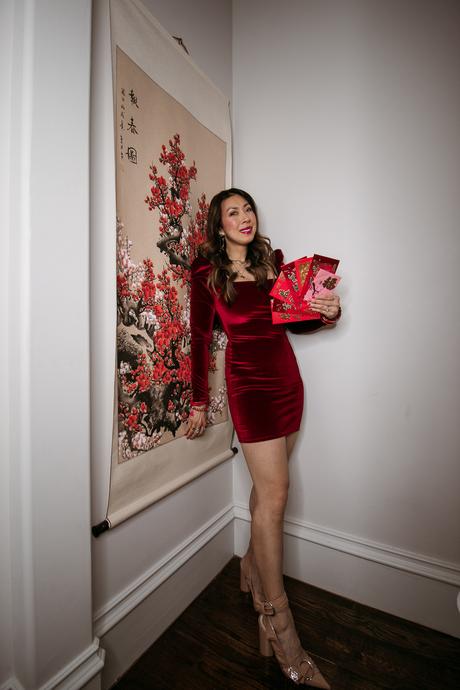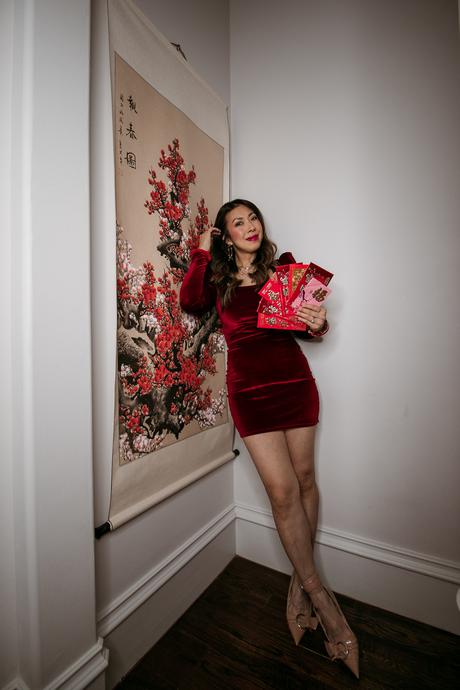 It's Lunar/Chinese New Year, and 2021 marks the year of the Ox! I thought it would be fun to share some Lunar New Year traditions. Growing up, I remember doing so many of these things vividly. As I've aged and live geographically farther from my family, it's been harder to do some of the traditions. However, this blog post is a great excuse to relive and teach to my children! We went over why the color red is worn for New Year in this post, but let's cover some other Lunar New Year traditions!
Lunar New Year usually falls between January 21 and February 20 each year. This year, it falls on February 12 which just so happens to be today! In terms of the Chinese zodiac animal, it's the year of the Ox. If you're curious as to why it's actually called the Lunar New Year, it's because it marks the first new moon of the lunisolar calendar that is traditional to China, South Korea, and Vietnam. These specific Asian countries are regulated by moon and sun cycles. Unlike a solar year (365 days), the lunar year is 12 cycles of the moon and is roughly 354 days.

WHAT ARE THE RED ENVELOPES
Also known as hóngbāo in Mandarin, red pockets and envelopes full of money are gifted (typically by parents or grandparents) to children or those who are not married. This idea came from a tradition of using coins as a gift to fight off evil spirits.
When a child or unmarried person is asking for a red envelope, they are to ask in such a way that rhymes. For example, they will say 'gong xǐ fā cái, hóngbāo ná lái!'" which translates to, 'Make a lot of money in the new year-now give me my red envelope!"
WHY ARE THERE LION AND DRAGON DANCES
This was always one of my favorite parts! During the Lunar New Year parade, dances and gymnastic dances were always performed. Typically, each costume would have two performers inside - one would operate the front and one would operate the back. This is another tradition that supposedly wards off evil spirits. Another fun part about these parades and dances was that this was an opportunity to feed the lions and dragons your red envelopes!
For the dragon dances, specifically, there are puppeteers with poles that make the dragon move in a flowy motion. I always thought this was so cool! Some of the dances that were performed were the Fan Dance, the Phoenix Dance, the Lion Dance to name a few.
THE STYLE Rx: Wear RED for health, happiness, and fortune on Lunar New Year! May the year of the Ox be the best for you and your family! P.S. Adding skin toned heels elongates your legs.
WHAT IS SERVED DURING NEW YEAR'S EVE DINNER
Because large families typically gather for this huge feast, the Lunar New Year dinner is also referred to as the "reunion dinner" by many. This is a very important and elaborate dinner to Asian families. To indicate your success, fish, chick, duck, or pork is required during this meal. Foods like fish, fruit, and dumplings actually symbolize prosperity and luck, so when you eat these foods, you are inviting them into your life for the new year.
Other foods that you might see during New Year's Eve dinner, include: Sweet glutinous rice cake - nian gao (sometimes translated as new year cake), dumplings - Jiaozi (shaped like gold and silver money pieces), sweet rice balls - Tangyuan (served on the same night as the lantern festival), Braised Shiitake Mushrooms (an option for those who don't eat meat), and Tangerines and Oranges (a traditional fruit for good fortune).
WHAT ARE SOME SUPERSTITIONS
I remember these superstitions SPECIFICALLY growing up. My mom was telling me all these "rules" to follow! Now I understand the symbolism.
Do not cry or argue on Lunar New Year. Only speak about happy things and good fortune as that sets the tone for the rest of the year.
Do not cut your hair or anything with scissors. That represents severing family ties and fortune.
Do not wash your hair or laundry as you are washing away good fortune.
Do not sweep on Lunar New Year or you will sweep away luck and fortune.
Hope you enjoyed learning a little more about Chinese/Lunar New Year traditions! Have you heard of these or practice any of these traditions?
DO YOU HAVE ANY SPECIFIC PLANS THIS LUNAR NEW YEAR ON FRIDAY, FEBRUARY 12TH?!
Happy Friday GlamFam! We got a good report from the vet yesterday and switched up the pain meds so Franklin is definitely walking better and sleeping better. Thank goodness!! This weather is absolutely crazy with the Polar Vortex, and the low on Sunday was reported as ONE!!! Holy Moly! Little M was out of school yesterday for inclement weather, and Mr. S was home early so it was a fun "almost snow day"! We are staying in and keeping warm this weekend, except that I am going to get my 2nd COVID vaccination on Sunday. WHAT ARE YOU UP TO THIS WEEKEND?
Thank you so much for stopping by and supporting SOS!
CHECK OUT MY INSTAGRAM SHOP HERE TO SHOP ALL OF MY INSTAGRAM LOOKS!
// STAY CONNECTED //
stay glam, do good