Lumberjack plaid.
Everyone and their dog (literally) seems to have this staple pattern in their closet.
Except me (and my dog).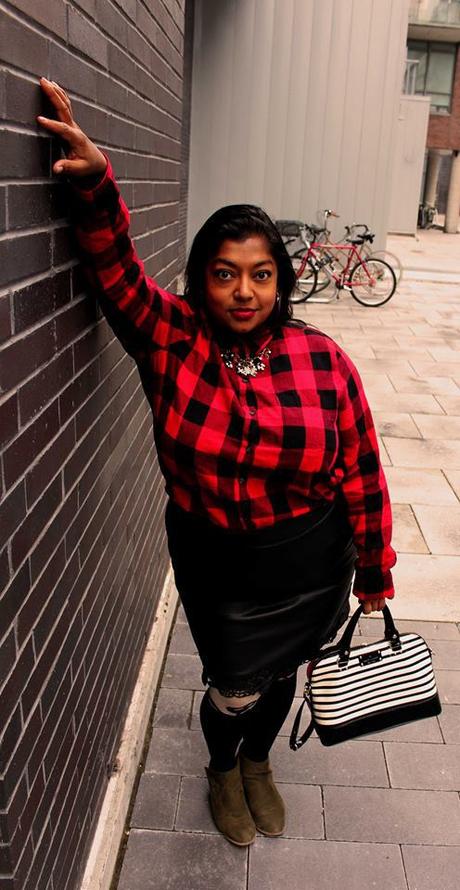 Well, I've subsequently fixed that – thanks to Old Navy!
Not only is this a perfect "Christmas red" … I added an extra nod to an Xmas-y vibe to this outfit by adding my Jack tights from Torrid.
You know Jack…Jack Skellington … king of Halloween Town, who discovers Christmas Town, you know him right?
  –>
The Nightmare Before Christmas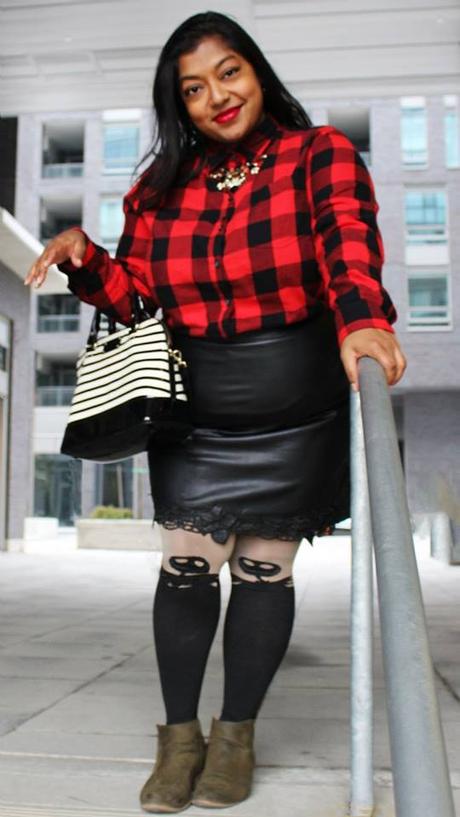 OK… so I took this casual lumberjack plaid and paired it with a leather skirt and a statement necklace with green booties….
Take a closer look at the jewels on my Instagram page – oh, Follow Me!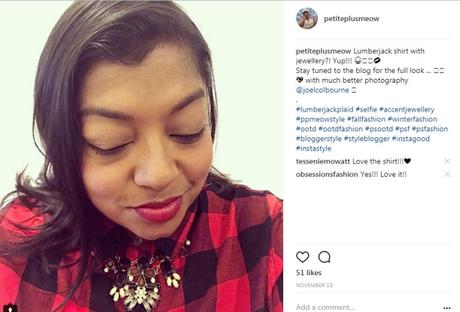 Odd combos – maybe.
Fab results – YAASSS!
How I Got The Look: Booties, Payless; Jack tights, Torrid; Purse, Kate Spade; Skirt, F21+; Lumberjack plaid, Old Navy; Jewellery, BitterSweet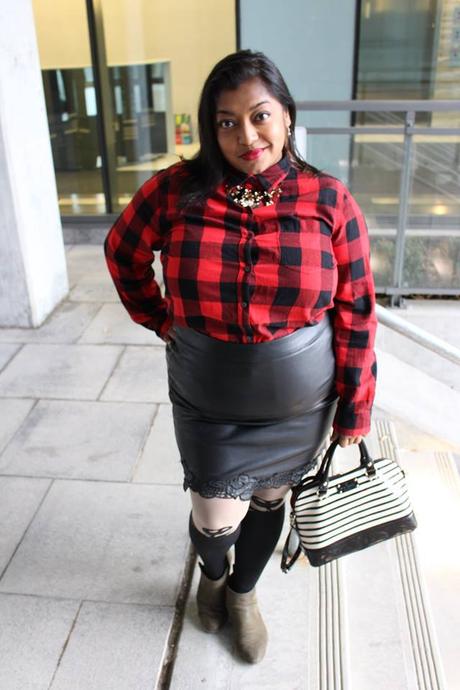 Hope this look helped give you some style inspiration for your upcoming Christmas holidays.
And with that I leave you with the following greeting Facebook reminded me I wrote 3-years ago …  🙂 ❤

Photos take by Joel Colbourne
Have you LIKE'd the Petite Plus, Meow's Facebook Page yet?
LIKE. Comment. Share.