Anthony's Restaurant Rating:
43/100 X
Welcoming:5/10 Menu Choices: 7/10 Food Presentation: 7/10
Food Temperature: 6/10 Food Taste: 7/20 Service: 1/10
Ambiance/Music: 5/10 Architecture/Interior: 4/10 Air Quality: 1/10
Total: 43/100
During a four-day conference in Jordan I stayed at the Movenpick Dead Sea. Four full days where you find yourself eating the same food at the same restaurant over and over again. Passing by Luigi's was kind of mandatory. With the same decoration, and the same setup we were welcomed daily into a dark space where only a few waiters work day and night – lunch and dinner.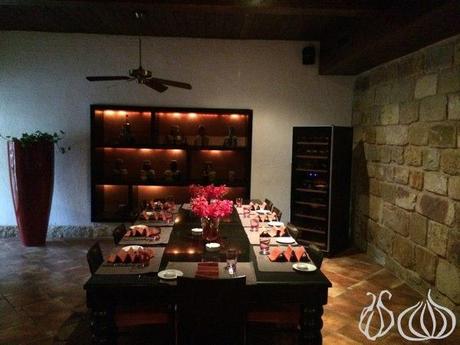 Part of the Movenpick Dead Sea resort, Luigi's is the Italian eatery that serves a wide variety of Italian food. The restaurant is divided into four main sections: the external open area, the closed terrace and two dining areas with a large table that can host up to 10 guests. A reddish ambiance, walls decorated with different corners of Rome and the wooden touch in a beautiful setup give the feeling of little Italy in Jordan.
Lunch started with mushroom-like bread, tapenade, black olive and olive oil served with grilled garlic on the side. Honestly, the tapenade was close to being tasteless. It needed more flavor. The bread, served in individual porcelain cups was not great. Last year, the bread was hot and crispy but not this time. Not the best of first impressions, to say the least.
Today, we were alone… Literally alone, having lunch in this restaurant which was somehow still in preparation mode for the season. When you dine alone, you would expect an exceptional service, quick and personalized. Unfortunately, the welcoming was dull, the service was super slow and the attention was close to nil.
The menu:
Appetizers
Soups
Luigi's classics
Arborio rice
Pastas
Pizzas
Desserts
Grappas
Special coffees
Let's eat:
Seafood Risotto flavored with saffron, is generous. I could have been a little more al dente but it was acceptable, and the portion of fish variety added was good. Overall, I enjoyed the textures,  but it lacked flavor… All the fish types tasted the same… It needed some finesse for sure.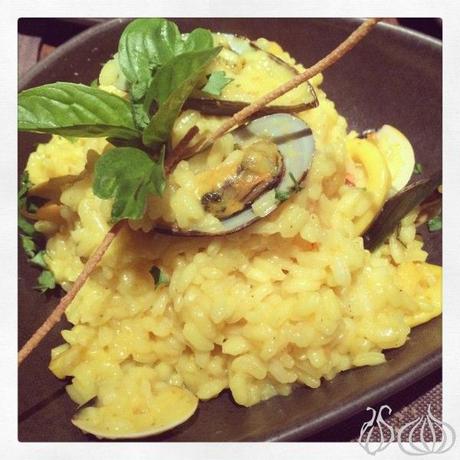 Salad of fresh marinated and seated tuna with citrus, capers and herb vinaigrette: Six slices of grilled tuna with lemon and olive oil served on a bed of shredded lettuce, tomatoes and capers with orange slices on the side. I didn't like the feel of the shredded onions. It lessened the value and taste of the tuna.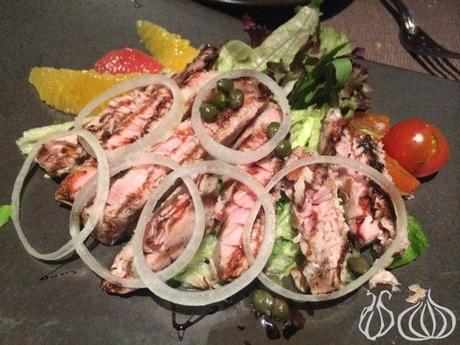 Seafood Pizza with tomato, mozzarella, calamari, mussels, shrimps, fish, garlic and fresh pesto: This pizza should be called the garlic pizza. The dough was spongy and too chewy, the shrimps were not peeled, and all the other seafood ingredients taste the same. Inedible!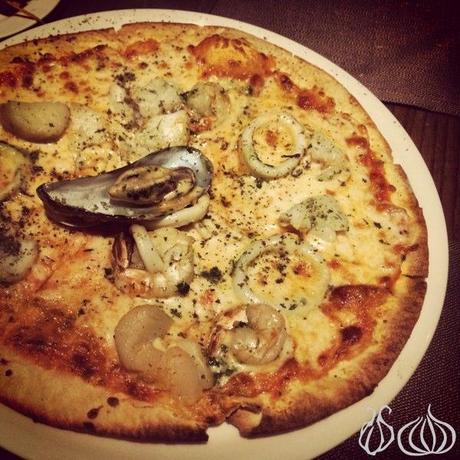 Mafaldanero Pasta: Black flat noodles served with mixed seafood in saffron sauce: I found it disgusting! The plate smelled of basil and that was it. A fade creamy taste with over cooked pasta and unpeeled shrimps. Do you expect us to plunge searching for them, remove the tails and then start eating? My three-year-old daughter eats the pasta cooked less. This is a huge big NO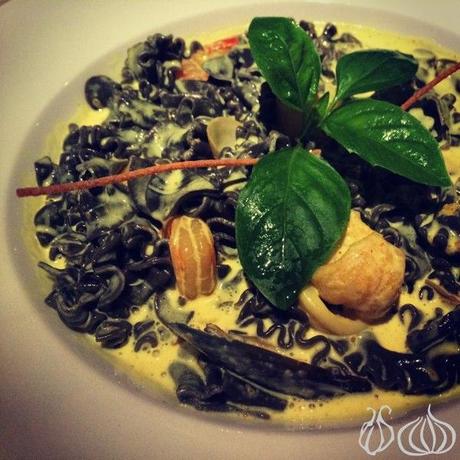 The food around here is inspired by Italian cuisine but is not tasty and too bulky.
The pluses:The minuses:
Service was super slow. Food took an eternity to reach the table
The place was too dark: Too claustrophobic
The food quality has changed…and to the worse
The menu is old and dirty
Waiters slide and do not walk making unpleasant sounds in the closed space. Please make them wear rubber-soled shoes!
SUPER EXPENSIVE, and for nothing
I was personally unimpressed, not to say deceived. I've been here before and the food used to better, at least it had some taste. I still remember that the pizza was very good.
All I can say about in this hotel and especially this restaurant you don't get your money's worth. We paid 75$ per person without alcohol and no dessert.  A simple rip off especially when all we ate was cheap food and actually left hungry. 
























Pages  [
1
]  [ 2 ]