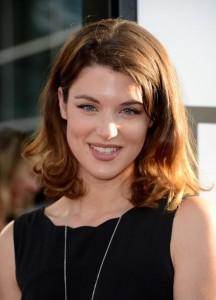 Now that the filming of the True Blood's season 5 is wrapped, Lucy Griffiths is set on other parts and is set to make her feature domestic debut in the sci-fi indie "Uncanny." In True Blood Season 5, she plays Eric sister Nora, a chancellor of the Authority and a religioius zealot, probably made so by Salome, but we're hoping that she sees sense and snaps out of it soon.
Matthew Leutwyler is set to helm from a script by Shahin Chandrasoma that follows a technology reporter who gets a week of exclusive access to the world's first perfect artificial intelligence. When the reporter begins a relationship with the scientist who created it, the A.I. begins to exhibit startling emergent behavior. Production is set to begin this month in Los Angeles.
Griffiths' also played Marian on BBC America's "Robin Hood" series.
Source: variety.com