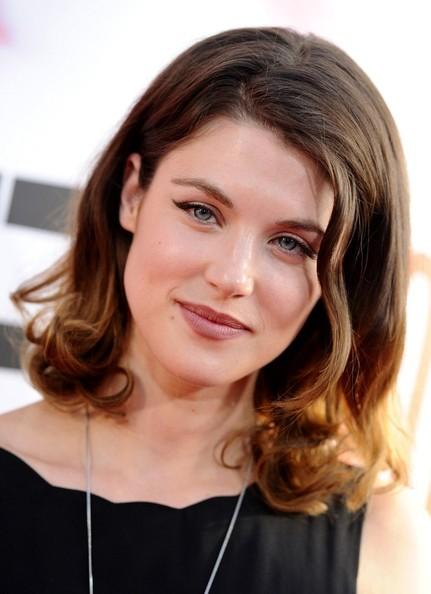 The latter half of True Blood season 6 is proving to be a deadly one for some characters. On the heels of Terry Bellefluer's (Todd Lowe) death in episode 6×06, "Don't You Feel Me", Nora Gainsbourgh (Lucy Griffiths) succumbed to hepatitis V with brother Eric Northman (Alexander Skarsgård) by her side this past Sunday in "In the Evening". Lucy spoke with Vulture about Nora's departure, how she met Eric and their relationship, and gives advice to the vampire family she left behind.
When asked about Nora's death, Lucy tells writer Jennifer Vineyard that her character's exit was a "wicked" way to go and that it was very well written. She also revealed that she had been prepared for the possibility of the character leaving the show in some way since she isn't a lead so she had no complaints about the way her character did leave and she liked playing her scenes. But nothing could quite prepare her for having to lie in bed with a tube full of blood next to her:
"It was quite weird, because I had to have a tube next to my head and they had to pump all the blood through it, to make it look like I was melting, before they added the CGI. So I was covered in blood, covered head to toe, and it was so cold. It feels quite strange! The vein effects right before that were part transfers and makeup and post-production."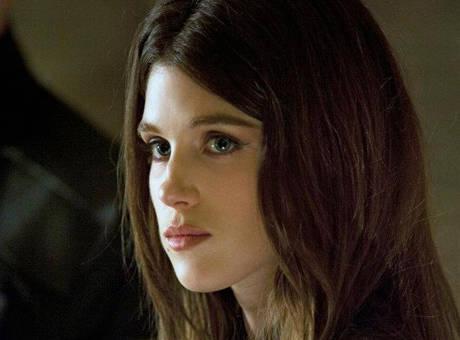 Lucy admitted that the table read was sad not as much due to Nora's death as much as Eric's openly vulnerable state and being moved by that. (It was really sad!) One good thing did come out of Nora's death though and that is of course the flashback to when Eric and Nora first met. The actress said she loved shooting on the set and how different it was on the day:
"I really liked the set that we shot that on. I thought the way they made that simple thing, her dying, quite complex and quite rich, with all the elements they included. It was strange, because it's always been modern sets, so it felt like I wasn't shooting True Blood, but a different production on that day. And when Eric's got a long wig on, he looks very different. And the surroundings really did change the atmosphere. "
One loose end Nora never tied up was of course finding Warlow (Rob Kazinsky) who she learned via the Vampire Bible led Lilith (Jessica Clark) to the sun. If she had found Warlow, Lucy says she probably would have eaten him and speculates that her character could have had an issue with faerie blood due to the feeling of euphoria and invisibility it gives a vampire. But due to her sick state, Nora never did get to tell Eric what she found:
"That's a really good point! And she doesn't really ever share that information. She just dies and takes it with her. [Laughs.] Oh, well. Whoops! Once she's injected with Hep V, she loses her physical and mental faculties. That's probably why she doesn't say anything about it to Eric."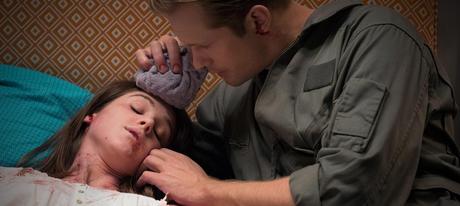 As for why Nora didn't cry on her deathbed, Griffiths points to Eric's tears as one reason she might not have. They were very close though and were lovers at a couple of points last year. Lucy didn't think of them as brother and sister however. To her they shared a close relationship which takes away the incest factor pointed out in the press last year. So what advice would Nora give new siblings Pam (Kristin Bauer van Straten) and Willa (Amelia Rose Blaire?):
"I don't know! My general advice would be, Don't die. Maybe the older one is always right? That's not fair. Hmmm. Nora and Eric haven't had a very tempestuous relationship, I mean, certainly there was friction with the Lilith stuff, but in the end she came around to his way of thinking. Maybe the advice should be sleep with each other, trust each other, and don't die. [Laughs.]"
Source: Vulture.com- "True Blood's Lucy Griffiths on Nora's Hepatitis V and Her Emotional Moment with Eric"
Image Credits: Jason Merritt, Getty Images, and HBO, Inc.