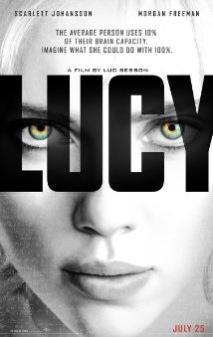 Director: Luc Besson
Writer: Luc Besson (Screenplay)
Starring: Scarlett Johansson, Morgan Freeman, Min-sik Choi, Amr Waked, Julian Rhind-Tutt, Pilou Asbaek
Plot: A woman, accidentally caught in a dark deal, turns the tables on her captors and transforms into a merciless warrior evolved beyond human logic.
There may be spoilers the rest of the review
Verdict: Starts Too Dumb Finishes Too Smart
Story: Lucy starts by with the line 'life was given to us over a billion years ago, what have we done with it?' We meet Lucy (Johansson) who has to make a delivery for Richard (Asbaek) to Mr Jang (Choi). Lucy ends up getting double crossed by Mr Jang who arranges her kidnap and offered a job she has no choice but to take as she learns how ruthless Mr Jang is. Time to meet Professor Norman (Freeman) who studies the amount of brain power animals and humans have used through the years.
Lucy awakes in a hotel room with surgery having been performed on her, she learns that she has become a mule for a new drug that has been put inside of her body where she has no option but to deliver it to the location required. When the package gets burst inside of Lucy she starts to go through a transformation just as Professor Norman explains the next level brain power. This is going to be one of those movies isn't it where one character tales us what is happening while another character goes through it all?
Lucy seeks out revenge against the people who put the drugs inside her but once she has finished with that she starts to use the rest of her mind to a level not a single person has ever managed to achieve even reaching out to Professor Norman as Lucy tries to save herself in the last day of her life.
Lucy is a film that relies on a lot of flashing images to show certain parts of history that just so happen to go with certain dialog in the film. We get a large amount of generic supporting characters that really offer nothing original and then to make Morgan Freeman just narrate the story to us doesn't really leave much for us the audience to do. Lucy is too powerful for any enemies, which takes away any suspense in the film but enough with the negatives. The whole concept is a very interesting one because we do see this being theory of what would happen but as we have never seen it we can't realistically know what could happen which leaves us asking the much needed question. This will work for action fans because the early story is easy to follow but by the end everything has gone slightly mad. (6/10)
Actor Review
Scarlett Johansson: Lucy is party girl who gets pushed into a simple delivery job, but when she gets kidnapped she ends up becoming a drug mule for Mr Jang. When the drugs leak inside her body Lucy start to get a high level of being one which the world has never seen before. Scarlett continues to give good performance and once she becomes the powerful Lucy we see a robotic needed performance. (7/10)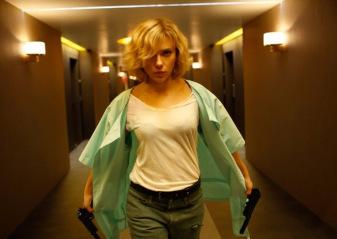 Morgan Freeman: Professor Norman is the foremost specialist in brain power who has spent his lifetime working on the theory of increasing the power brain capacity within the human body. He gets reached out to by Lucy so he can answer the questions he never got to see in practice. Morgan does a solid job but really doesn't have much to work with. (6/10)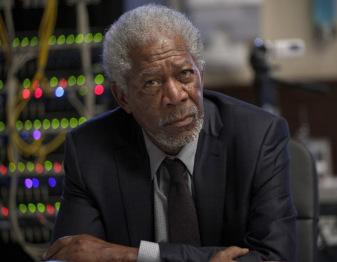 Min-Sik Choi: Mr Jang is the drug lord who has created a new drug that he puts inside mules including Lucy that ends up having it released in her body where he will pay for what he has created. Min does make a good villain but this isn't the film to crack the US market after his stunning performance in Old Boy. (6/10)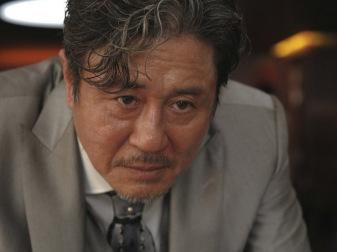 Support Cast: Lucy has a supporting cast that is mostly the gangsters or the police both want to stop Lucy and both have different methods to actually stop her.
Director Review: Luc Besson – Luc doesn't bring us what we would expect from him as he usually gives us something brilliant, See Leon. (6/10)
Action: Lucy has plenty of action and does try to mix it up but in the end is unsuccessful. (5/10)
Sci-Fi: Lucy offers us up a question to make us think which does help but never really gives us an acceptable answer. (7/10)
Thriller: Lucy tries to keep us guessing but I feel Lucy's power makes it hard to take serious. (7/10)
Settings: Lucy uses generic settings from all over the world with the final being in Paris. (7/10)
Special Effects: Lucy uses a mix of good and bad CGI, the problem is the bad look like a video game. (3/10)
Suggestion: Lucy is a film to try, it could be the first film that tries to act dumb but tries to make you use your brains. (Try It)
Best Part: Concept.
Worst Part: Handling the Concept.
Action Scene Of The Film: Collecting the Drugs.
Believability: No (0/10)
Chances of Tears: No (0/10)
Chances of Sequel: No
Post Credits Scene: No
Oscar Chances: No
Box Office: $459 Million
Budget: $40 Million
Runtime: 1 Hour 29 Minutes
Tagline: The average person uses 10% of their brain capacity. Imagine what she could do with 100%.
Overall: Sci-Fi Too Serious with dumb effects.
Rating