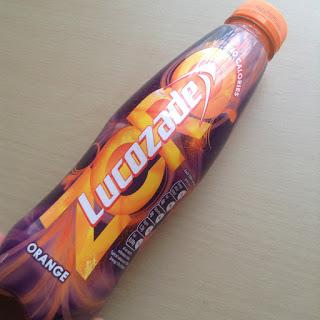 Following on from my review of the new Lucozade Zero Pink Lemonade yesterday, today we have Lucozade Zero Orange. I never thought I'd be so interested in these new zero calorie drinks from Lucozade, after all Lucozade is a high sugar energy drink but the Pink Lemonade surprised me in being so nice that I had to give this one a try too! I haven't had a regular orange Lucozade for years now despite loving them as a child, so how does this sugar free version stack up?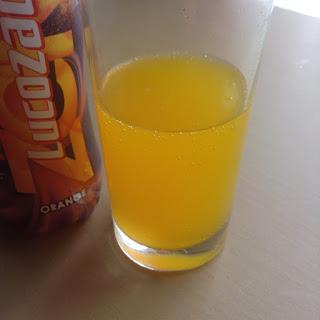 Well, it tastes surprisingly similar to regular orange Luzozade to be honest, despite the lack of glucose. Maybe I'm just used to lower sugar food and drinks now but the flavor was spot on, it has that intense zingy orange flavor and somehow feels "heavier" than a regular orangey fizzy drink. It contains orange juice concentrate as well as artificial sweeteners, and has 3.8 calories per 100ml which means it's allowed to be labelled as calorie free (hey, I don't make the rules!)
Overall, color me surprised with these new Lucozade Zero varients. Both are very refreshing and tasty drinks in their own right, I'm not bothered whether they're as good as regular Lucozade to be honest because I no longer drink it, these taste good and are low in sugar which is what really matters. I can definitely see myself buying these again for a refreshing pick-me-up!


8.5 out of 10.